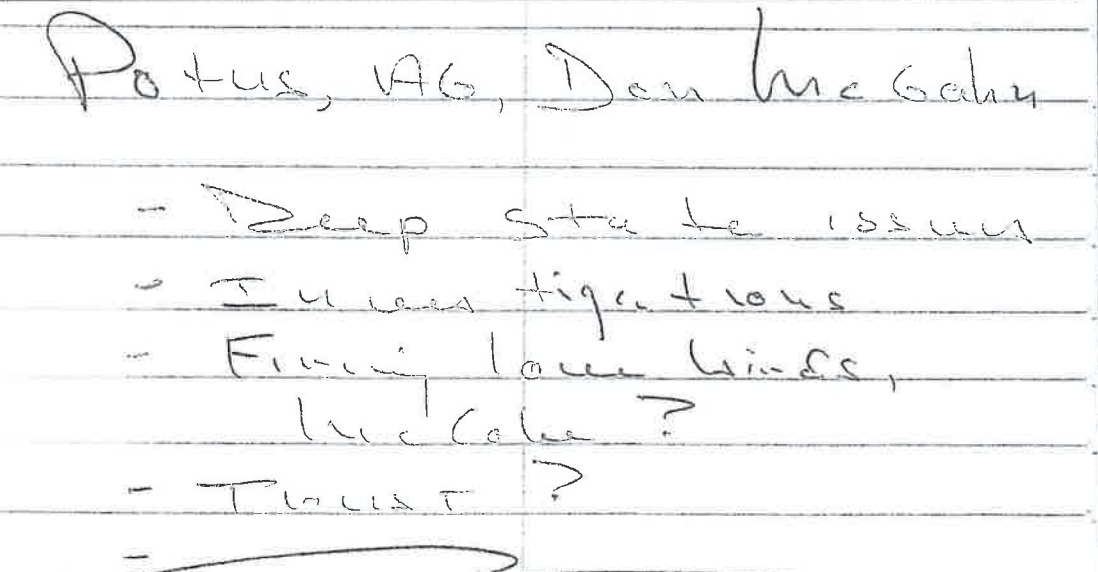 Peter Strzok filed what is billed as a motion for clarification of Judge Amy Berman Jackson's order last week requiring that Strzok's deposition of FBI Director Chris Wray take place before Strzok's deposition of Trump.
In part, it is a fact check, laying out all the ways that DOJ seems to have panicked after (and because) Strzok scheduled a deposition with the former President on May 24.
In part, it seems to be an effort to pre-empt DOJ's threat to file for a writ of mandamus against ABJ because she permitted these depositions. For example, Strzok's lawyers describe how much easier it was to schedule time with the unemployed former President than with the FBI Director. Under the Apex doctrine that DOJ claims to be adhering to, that should mean that Wray's deposition should come after Trump's (and indeed, that's effectively what DOJ seemed to argue last year).
More interesting, though, are notes Strzok included to establish a need to depose Trump regardless of what Wray says, both taken by John Kelly when he was Chief of Staff.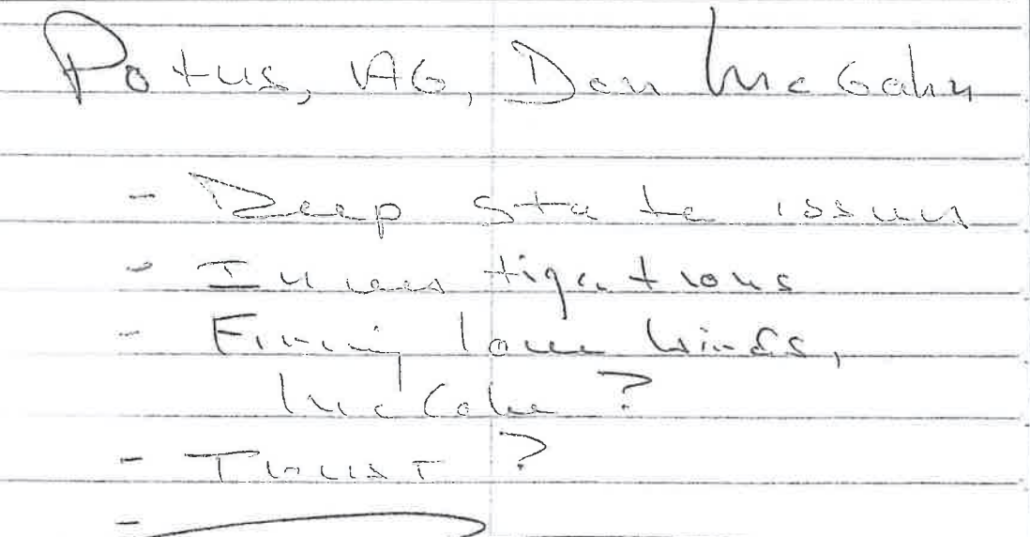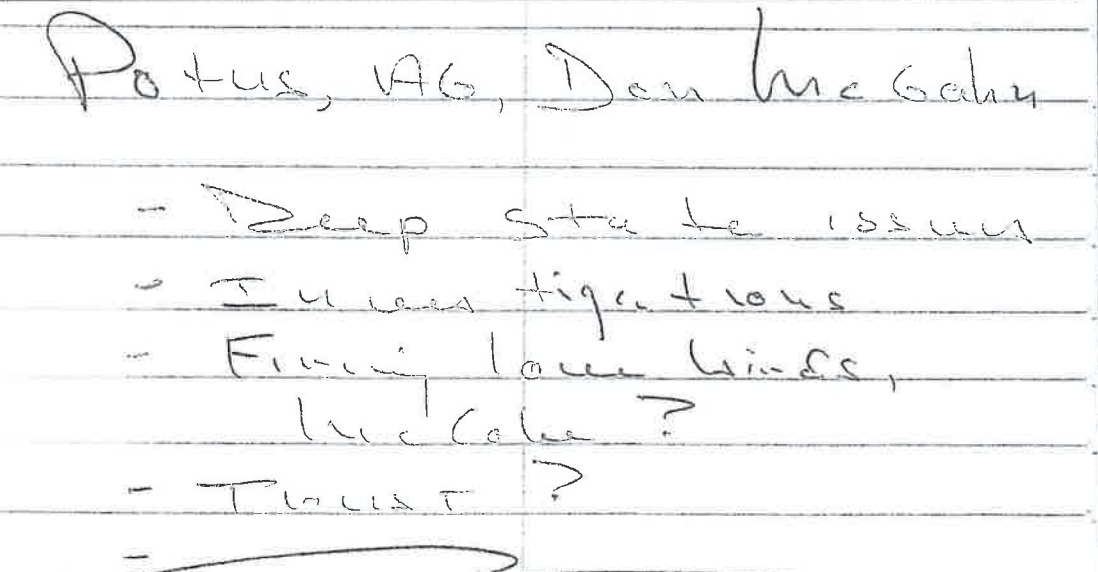 According to Kelly's own transcription, this February 21, 2018 note reads:
Potus, AG, Don McGahn

Deep state issues
Investigations
Firing love birds

McCabe?
This note establishes that pressure to fire Strzok and Page may have bypassed Wray. McCabe was fired weeks later.
More curious still, however, is this note:

Kelly transcribed the July 23, 2018 note this way:
Potus, Rand Paul +2

Security clearances

*add Page, McCabe, Stroch (sic)
For some reason, a week after Trump submitted to Vladimir Putin in Helsinki on July 16 and 15 days before Paul would carry a letter from Trump to Putin expressing an interest in remaining besties, Paul was in a meeting discussing the FBI officials Trump had a vendetta against (who also happen to be Russian experts).
Days after Paul returned from Moscow, the FBI fired Strzok.
Update: Per Rand's Twitter account, he met with Trump to discuss revoking John Brennan's security clearance that day.
https://www.emptywheel.net/wp-content/uploads/2023/05/Screen-Shot-2023-05-15-at-6.01.57-PM.png
572
1098
emptywheel
https://www.emptywheel.net/wp-content/uploads/2016/07/Logo-Web.png
emptywheel
2023-05-15 13:35:10
2023-05-15 13:56:27
Before Rand Paul Went to Moscow, He Was in a White House Meeting Discussing Lisa Page, Peter Strzok, and Andrew McCabe