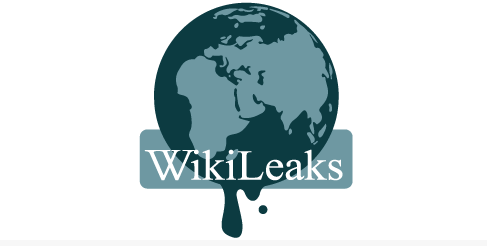 Project on Government Secrecy just released a Congressional Research Service report, which was originally written on April 22, on Julian Assange's arrest.
It's a fairly balanced and thorough document, including quotes from The Intercept. But it's dated, with the body of the report integrating neither his superseding indictment (though an update does note it happened) nor Sweden's stance — reopening but not asking for extradition on — the rape investigation.
There's one big thing that the report misses, which is relevant for its analysis, even dated as it is. It describes, correctly, that Assange was originally indicted in March 2018. But it doesn't note that the complaint was obtained on December 21, 2017. That seems particularly pertinent given that it happened on the same day as (and therefore may be the legal reason why) the UK denied Ecuador's attempt to make Assange a diplomat.
Ecuador previously had been unsuccessful in its attempts secure arrangements for Assange to leave the embassy through legal channels. In 2017, the country made Assange an Ecuadorian citizen. Later that year, Ecuador's foreign minister designated Assange as a diplomat in what observers interpreted to be an effort to confer the VCDR's personal diplomatic protections on Assange, allowing him to leave the embassy and take up a diplomatic post in Russia without fear of arrest during his travel. But U.K. officials denied Assange diplomatic accreditation, and Ecuador withdrew its diplomatic designation shortly thereafter. Ecuador also suspended Assange's citizenship as part of its decision to allow his arrest.
For a document meant to provide Congress a balanced report on his arrest, it seems pertinent to suggest that Ecuador may have failed in its efforts to secure this diplomatic solution because the US intervened quickly.
And that, in turn, seems relevant to the one point that I haven't seen discussed in other coverage of Assange's arrest: whether DOJ got around cautions against indicting journalists in its media policy by relying on the language that such cautions do not apply when there are reasonable grounds to believe that the media person in question is aiding, abetting, or conspiring in illegal activities with a foreign power.
The news media policy also provides that it does not apply when there are reasonable grounds to believe that a person is a foreign power, agent of a foreign power, or is aiding, abetting, or conspiring in illegal activities with a foreign power or its agent. The U.S. Intelligence Community's assessment that Russian state-controlled actors coordinated with Wikileaks in 2016 may have implicated this exclusion and other portions of the news media policy, although that conduct occurred years after the events for which Assange was indicted. The fact that Ecuador conferred diplomatic status on Assange, and that this diplomatic status was in place at the time DOJ filed its criminal complaint, may also have been relevant. Finally, even if the Attorney General concluded that the news media policy applied to Assange, the Attorney General may have decided that intervening events since the end of the Obama Administration shifted the balance of interests to favor prosecution. Whether the Attorney General or DOJ will publicly describe the impact of the news media policy is unclear.
That is, CRS suspects that DOJ may have gotten around cautions against arresting members of the media by using the exception in AG Guidelines,
(ii) The protections of the policy do not extend to any individual or entity where there are reasonable grounds to believe that the individual or entity is –

(A) A foreign power or agent of a foreign power, as those terms are defined in section 101 of the Foreign Intelligence Surveillance Act of 1978 (50 U.S.C. 1801);
Which would in effect mean they were arguing that Assange fulfills this language from FISA.
(B) acts for or on behalf of a foreign power which engages in clandestine intelligence activities in the United States contrary to the interests of the United States, when the circumstances indicate that such person may engage in such activities, or when such person knowingly aids or abets any person in the conduct of such activities or knowingly conspires with any person to engage in such activities;
It would be unsurprising to see DOJ argue that for Assange's activities in 2016. After all, they've described him in terms often used with co-conspirators in the GRU indictment (though didn't obtain that indictment until long after Assange was charged and indicted). They similarly describe WikiLeaks as the recipient of Vault 7 documents in the Joshua Schulte superseding indictments; but while that gets perilously close to alleging Schulte was leaking documents on behalf of a foreign power, they don't charge that (and, again, that superseding indictment was obtained months after the Assange one).
None of that means Assange was acting as — or abetting — the actions of a foreign power in 2010. That may ultimately be what they want to argue, that he was conspiring with Russia way back in 2010. But they haven't charged or alleged that yet. Indeed, even Mike Pompeo's accusations from 2017 — that WikiLeaks was a non-state intelligence service — don't seem to reach the language in these exceptions.
And none of that makes this language any less dangerous for journalists. A lot of journalists published documents stolen from the DNC in 2016 long after it was broadly accepted that Russia had stolen them. That would mean any of those journalists might be accused of knowingly abetting Russia's election year efforts.
In other words, prosecuting Assange because he knowingly abetted Russian efforts (especially if DOJ can only prove that for 2016, not the 2010 actions they've charged him with) still doesn't pass the "New York Times" test.
https://www.emptywheel.net/wp-content/uploads/2017/03/Screen-Shot-2017-03-07-at-10.05.25-AM.png
246
487
emptywheel
https://www.emptywheel.net/wp-content/uploads/2016/07/Logo-Web.png
emptywheel
2019-06-17 10:50:05
2019-06-17 10:53:51
The Congressional Research Service's (Dated) Take on Julian Assange's Indictment: DOJ May Argue He Aided Russian Spying