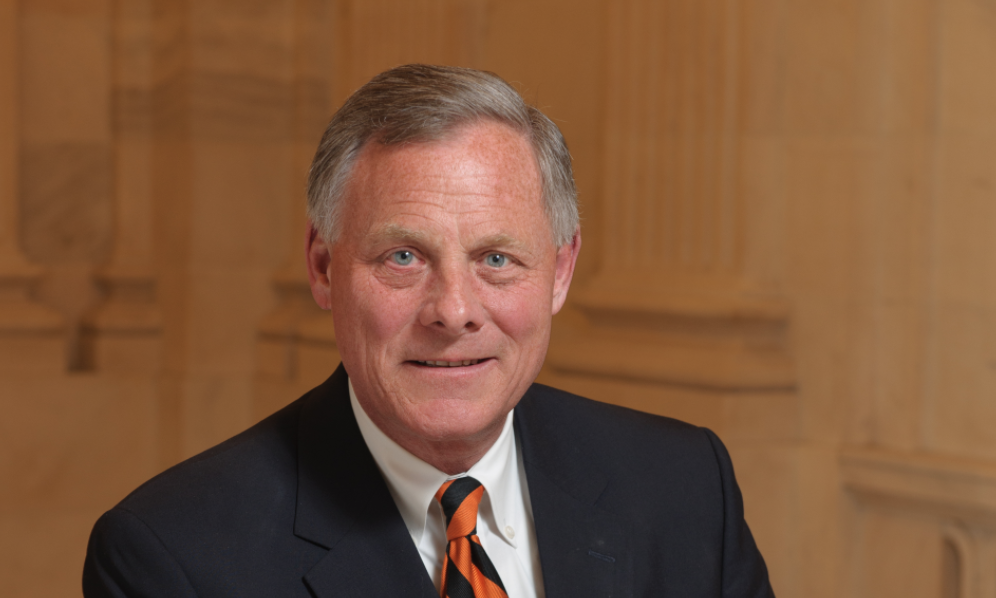 Just before it was supposed to start, SSCI canceled Michael Cohen's private interview with the committee. They did so, per a statement from Richard Burr and Mark Warner, because Cohen broke an agreement not to talk to the press by releasing what has generally been described as "his statement" to the press beforehand.
We were disappointed that Mr. Cohen decided to pre-empt today's interview by releasing a public statement prior to his engagement with Committee staff, in spite of the Committee's requests that he refrain from public comment. As a result, we declined to move forward with today's interview and will reschedule Mr. Cohen's appearance before the Committee in open session at a date in the near future. The Committee expects witnesses in this investigation to work in good faith with the Senate.
But in point of fact, what got published as his "statement" was not the entirety of it. Close to the end of the "statement" is this paragraph, alluding to a further two page statement on the Trump Tower deal that somehow didn't get leaked.
I assume we will discuss the rejected proposal to build a Trump property in Moscow that was terminated in January of 2016; which occurred before the Iowa caucus and months before the very first primary. This was solely a real estate deal and nothing more. I was doing my job. I would ask that the two-page statement about the Moscow proposal that I sent to the Committee in August be incorporated into and attached to this transcript.
Other than that paragraph, mind you, Cohen's statement closely parallels the letter to HPSCI Cohen released last month after spending a week distracting from and pre-empting the Trump Tower story. Both deny the allegations in the Christopher Steele dossier, and try to suggest that if he is found innocent of those allegations, then HPSCI and/or SSCI must issue a statement exonerating him.
In other words, with both committees, Cohen has manipulated the press so as to set a narrative about his testimony, a narrative that treats the Steele dossier as the entirety of his expose, rather than the now far more interesting (and interestingly time) real estate deal.
Four days ago, Michael Cohen (or the Trump Organization) pre-empted revelations that would leak as soon as he turned over a third tranche of documents to the House Intelligence Committee by revealing a seemingly damning detail from it: along with Trump's associate Felix Sater, Cohen was pursuing a Trump Tower deal in Moscow well after Trump's campaign was in full swing. Sure enough, more damning information was still to come: Sater somehow imagined the deal — whatever it was — would get Trump elected. Then still more damning information: in January 2016, Cohen reached out to trusted Putin aide Dmitry Peskov to push for help on the deal. That's when Cohen began to not recall precisely what happened, and also ignore questions about why he hadn't told Trump about this call, unlike the other actions he took on this deal.

[snip]

All that said, the way in which Cohen has orchestrated this disclosure — up to and including his failures to recall and answer obvious questions — is either great lawyering and/or sign that this earlier deal making is a real problem.
Of course, Burr and Warner were having none of this narrative scene setting and so now will force Cohen to testify publicly.
Cohen is sure spending a lot of time orchestrating distractions from this property deal. A pity for him his second attempt didn't work as well as the first one.
https://www.emptywheel.net/wp-content/uploads/2016/11/Screen-Shot-2016-11-01-at-9.01.24-AM.png
598
996
emptywheel
https://www.emptywheel.net/wp-content/uploads/2016/07/Logo-Web.png
emptywheel
2017-09-19 14:15:11
2017-09-19 14:15:11
SSCI Plays Hardball with Michael Cohen's Attempt to Distract from Trump Tower Deal