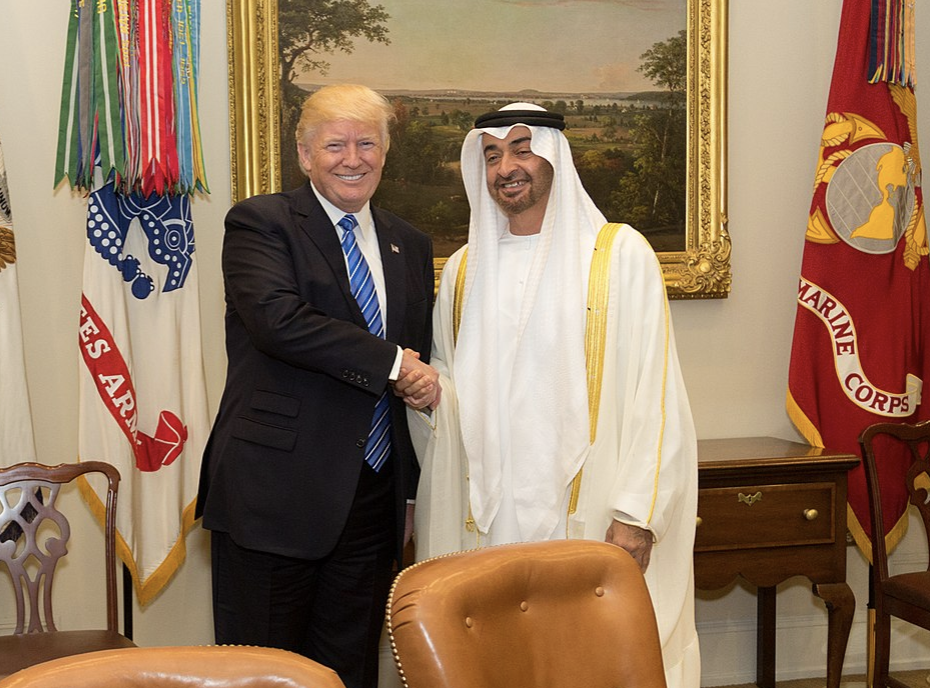 DOJ has superseded Tom Barrack's indictment. It did not charge any of his not-yet charged co-conspirators, though it added language pertaining to Paul Manafort's role, making him US Person 1 and demoting Steve Bannon to US Person 2. Two new paragraphs about Manafort's role describe him crafting Trump's platform to take out a promise to release 28 pages of the 9/11 Report implicating the Saudis.
The big addition to the indictment, however, focuses on Barrack's payoff: investment by UAE's Sovereign Wealth Fund in Colony Capital (remember, Colony is paying for Barrack's defense). In the two years after Barrack helped UAE craft Trump's policies, Colony got commitments for $374 million in investments from the SWF.
According to records maintained by Company A, Company A raised no new capital from United Arab Emirates sovereign wealth funds between 2009 and 2016. However, in2017 and 2018, in part as a result of the efforts of the defendants THOMAS JOSEPH BARRACK and MATTHEW GRIMES and the assistance of the defendant RASHID SULTAN RASHID AL MALIK ALSHAHHI and United Arab Emirates officials, Company A raised approximately $374 million in capital commitments from United Arab Emirates sovereign wealth funds.
The superseding indictment describes how Colony set up a fund with the intent of "harvesting assets" that will benefit from a Trump presidency, garnering political credibility by contributing to Trump's policies.
On or about December 13,2016, the defendant MATTHEW GRIMES emailed himself a document summarizing the structure of the proposed investment fund, which stated in relevant part that "[w]hile the primary purpose of the [investment fund] [will be] to achieve outsized financial returns, it will also accomplish a secondary mandate to garner political credibility for its contributions to the policies of [the President-Elect]. . . . We will do so by sourcing investing, financing, operationally improving, and harvesting assets in . . . those industries which will benefit most from a [President-Elect] Presidency." [my emphasis]
There are no charges tied to "harvesting" the Trump policies that Barrack would push (though it makes the forfeiture allegations far meatier). It does, however, make it clear that's what the Trump presidency was about: selling policy to rich autocrats around the world.
And particularly given the way Barrack ensured that Mohammed bin Salman would be treated as if he were already Crown Prince by the Trump administration, it makes Jared Kushner's similar "harvesting" of Trump policies look all the more suspect.
https://www.emptywheel.net/wp-content/uploads/2021/07/Screen-Shot-2021-07-21-at-12.50.53-PM.png
688
930
emptywheel
https://www.emptywheel.net/wp-content/uploads/2016/07/Logo-Web.png
emptywheel
2022-05-17 10:58:18
2022-05-17 11:01:29
EDNY Accuses Tom Barrack of "Harvesting Assets" by Crafting Policy to Help UAE in a Trump Presidency