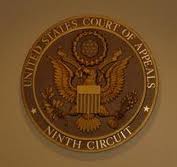 I was going to delve deeper into the Cebull insult of Obama case after Friday's events, but I now have something else I need to get to, so this is a shorter take. As you will recall, the intertoobz blew up at the end of last week, starting late Wednesday, with the story of Judge Richard Cebull, Chief Judge of Montana's US District Court, and his email distributed slur on Barack Obama. The incident was first reported by a local paper, the Great Falls Tribune, but quickly hit the national wires.
I am not going to reprint the email, but it is fairly disgusting and very inappropriate (you can see it in the original form here). Numerous outraged individuals and organizations immediately called for Cebull's resignation. David Dayen has a rundown on some of the loudest, as well as of Cebull's "explanation/apology", which has not been accepted to well by those calling for Cebull's head. And, while Cebull's statement is indeed less than exculpating, it is pretty much all he could say under the circumstances. Unlike Rush Limbaugh, at least Cebull had the guts to own up to the full weight of his act, even if concurrently inferring "heck I thought it was private".
You can quibble about whether the "joke" was directly racist, or only indirectly racist in overtone, and I can see both sides of that argument; however, there is no denying that it was in unconscionably bad taste and completely inappropriate for a federal judge to be trafficking in. That's a given. I am, at this point, far more interested in Cebull's response which, all things considered, I find pretty crafty.
Cebull immediately admitted his full involvement, did so publicly to the press, and took the affirmative step of immediately filing his own formal judicial complaint – against himself – over the matter, and asked for an inquiry by the judicial council of the 9th Circuit. He also immediately issued a formal written apology to President Obama:
Dear Mr. President:

I sincerely and profusely apologize to you and your family for the email I forwarded. I accept full responsibility; I have no one to blame but myself.

I can assure you that such action on my part will never happen again. I have requested that the Judicial Council of the Ninth Circuit review this matter.

Honestly, I don't know what else I can do. Please forgive me and, again, my most sincere apology.

Richard F. Cebull
It is brief and to the point and, frankly, there is not much more he can do to erase the stain he left. Which is where it gets interesting. As you can see by clicking on the link to Cebull's self initiated complaint (there are others that will be later joined, but his was immediately self filed, that will count large), it is submitted to the Chief Judge of the Ninth Circuit, Alex Kozinski. Not only Read more →
https://www.emptywheel.net/wp-content/uploads/2016/07/Logo-Web.png
0
0
bmaz
https://www.emptywheel.net/wp-content/uploads/2016/07/Logo-Web.png
bmaz
2012-03-04 15:01:06
2014-05-14 19:05:04
Judge Cebull's Smart Response To His Incredibly Stupid Act