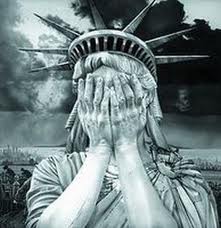 There was an interesting, albeit little noticed, order issued about ten days ago in the somewhat below the radar case of Royer v. Federal Bureau of Prisons. Royer is a federal inmate who has served about half of his 20 year sentence who in 2010 started bringing a mandamus action complaining that he was improperly classified as a "terrorist inmate" causing him to be wrongfully placed in Communication Management Unit (CMU) detention. The case has meandered along ever since.
Frankly, beyond that, the root case facts are not important to the January 15, 2014 Memorandum and Order issued by Judge Royce Lamberth in the case. Instead, Lamberth focused, like a white hot laser, on misconduct, obstreperousness and sheer incompetence on the part of the United States Department of Justice (DOJ) who represents the Defendant BOP in the case.
Here are some samples straight off of Royce Lamberth's pen:
Plaintiff's discovery requests were served on June 19, 2013. Defendant failed to respond on July 19, 2013, as required, nor did defendant file a motion for extension of time. Defendant's first error, therefore, was egregious—arrogating to itself when it would respond to outstanding discovery.
and
Defendant's fourth error was on August 5, 2013, when it filed its responses to interrogatories and produced a few additional documents. The answers to interrogatories contained no signature under oath, with untimely objections signed by counsel. Even novices to litigation know that answers to interrogatories must be signed under oath. Any attorney who practices before this Court should know that this Court does not tolerate discovery responses being filed on a "rolling" basis
Lamberth then goes on to grant the inmate plaintiff pretty much all his discovery motion and hammers the DOJ by telling plaintiff to submit its request for sanctions in the form of award of Read more →
https://www.emptywheel.net/wp-content/uploads/2016/07/Logo-Web.png
0
0
bmaz
https://www.emptywheel.net/wp-content/uploads/2016/07/Logo-Web.png
bmaz
2014-01-27 17:55:29
2014-01-27 18:29:14
Judge Lamberth Takes DOJ to Woodshed; DOJ Moves Peas Under Different Pods