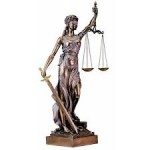 One of the relentless memes that keeps cropping up in the marriage equality battle is that, were the Supreme Court to grant full broad based and constitutionally protected marriage equality in the Hollingsworth v. Perry Prop 8 case, there would be a destructive backlash consuming the country on the issue.
A good example of the argument was propounded by Professor Eric Segall at the ACSBlog in a piece entitled "Same-Sex Marriage, Political Backlash and the Case for Going Slow":
There may be a better way. The Court could strike down DOMA under heightened scrutiny making it clear that government classifications based on sexual orientation receive heightened scrutiny. The Court could dismiss the Proposition 8 case on standing grounds (there are substantial standing arguments which the Court asked the parties to brief). This combination would leave all state laws (except perhaps California's) intact but subject to likely successful challenges. Obviously, this would be a slower and more expensive route to marriage equality, but it might make the right more secure over time while decreasing the chances of serious backlash.

I know that it is easy for a straight male like me to suggest that the Court should refrain from quickly and forcefully resolving the same sex marriage issue on a national basis. But issues that some gays care deeply about are not limited to marriage equality, just like feminists face many challenges other than abortion such as equal pay, equality in the military, and glass ceiling barriers. Where gender equality would be without Roe is unknowable but even Justice Ruth Bader Ginsburg has observed that the right to choose today might be more secure if the Court hadn't decided it "in one fell swoop." I don't know what will happen if the Court announces a national rule on same-sex marriage but history strongly suggests that a more incremental approach might better serve the long term interests of people who identify themselves as liberals and progressives, including gays and lesbians.
I like and respect Eric quite a lot, but I cannot agree with him, nor other advocates of this position (for further discussion of the "Roe backlash" theory, see Adam Liptak in the New York Times). I have long strongly advocated for a full, broad based, ruling for equality for all, in all states, most recently here. But the issue of "backlash" has not previously been specifically addressed in said discussions that I recall.
Fortunately, there are already superb voices who have addressed this issue. The first is from Harvard Law Professor Michael Klarman in the LA Times:
What sort of political backlash might such a decision ignite?
…
Constitutionalizing gay marriage would have no analogous impact on the lives of opponents. Expanding marriage to include same-sex couples may alter the institution's meaning for religious conservatives who believe that God created marriage to propagate the species. But that effect is abstract and
Read more →
https://www.emptywheel.net/wp-content/uploads/2016/07/Logo-Web.png
0
0
bmaz
https://www.emptywheel.net/wp-content/uploads/2016/07/Logo-Web.png
bmaz
2013-03-26 01:58:29
2013-03-26 02:47:17
The Case Against Marriage Equality Backlash