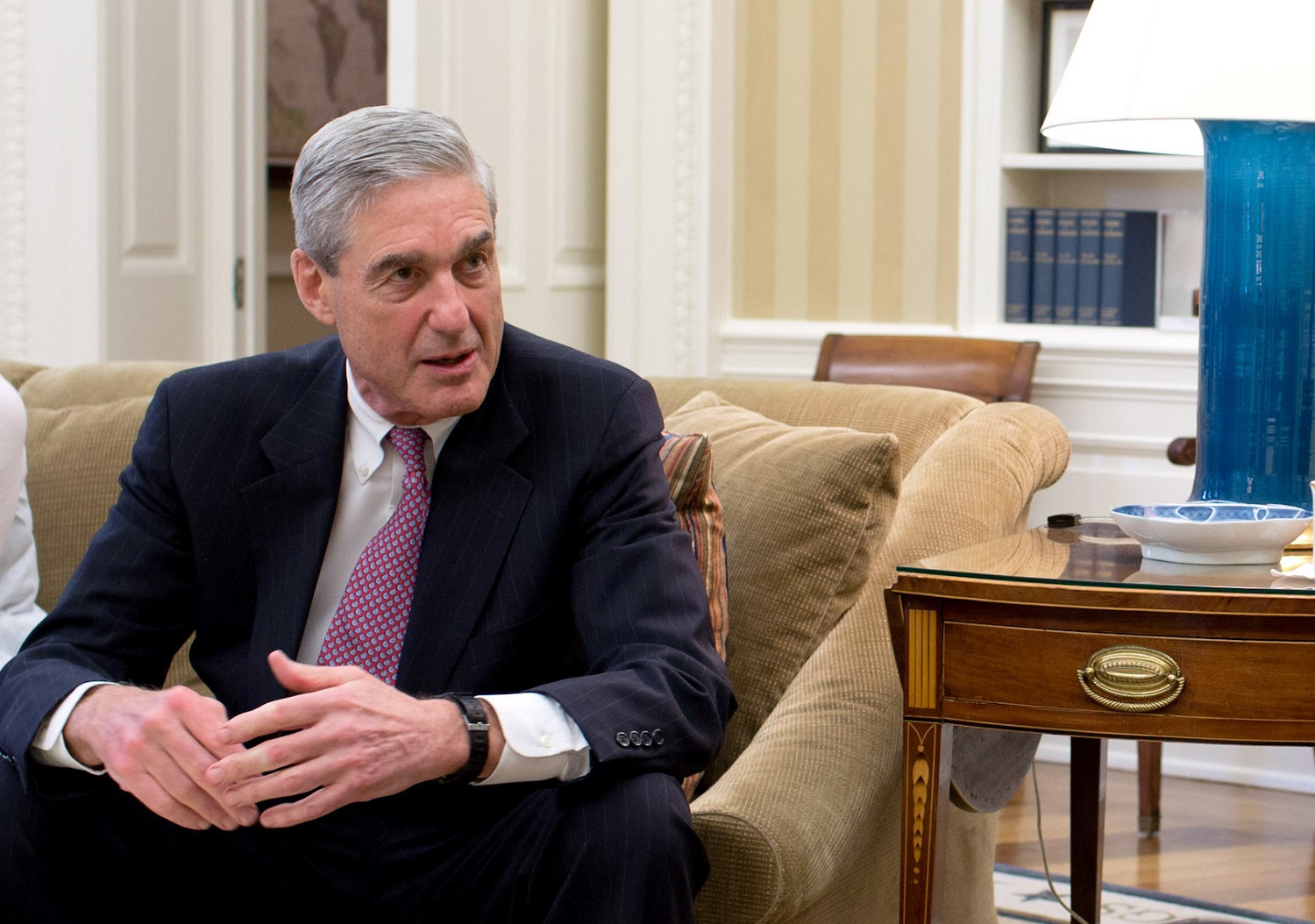 I've been meaning for some days to update my running commentary on what Mueller's prosecutors are doing.
But yesterday's Mike Flynn filing made a point that I've been meaning to make: counterterrorism and international extradition expert Zainab Ahmad remains on Mueller's team, but we've barely heard from her.
I've recently updated my own running docket (which is far too unwieldy to fit on a page anymore). It also includes a number of related cases:
Michael Cohen's SDNY prosecution
Sam Patten's DC prosecution
Maria Butina's DC prosecution
Elena Alekseevna Khusyaynova's EDVA charges
I've also noted the departures of the prosecutors who have left (suggesting either that their part of the investigation is completed, or they're bringing some part of it back to their home departments at DOJ to pursue).
One thing I've been following in recent Mueller activities is Jeannie Rhee's seeming central role in what we're seeing. If there's a conspiracy-in-chief prosecution, she seems to be in charge of that.
Also of interest, Rush Atkinson appears to have ties to a seemingly disparate series of cases involving Russia: the IRA prosecution and related Pinedo case, the GRU prosecution. He's also involved in both Michael Cohen's Mueller prosecution and Jerome Corsi's aborted cooperation. Notably, he's not involved in the Andrew Miller subpoena, which may mean that he's not involved in everything pertaining to Roger Stone. So his presence on a case may suggest a direct tie to Russians.
But perhaps the most interesting thing this docket shows is that, among the prosecutors (as distinct from the appellate specialists, though it's unclear whether Elizabeth Prelogar is on the team for her Russian expertise as well as her appellate speciality or not), Zainab Ahmad is the only person whose work we've barely seen. While she has had a role in the Flynn cooperation, Brandon Van Grack (who's in the process of transitioning back to his National Security Division home) took the lead on that.
As an experienced counterterrorism prosecutor normally located in EDNY (the district where JFK Airport is located), Ahmad is an expert in prosecutions involving extraditions (because of the JFK connection, many of those go through EDNY, and that's where a lot of the important precedents are). Also of note, given the questions around whether there are two or three parts of a Mueller investigation on which Flynn cooperated, she's an Arabic speaker.
We've not seen a substantive plea or charge related to what I'll call the Middle Eastern graft (centered around, but not limited to, the Seychelles meeting Flynn attended), though we know that Mueller has spent a lot of time investigating it, and that's an area where Flynn's cooperation would be key. Given Ahmad's skill set, it would make sense that she would be involved in those areas of the investigation.
As I disclosed in July, I provided information to the FBI on issues related to the Mueller investigation, so I'm going to include disclosure statements on Mueller investigation posts from here on out. I will include the disclosure whether or not the stuff I shared with the FBI pertains to the subject of the post. 
https://www.emptywheel.net/wp-content/uploads/2018/02/RobertMueller_PeteSouza_2012_Wikimedia.jpg
1054
1500
emptywheel
https://www.emptywheel.net/wp-content/uploads/2016/07/Logo-Web.png
emptywheel
2018-12-05 10:54:27
2018-12-05 16:31:20
Updating the Mueller Docket: What Has Zainab Ahmad Been Working On?