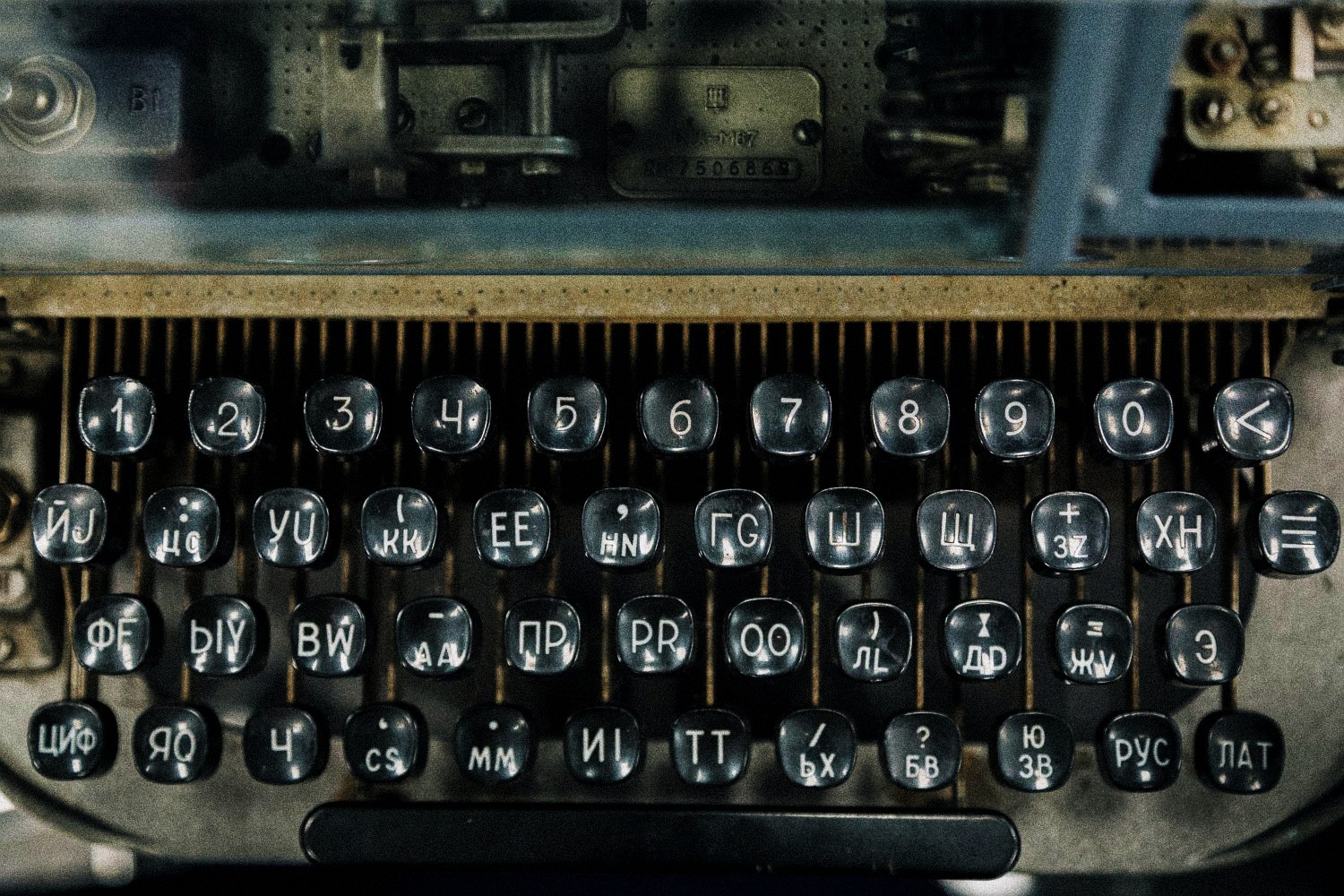 [NB: Check the byline, please and thanks. /~Rayne]
Once again, a MASSIVE CAVEAT in advance of the fifth letter in a series purportedly by an FSB insider; this could be a psyop, it may be complete nonsense, it could be real, or something in between. I have no other authentication available at this time.
You can read the previous letters at these posts:
Letter One: The Pointy End of Attrition's Stick
Letters Two through Four: Reports from an Unidentified Russian Operative
This most recent one is painful, knowing what we know now about some areas under Russian control in Ukraine.
I'm only just starting to understand the scale and extent of Russian atrocities in Kyiv region over the past 2 weeks. It's unbelievable. It's not just Irpin, Bucha, Hostomel, Borodyanka etc. Dozens of smaller villages were completely terrorized, cut off, people were executed.

— Isobel Koshiw (@IKoshiw) March 13, 2022
There's no rationality to this, no logic whatsoever correlating the actions of Russian military with Putin's claims Ukraine is one people with Russia.
Or there is a rationality to this, consistent for the man who has either blown up, poisoned, or defenstrated those who are inconvenient.
Thanks to Igor Sushko for his effort translating the Russian to English.
1
🧵My translation of the 5th letter from the #WindofChange inside the FSB to Vladimir Osechkin. Written after the raid of the FSB on 3/11. The part that can be made public is pretty short and definitely please share far & wide. The text is only ~600 words. #FSBletters
2
As always, my comments for clarification are in parenthesis. So, let's roll:

"Vladimir, good (REDACTED)! The temperature has really risen here, it's uncomfortably hot. I won't be able to communicate for a bit here going forward.

3
I hope that we'll be able to chat normally again in several days. There is a lot that I need to share with you…
4
The questions are being raised by FSO (Federal Protective Service of the Russian Federation, aka Putin's Praetorian Guard) & DKVR (Russian Dept. of Military Counterintelligence).
5
It is specifically the DKVR that's mounted its horse and they are searching for "moles" and traitors here (FSB) and at Genstaff (General Staff of the Armed Forces of the Russian Federation) concerning leaks of Russian column movements in Ukraine.
6
Now every structure's task is to transfer blame to others and make the others' guilt more visible. Almost all of us here (FSB) are occupied with this right now.
7
The bullseye is on us moreso than others right now because of the utmost hellish circumstances concerning the interpolitical situation in Ukraine:
8
We (the FSB, not #WindofChange specifically) issued reports that at minimum about 2,000 trained civilian in every major city in Ukraine were ready to overthrow Zelensky (President of Ukraine).
9
And that at least 5,000 civilians were prepared to come out with flags against Zelensky on the beck-and-call of Russia.
10
Do you want a laugh? We (FSB) were expected to be the arbitrators for crowning Ukrainian politicians who were supposed to start tearing each other apart competing for the right to be called "aligned with Russia."
11
We even had established criteria on how to select the best of the best (of the Ukrainian politicians). Of course some concerns were even raised that we may not be able to attract a large number of people (Ukrainian politicians) in Western Ukraine among small tows and Lvov itself.
12
What do we actually have? Berdyansk, Kherson, Mariupol, Kharkiv are the *most* pro-Russian populated areas (and there is no support for Russia even there).
13
A plan call fall apart, a plan can be wrong. A plan can yield a 90% result, even 50%, or 10%. And that would be a total failure. Here – it's 0.0%.
14
There is also a question: "How did this happen?" This question is actually a setup (disingenuous). Because 0.0% is an estimate derived from many years of work of very serious (top rank) officials.
15
And now it turns out that they are either "agents of the enemy" or are simply incomprehensible (according to FSO / DKVR that are now searching for "moles" within the FSB).
16
But the question doesn't end there. If they are so bad, then who appointed them and who controlled their work? Turns out – the people of the same quality but one rank higher. And where does this pyramid of responsibility end? At the boss (Putin).
17
And here the wicked games begin: Our dear Александр Васильевич (Alexander Vasilyevich Bortnikov – Director of the entire FSB) can't not understand how deeply he got caught. (Bortnikov realizes the deep mess he is in now)
18
And our ill-wishers from the GRU (Main Intelligence Directorate of the General Staff of the Armed Forces of the Russian Federation) and the SVR (Foreign Intelligence Service – equivalent to the CIA) understand everything [and not just from these two orgs].
19
The situation is so bad that there are no boundaries to possible variants (of events about to take place), but something extraordinary will happen.
20
(The insinuation here is rather obvious in Russian: Putin and the Director of the FSB Bortnikov cannot co-exist.)
21
(The letter continues but we cannot post the rest)(END OF TRANSLATION)
22
Full translation in article form available here: http://igorsushko(.)com
23
[tweet promoting substack omitted]
24
Missed a word translating – "2000 trained civilian FIGHTERS in every major city…" Sorry.
25
[tweet containing Youtube music link omitted]
There's such an emotional and psychic disconnect between the system described above which derived manipulated numbers reported as supporting Putin and Russia in Ukraine, and reality in Ukraine.
~ ~ ~
On March 11 in Melitopol, located in southern Ukraine about 119 miles west of Mariupol, the mayor was seized by Russian forces. A black plastic bag placed over his head, Ivan Fedorov was dragged away by armed men. He's been accused of terror and allegedly tortured until he "cooperated."
Melitopol: The occupiers kidnapped the mayor of Melitopol, who refused to hand them the city #StopPutinNOW #StopRussia #WARINUKRAINE #Ukraine #mariodraghi pic.twitter.com/oSXCvW1vNq

— SSSCIP Ukraine (@dsszzi) March 11, 2022
The town's citizens have protested and demanded the return of their duly elected mayor.
Жители Мелитополя вышли на улицы города. Они скандируют: «Украина – Мелитополь» и «Где наш мэр?»

Российские военные по громкоговорителю предупреждают о запрете митингов pic.twitter.com/eHY3JKOwqg

— Вот Так (@vottak_tv) March 13, 2022
Translation: "Residents of Melitopol took to the streets of the city. They chant: "Ukraine – Melitopol" and "Where is our mayor?" Russian military warns over a loudspeaker about the ban on rallies."
A new mayor has been appointed. She sounds like a Trumpist.
After Russian forces kidnapped the mayor of Melitopol in southern Ukraine, local lawmaker Galina Dalinichenko says "a committee of the people's chosen ones" will be in charge.

She urges locals to "adjust to the new reality" and says protests are "extremist," a Russian buzzword. pic.twitter.com/o9pEisrPJa

— max seddon (@maxseddon) March 13, 2022
Galina Danilichenko, the local politician acting as mouthpiece for Russian occupation forces in Melitopol, south Ukraine, after the mayor was kidnapped, is putting Russian TV on air.

"There is a strong deficit of accurate information […] Adjust your TV sets and get the truth!" pic.twitter.com/F2tFi8ctJS

— max seddon (@maxseddon) March 13, 2022
On Sunday in Dniprorudne which is 50 miles north of Melitipol, the mayor was kidnapped.
Today, Russian war criminals abducted another democratically elected Ukrainian mayor, head of Dniprorudne Yevhen Matveyev. Getting zero local support, invaders turn to terror. I call on all states & international organizations to stop Russian terror against Ukraine and democracy. pic.twitter.com/jEPTBTLikY

— Dmytro Kuleba (@DmytroKuleba) March 13, 2022
We can expect yet another appointed mayor who will likewise sound like a Trumpy Stepford wife.
And as Guardian's Isobel Koshiw wrote, there have been executions of civilians along with confiscations (a.k.a. thefts).
This is not an attempt to win the hearts and minds of Ukraine. It's not a legitimate attempt to return people to the fold.
Putin's invasion is genocide, and no amount of tepid arms-length explanations about Russia's toxic internal politics can make this make sense.
If there's a sixth letter in the future, I don't think it will be worth the effort if it can't shed realistic light on how to make this humanitarian disaster stop without compromising the consent of the Ukrainian people.
If there's any value to this exercise, it's that we can see connections more clearly between the U.S.'s veer toward fascism and its violent realization by Russia, manifest now in Ukraine.
https://www.emptywheel.net/wp-content/uploads/2022/03/CyrillicType_MarjanBlan-Unsplash_12MAR2022_mod.jpg
1000
1500
Rayne
https://www.emptywheel.net/wp-content/uploads/2016/07/Logo-Web.png
Rayne
2022-03-14 02:34:20
2022-03-14 14:49:55
Another Report from an Unidentified Russian Operative