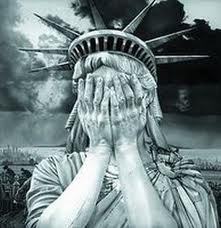 As Netroots Nation 2013 begins, I want to emphasize one of the best panels (If I do say so) of the event. It is titled: Beyond Aaron's Law: Reining in Prosecutorial Overreach, and will be hosted by Marcy Wheeler. Joining Marcy will be Aaron Swartz's attorney, Elliot R. Peters, of Keker & Van Nest LLP in San Francisco, Shayana Kadidal of the Center for Constitutional Rights in New York, and Professor Jonathan Simon of Boalt Hall at Berkeley. The panel goes off at 3:00 pm Saturday June 22.
As a lead in to the panel discussion, I want to address a topic that struck me from the first moment of the tragic loss of Aaron Swartz, the pernicious effect of the late 70's Supreme Court case of Bordenkircher v. Hayes.
Paul Hayes was a defendant on a rather minor (involved $88.30), but still felonious, bad check charge in Kentucky. But Hayes had a bad prior criminal history with two felony priors. The prosecutor offered Hayes a stipulated five year plea, but flat out threatened Hayes that if he didn't accept the offer, the prosecution would charge and prosecute under Kentucky's habitual criminal (three strike) law. Hayes balked, went to trial and was subsequently convicted and sentenced to life in prison under the habitual offender enhancement charge. It was a prosecutorial blackmail threat to coerce a plea, and the prosecutor delivered on his threat.
Hayes appealed to every court imaginable on the theory of "vindictive prosecution" with the prosecutorial blackmail as the underlying premise. Effectively, the argument was if overly harsh charging and punishment is the penalty for a defendant exercising his right to trial, then such constitutes prosecutorial vindictiveness and degrades, if not guts, the defendant's constitutionally protected right to trial.
Every appellate court along the way declined Hayes' appeal until the 6th Circuit. The 6th, however, came up with a surprising decision, granting Hayes relief, but under a slightly different theory. The 6th held that if the prosecutor had originally charged Hayes with the habitual offender charge, and then offered to drop it if Hayes pled guilty, that would have been perfectly acceptable; but using it like a bludgeon in plea negotiations once the case was charged was impermissibly vindictive, and therefore unconstitutional.
Then, from the 6th Circuit, the case finally made its way to the Supreme Court of the United States. By that time, Hayes had long been in prison and the prison warden, Bordenkircher, was the nominal appellee in the caption of the case. The Supreme Court, distinguishing another seminal vindictive prosecution case, Blackledge v. Perry, reversed the 6th Circuit and reinstated Hayes' life sentence.
Blackledge v. Perry is a famous case known in criminal defense circles as the "upping the ante case". Blackledge was convicted of a misdemeanor and appealed, which in North Carolina at the time meant he would get a new trial in a higher court. The state retaliated by filing the charge as a felony in the higher court, thus "upping the ante". The Supreme Court in Blackledge held that to Read more →
https://www.emptywheel.net/wp-content/uploads/2016/07/Logo-Web.png
0
0
bmaz
https://www.emptywheel.net/wp-content/uploads/2016/07/Logo-Web.png
bmaz
2013-06-21 11:36:16
2013-06-24 09:07:29
Aaron Swartz, Plea Leveraging & The Bordenkircher Problem