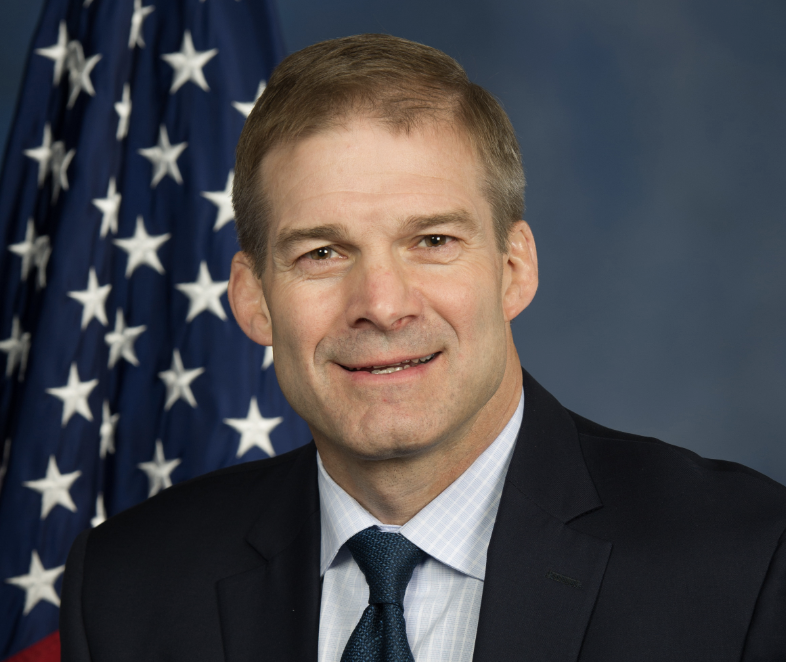 In an article published 112 days before the November election, Politico included this sentence about all the investigations Republicans planned to conduct if they won the House.
Republicans on the [Oversight] committee plan to hold high-profile probes into Hunter Biden's dealings with overseas clients, but they also want to hone in on eliminating wasteful government spending in an effort to align the panel with the GOP's broader agenda.
Politico's Jordain Carney did not note the irony of planning, almost four months before the election, an investigation into foreign efforts to gain influence by paying the then Vice President's son years ago, next to a claim to want to eliminate wasteful spending. He just described it as if yet another investigation into Hunter Biden, even as DOJ continued its own investigation, wasn't an obvious waste of government resources.
Politico's Olivia Beavers didn't point that out either in a 1,400-word profile in August on James Comer entitled, "Meet the GOP's future king of Biden investigations," the kind of sycophantic profile designed to ensure future access, known as a "beat sweetener." (Beaver is currently described as a Breaking News Reporter; this profile was posted 3 days after the search of Mar-a-Lago.) She did acknowledge that these investigations were, "directing the party's pent-up frustration and aggression toward Democrats after years in the minority," not any desire to make government work or eliminate wasteful spending. But she nevertheless allowed Comer and his colleagues to claim that an investigation into Joe Biden's son could be credible — that it would somehow be more credible than the bullshit we expect from Marjorie Taylor Greene.
He's long been known on both sides of the aisle as a sharp and affable colleague, and has the tendency to lean in with a hushed voice, almost conspiratorially, only to crack a well-timed joke that's often at his own expense. Beyond that personal appeal, though, Comer emphasized it's his priority to ensure the oversight panel's work remains "credible."

That's a tricky path to tread, given his party's investigative priorities are still subject to the whims of former President Donald Trump as well as an increasingly zealous conservative base and media apparatus. But Comer's particularly well-suited to the task, according to more than two dozen House Republicans interviewed. And if he manages to do it right, it could provide a launching pad to higher office — Comer is not discounting a future bid for Senate or Kentucky governor, though that likely wouldn't occur until after his four remaining years leading the panel.

"I'm not going to be chasing some of these right-wing blogs and some of their conspiracy theories," Comer told POLITICO in an hour-long interview conducted in a rented RV trailer that his campaign had parked at the picnic. "We'll look into anything, but we're not going to declare a probe or an investigation unless we have proof."

[snip]

And though Comer has said Hunter Biden would likely get subpoenaed in the event of a declined invitation to the committee next year, he doesn't want to appear trigger-happy with issuing subpoenas, either.

"This isn't a dog-and-pony show. This isn't a committee where everybody's gonna scream and be outraged and try to make the witnesses look like fools," he said, before nodding at House Democrats' past probes of the Trump campaign and Russian election interference. "Unlike Adam Schiff, we're gonna have something concrete, substantive on Hunter Biden or I'm not going to talk about Hunter Biden."
Beavers didn't mention the platitudes she included in her August article when she reported, yesterday, on the press conference Comer and Jim Jordan have scheduled for today, less than 24 hours after the 218th House seat for Republicans was called, to talk about the investigation into Hunter Biden.
Reps. Jim Jordan (R-Ohio) and James Comer (R-Ky.) discussed plans to investigate politicization in federal law enforcement and Hunter Biden's business affairs.

"We are going to make it very clear that this is now an investigation of President Biden," Comer said, referring to a planned Republican press conference Thursday about the president and his son's business dealings.
Beavers has let Comer forget the claim, which she printed as good faith in August, that Comer was "not going to declare a probe or an investigation unless we have proof."
Olivia. Comer lied to you in August. As a journalist, you might want to call that out.
There is no functioning democracy in which the opposition party's first act after winning a majority should be investigating the private citizen son of the President for actions taken three to six years earlier, particularly not as a four year criminal investigation into Hunter Biden — still overseen by a Trump appointee — continues.
There is no sane argument for doing so. Sure, foreign countries paid Hunter lots of money as a means to access his father. But according to an October leak from FBI agents pressuring to charge the President's son (one that Comer pitched on Fox News), which claimed there was enough evidence to charge Hunter Biden for tax and weapons charges but which made no mention of foreign influence peddling charges, that foreign influence peddling apparently doesn't amount to a crime. Nothing foreign countries did with Hunter Biden is different from what Turkey did with Mike Flynn, Ukraine did with Paul Manafort, Israel did with George Papadopoulos, and multiple countries did with Elliot Broidy. Jim Jordan and James Comer not only had no problem with that foreign influence peddling, they attacked the FBI for investigating them.
If James Comer and Jim Jordan really cared about foreign influence peddling, they would care that, since leaving the White House, the Trump family has entered into more than $3.6 billion of deals with Saudi Arabia ($2 billion to Jared's investment fund, a $1.6 billion real estate development in Oman announced the day before Trump's re-election bid, and a golf deal of still-undisclosed value; Judd Legum has a good post summarizing what we know about this relationship). Given that the Oversight panel under Carolyn Maloney already launched an investigation into Jared's fund — like Hunter Biden's funding, notable because of the obvious inexperience of the recipient — Comer could treat himself and American taxpayers with respect by more generally investigating the adequacy of protection against foreign influence, made more acute in the wake of the opinion in the Steve Wynn case that guts DOJ's ability to enforce FARA.
With today's press conference, you will see a bunch of journalists like Olivia Beavers treating this as a serious pursuit rather than pointing out all the hypocrisy and waste it entails as well as the lies they credulously printed during the election about it. You will see Beavers rewarding politicians for squandering government resources to do this, rather than calling them out for the hypocrisy of their actions.
Maybe, if Comer becomes Governor of Kentucky, Beavers will have the inside track on access to him. I guess then it will have been worth it for her.
This Hunter Biden obsession has been allowed to continue already for three years not just because it has been Fox's non-stop programming choice to distract from more important matters, but because journalists who consider themselves straight journalists, not Fox propagandists, choose not to call out the rank hypocrisy and waste of it all.
For any self-respecting journalist, the story going forward should be about how stupid and hypocritical all this is, what a waste of government resources.
We're about to find out how few self-respecting journalists there are in DC.
Update: NBC journalist Scott Wong's piece on the GOP plans for investigations was similarly supine. The funniest part of it is that it treated a 1,000 page "report," consisting almost entirely of letters Jordan sent, as if it were substantive. I unpacked the details NBC could have disclosed to readers here.
Meanwhile, this Carl Hulse piece doesn't disclose to readers that Marjory Taylor Greene's investigation into the jail conditions of January 6 defendants, besides being an attempt to protect potential co-conspirators, also is falsely premised on claims that the January 6 defendants are treated worse (and not better) than other defendants as well as false claims that many of the pre-trial detainees are misdemeanants.
https://www.emptywheel.net/wp-content/uploads/2022/11/Screen-Shot-2022-11-17-at-11.55.30-AM.png
662
786
emptywheel
https://www.emptywheel.net/wp-content/uploads/2016/07/Logo-Web.png
emptywheel
2022-11-17 07:22:16
2022-11-17 08:54:17
Welcome to the Jim Jordan and James Comer Look the Other Way Committees, Brought to You By Access Journalism