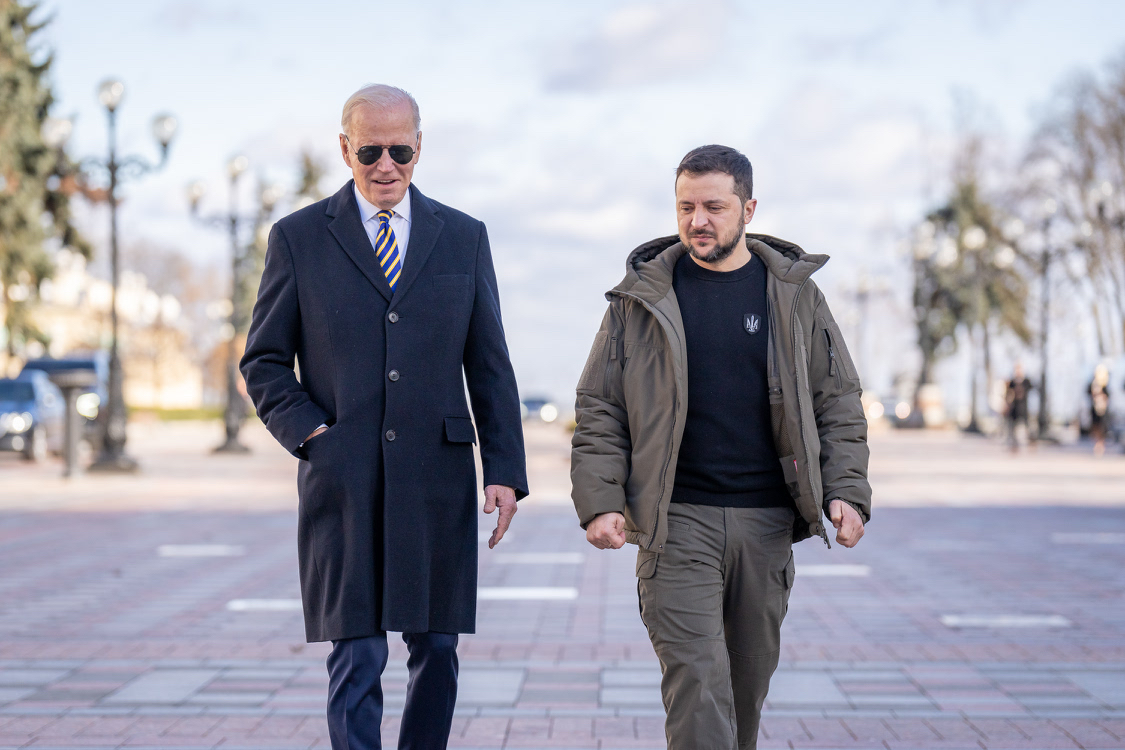 As I've noted (most recently in my series on Jeff Gerth's error-ridden screed about "Russiagate" [sic]), Russian denialists cling to the John Solomon report, from the period when he and Rudy Giuliani were chumming up people like Dmitry Firtash, that Konstantin Kilimnik was really a State Department source, which — they fancy — proves he was not a Russian spy.
The actual communications between Kilimnik and people at State show him attempting to stovepipe shoddy propaganda to his State contacts, not offering useful information.
But a potentially more telling example of Kilimnik's contacts with State are his description, after going out to drinks with John Kerry's then-Chief of Staff, Jonathan Finer, just before Klimnik traveled to New York to meet with Paul Manafort about the election, that "Finer or whatever the fuck is his name," was, "In total space."
On the evening of May 6, 2016, Kilimnik's communications suggest he met for "off the record" drinks with Department of State employees.368 Kilimnik was frustrated by this meeting, stating that he met "Finer or whatever the fuck is his name. In total space."369

Patten said he understood "[i]n total space" to mean "in outer space" and.therefore not well informed on issues involving Ukraine. Patten Tr., p. 79; FBI, FD-302, Patten 5/22/2018.
In 2016, Paul Manafort's handler was pissed that Finer wasn't buying his bullshit about Ukraine.
Which is why I find these passages, from Politico's oral history of the events leading up to Russia's expanded invasion of Ukraine, a good place to start reading it. Finer — now Biden's Deputy National Security Adviser — described bringing allies around to preparing for Russia's attack by "bombarding them" with so much information they could no longer ignore evidence of Russia's likely attack.
AMANDA SLOAT: It got to the point where we had to say to the Europeans, "Fine, we can agree to disagree analytically, but let's start planning as if we are right. If we are right, then we're in a good place because we've got all our planning. If you're right, that's the best possible outcome because then there's not going to be an invasion — at best, this will have just been a waste of time."

JON FINER: We eventually brought people around by bombarding them with information that you could not ignore.
More importantly, Finer — the guy who, Kilimnik scoffed, was "in total space" about Ukraine — described how Biden's team preempted Russia's efforts to use disinformation to justify their attack.
JON FINER: There was a very high likelihood that Russia would use disinformation — which is a fancy word for lies — to create some pretext for invading. By putting out information well in advance of their inevitable attempts to create this justification, we thought that we would be able to discredit any attempt by Russia to portray this as a just war.
If you haven't already, I highly recommend you set some time aside to read the whole thing. It's a remarkable account of American efforts to do what's right.
It's also an expression of the auspicious collection of people in place for the fight against Ukraine. At various times, I've thought about how lucky the US was to have lifelong diplomat Bill Burns at CIA, to have no-drama Avril Haines at DNI, to have an expert like Tony Blinken at State. This piece provides a glimpse of how well they all worked together, little over a year after taking over from the shambolic Trump Administration.
As Burns — who spent over thirty years at State — described, this is the way government is supposed to work.
BILL BURNS: It's the way government should work, in my opinion. The president set a very clear sense of direction. There was a shared understanding of the problem and coordination amongst the principals. Broadly speaking, the U.S. government performed the way it should perform in a situation like that.
There are specific details I'll likely return to: comments suggesting the US withdrawal from Afghanistan was a necessary step before Putin would launch the invasion, descriptions from deputy NSA for international economics Daleep Singh and Deputy Attorney General Lisa Monaco about how they're targeting corrupt oligarchs.
But the most salient comments are about something that has already gotten a lot of coverage: the decision to declassify a great deal of information to undercut Russia's information advantage.
EMILY HORNE: Many of the senior policymakers who were in and still are in the administration remember vividly seeing these intel streams in 2014 and then seeing what had been predicted come to life. There was this feeling of: "We knew this was coming, but we couldn't say so because it was classified." People remember that frustration and felt that we couldn't let that happen a second time. All the conditions were there for us to try something new and bold, but risky. It was a gamble that this would work.

JAKE SULLIVAN: We convened a meeting of our team to talk through a strategy of downgrade [declassification], and then I engaged directly with the senior most people in the intelligence community about how we could do this.

BILL BURNS: The president made the decision to declassify some of our intelligence relatively early on, which is always a complicated choice to make. Along with my colleagues in the intelligence community, the DNI and others, I believe strongly that it was the right choice. I had seen too many instances where Putin had created false narratives that we never caught up to.

AVRIL HAINES: I remember quite clearly when [the president] directed me to do this. I have this sense of "OK, we've got to figure out how to do this in a way that protects sources and methods and understand what it is that we're trying to achieve here." It became a real team sport. How do we do this in a way that allows us to protect what we hold dearest?

JAKE SULLIVAN: What we would do is send to [the intelligence community] in classified form the things that we wanted to be able to say, they would tell us what could be declassified, and what couldn't. We would take what they declassified and put it out. That began in early December and became a central feature of our approach through the beginning of the invasion — and since.

[snip]

GEN. PAUL NAKASONE: People are always asking, "Hey, did you ever think you'd be releasing your most sensitive intelligence to the American public?" I thought to myself, "Little bit of change." But what I really think: "This is the nation's intelligence. This isn't an agency or the intelligence community's or anyone else's intelligence. When it benefits our national security, why do we not do that?"

JOHN KIRBY: I think this is one of the most valuable lessons that we have learned from a communications perspective — the real benefit to downgrading intelligence and making it public. You can really affect the decision-making process of a potential adversary. We were beating Putin's lie to the punch, and we know that by doing so we got inside his decision-making loop.
Between this and extensive efforts to avoid the invasion, which have gotten less focus, this represented several departures from the poisonous secrecy of "the Deep State" in the decades leading up to it. Those complaining about "the Deep State" likely won't notice, though, since they're re-reading a debunked Sy Hersh story for the fourth time.
The oral history doesn't address several questions I have about US efforts to anticipate and undercut Russia's information war.
While the piece talks a lot about increased intelligence sharing, it doesn't discuss the extent to which increased information sharing is a factor in the large number of spy networks — in Europe — that have been rolled up in recent years, starting before the invasion but accelerating since, as WaPo recently laid out.
Over the past year, as Western governments have ramped up weapons deliveries to Ukraine and economic sanctions against Moscow, U.S. and European security services have been waging a parallel if less visible campaign to cripple Russian spy networks. The German case, which also involved the arrest of a senior official in the BND, Germany's foreign intelligence service, followed roll-ups of suspected Russian operatives in the Netherlands, Norway, Sweden, Austria, Poland and Slovenia.

The moves amount to precision strikes against Russian agents still in Europe after the mass expulsion of more than 400 suspected Russian intelligence officers from Moscow's embassies across the continent last year.

U.S. and European security officials caution that Russia retains significant capabilities but said that its spy agencies have sustained greater damage over the past year than at any time since the end of the Cold War.
Russia laid the groundwork for this invasion for years, and it seems Europe is only now reversing some of Russia's efforts behind it.
But what hasn't been rolled back — and where this oral history seems overly optimistic — is a Russian backed network of propagandists who have gotten louder with the anniversary of the war.
No one has gotten louder than Tucker Carlson, who seems to be making support for Russia a litmus test in his support for 2024. In his anniversary special, he made the following baseless claims:
There was no proof that Russia hacked the DNC (Tucker alters the timeline by a month to sustain this claim); the Democrats weren't even hacked.
The investigation into Trump was all a hoax.
If the Ukraine war continues, the US will lose.
Biden never mentioned the costs on the support for Ukraine.
Biden is censoring information about the war.
Zelenskyy is a destroyer who wants US troops to fight.
Ukraine is "the least free place in all of Europe, which is why it's Joe Biden's favorite place."
Biden was elected in a sketchy election and has never had a majority of support in this country, so he has no legitimacy (Tucker made no mention of Trump's failure to ever get majority support).
Extremism (he doesn't say terrorism) will have been caused by neglect.
Bolsonaro and Trump are moderates.
The Biden Administration blew up the Nord Stream pipeline.
This is Tucker doing what he balked at doing during the transition, until he grew desperate to stave off the "demonic force" that is Trump: undermining the legitimate President of the US. This is Tucker simply making stuff up about Russia's attack on the US in 2016, taking the already baseless claims of denialists and pushing them five steps further.
He's doing it, of course, while mining exclusive access of footage to the most sensitive spaces in the Capitol.
I think Tucker is right about one thing: Biden sounds overly optimistic. Because the Republican Party — and a large number of horseshoe leftists — would rather Russia win this war than let him succeed. And that's a harder information battle to win.
https://www.emptywheel.net/wp-content/uploads/2023/02/Biden-and-Zelenskyy.webp
750
1125
emptywheel
https://www.emptywheel.net/wp-content/uploads/2016/07/Logo-Web.png
emptywheel
2023-02-26 04:15:41
2023-02-26 04:48:14
The Biden Administration Staved Off Russia's First Round of InfoWar on Ukraine, But How about the Second?