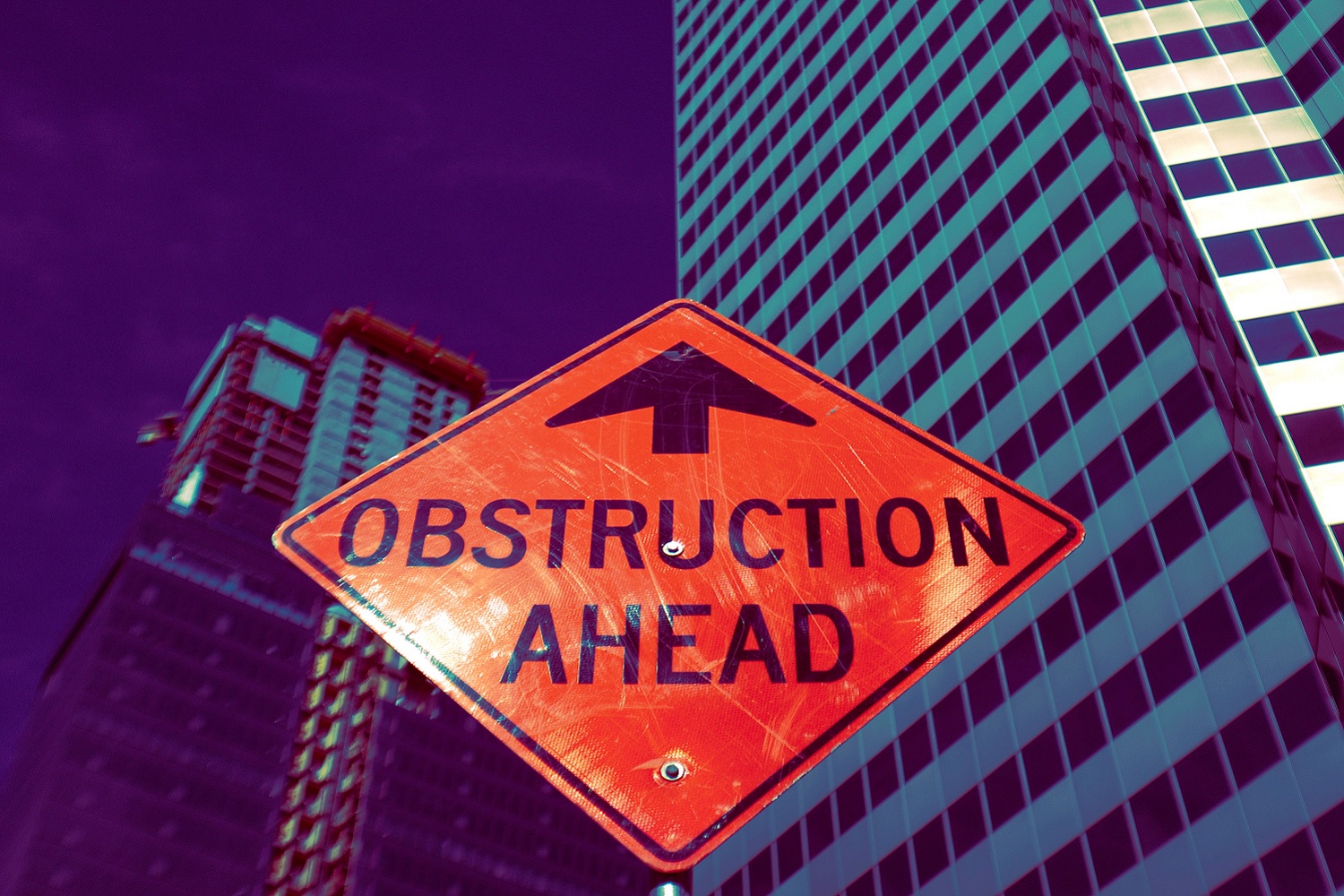 [NB: Always check the byline, folks. /~Rayne]
As we roll through the afternoon into the 28th day of the longest-ever government shutdown, let's revisit Senator Amy Klobuchar's questions to Attorney General nominee Bill Barr before the Senate Judiciary Committee this week.
She asked him about his opinion on obstruction of justice. Barr discussed in his June 2018 memo addressed to Deputy Attorney General Rod Rosenstein and Assistant Attorney General Steve Engel, focusing on Special Counsel Robert Mueller's "'Obstruction' Theory."
Four key points give pause:
Deliberately impaired integrity or availability of evidence;
Knowing destruction or alteration of evidence;
Ordering witness/es not to cooperate with investigation;
Misleading statements to conceal purposes.
Klobuchar asked Barr about each of these during the hearing:
(3:17) KLOBUCHAR: You wrote on page one that a president persuading a person to commit perjury would be obstruction. Is that right?

BARR: Yes.

KLOBUCHAR: Okay.

BARR: Or any, any, well, you know, or any person who persuades another, yeah.

(3:31) KLOBUCHAR: Okay. You also said that a president or any person convincing a witness to change testimony would be obstruction. Is that right?

BARR: Yes.

KLOBUCHAR: Okay.

(3:42) KLOBUCHAR: And on page 2 you said that a president deliberately impairing the integrity or availability of evidence would be an instruction*. Is that correct?

BARR: Yes.

KLOBUCHAR: Okay, and um, so what if the president told the witness not to cooperate with an investigation, or hinted at a pardon?

BARR: You know, I, I'd have to know the specific, I'd have to know the specific facts.

(4:03) KLOBUCHAR: And you wrote on page one that if a president knowingly destroys or alters evidence, that would be obstruction.

BARR: Yes.

(4:13) KLOBUCHAR: Okay. Um, so what if a president drafted a misleading statement to conceal the purpose of a meeting. Would that be obstruction?

BARR: Again, you know the, I'd have to know the, I'd have to know the specifics.

KLOBUCHAR: All right.
(* Not clear if she said "instruction" or "obstruction"; she was referring to the discussion obstruction in Barr's memo.)
So what does this have to do with the shutdown? Regardless of the genesis and distribution of Barr's memo or his opinion, these forms of obstruction are exactly what the government shutdown accomplishes.
Evidence to be gathered by and from some government resources may be limited by the furlough. IRS staff, for example, may have been called back to handle refunds but are there IRS staff on duty who may respond to subpoenas for tax returns? What of so-called "non-essential" personnel who might handle document requests in other departments? Have furloughed federal employees who are not yet called back indirectly ordered not to cooperate with investigations by virtue of their locked out status?
We already know that Trump avoided creating and processing records of his discussions with Putin, a likely violation of the Presidential Records Act. Has he further destroyed or altered evidence subject to the PRA but prevented staff responsible for handling and recovering destroyed/altered evidence from doing so with the shutdown? (Recall the archivist-records managers who had been taping together Trump's documents but were fired by second quarter 2018.)
Has the demand for the wall itself, in any statements or writings demanding this wall, been an attempt to conceal the true intent of the shutdown as an act of obstruction? Recall how upset Trump was with Mick Mulvaney when Mulvaney tried to offer a number lower than Trump's demanded $5.7B and higher than House Democrat's offered $1.3B; Trump yelled at him in front of members of Congress and told him, "You just fucked it up!"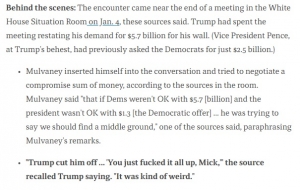 Was it not the wall's funding but obstruction by shutdown Mulvaney interfered with by trying to offer a means to reopen the government?
If there is any doubt at all about these points, Senate Majority Leader Mitch McConnell is obligated to permit bills through which would end the shutdown or at least extend temporary funding, so that obstruction by shutdown is at an end.
The GOP Senate caucus is likewise obligated to take measures to end the shutdown, including replacement of their Senate Majority Leader if he continues to obstruct government's operation.
Neither McConnell nor the GOP Senate caucus appear to be acting in good faith about this shutdown. At least Mulvaney made a reasonable, good faith effort before being sworn at and shot down by Trump.
If we thought the GOP Senate was compromised before by Russian-furnished NRA money, they deepen their compromise by refusing to address the obstructive shutdown. Is their "lack of alarm" about the lengthening shutdown due not to their ideology but their resignation to this obstruction?
Why is Mitch McConnell still Senate Majority Leader at this point? Former Senate Majority Leader Trent Lott was asked to step down for supporting a noted racist, and McConnell know this because he was instrumental to Lott's removal.
Why is the GOP Senate aiding and abetting this obstruction of justice at scale?
#WhyMitch
Congressional switchboard: (202) 224-3121
https://www.emptywheel.net/wp-content/uploads/2019/01/Obstruction_VanveenJF-Unsplash_18JAN2019.jpg
1000
1500
Rayne
https://www.emptywheel.net/wp-content/uploads/2016/07/Logo-Web.png
Rayne
2019-01-18 16:40:41
2019-01-18 18:58:21
Into Shutdown Day 28: Is the GOP Senate Obstructing Justice?