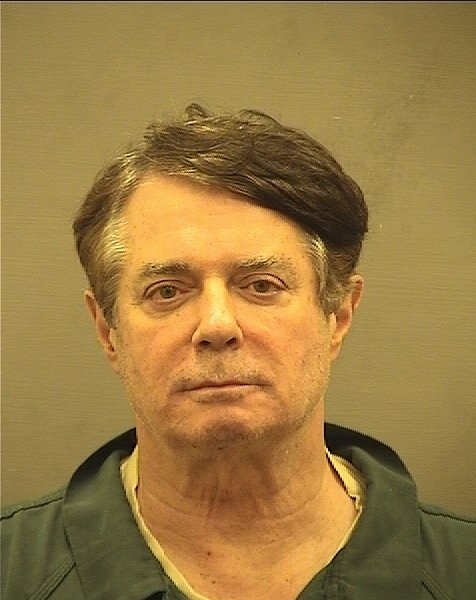 In advance of this morning's impeachment report, Just Security published Susan Simpson's takedown of the GOP report on impeachment.
Simpson proves that the hold on aid was unprecedented in form and all the excuses for it bullshit. She shows that Kurt Volker and Gordon Sondland were lying about knowing that Burisma was code for Biden. And she lays out how a defense the GOP are making — that this is all about a legitimate interest in 2016 interference — is not what Trump is actually claiming — which is that Trump and Rudy Giuliani are both claiming that Ukraine, not Russia, did the 2016 attack. Here's her summary of the last bit:
Although the minority report argues that it is "undisputed" that Ukrainians interfered in the 2016 election due to "senior Ukrainian officials ma[king] negative and critical comments about candidate Trump," this talking point comes from House Republicans only, not from President Trump. (Minority at 78) Neither Giuliani nor President Trump have ever expressed an interest in an investigation into whether Ukraine "interfered" in the 2016 election because of what some Ukrainians officials wrote in op-eds or on social media. The idea that this is what Trump wanted to investigate is a fiction that House Republicans invented to give themselves something they were willing to defend. The only investigation into the 2016 election that President Trump has expressed interest in – both in interviews in Fox News, and in his July 25th call with Zelensky – is an investigation aimed at proving Ukraine was behind the DNC hack.

President Trump's desire for an investigation that would exonerate Russia is undeniable – it's right there in the transcript of that "perfect" July 25th call – and it's also indefensible. And so the minority report makes no attempt to try; instead the report concocts an alternative account that does not match the record.
That detail is important given something Simpson includes to substantiate her argument. In part of her proof that the Ukrainians knew well what was going on, she cites an April 5th interview with Ruslan Bortnik. Bortnik claims that it was already obvious at that point that Volker was not doing what he was hired (for "free") to do: make peace with Russia.
This includes articles such as an April 5th report of an interview with the Director of the Ukrainian Institute for Policy Analysis and Management, Ruslan Bortnik, on his perception of Ambassador Volker's role in Ukraine:

"Volker today turned out to be an ambassador without a message, that is, a person who nominally retains the function of special envoy for Ukraine, but really cannot meet anyone and does not conduct any negotiations because of his inability to organize a productive dialogue with the Russian Federation. However, he continues to try to play some important role in Ukrainian affairs, especially with regard to the Manafort case, allegedly Ukrainian interference in the US elections, Burisma Holding and the ongoing election campaign in the USA."
Significantly, by April, Bortnik knew that along with working on alleged Ukrainian interference in the US elections and framing Joe Biden (both things that Volker's sworn testimony says he wasn't asked to do until later), Volker was also working on Paul Manafort's case.
That suggests the guy who was supposed to be making peace with Russia was instead trying to find a way to help the guy who obstructed Mueller's investigation into whether that guy entered into a quid pro quo with Russia for election assistance dodge his legal exposure for that and helping pro-Russian leaders in Ukraine loot the country.
The most charitable possibility to explain this (and Volker's subsequent lies) is that he viewed it to be necessary to make Russia's tampering in 2016 disappear before Russia would negotiate peace in Ukraine. But there are a whole lot of more sordid possibilities.
https://www.emptywheel.net/wp-content/uploads/2018/07/Paulie.jpg
600
476
emptywheel
https://www.emptywheel.net/wp-content/uploads/2016/07/Logo-Web.png
emptywheel
2019-12-09 08:33:31
2019-12-09 08:33:31
The Special Envoy for Ukraine Was Working on Paul Manafort's Defense