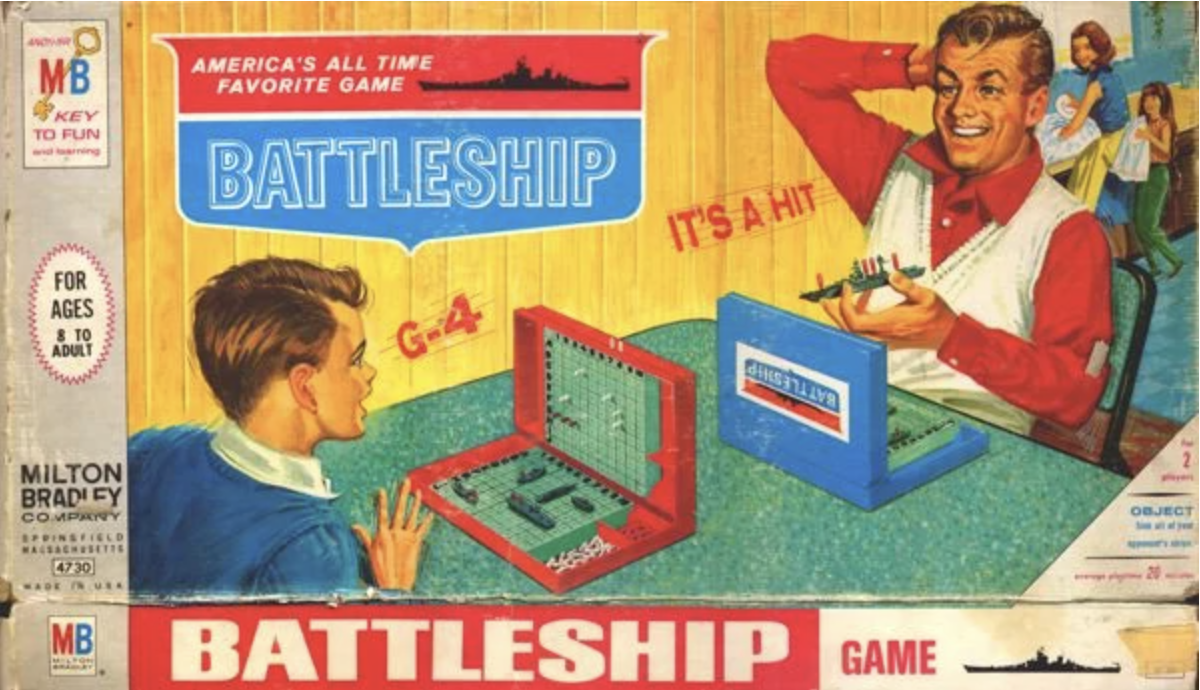 The US is dick-wagging about intelligence successes again, this time by making it public that its intelligence-sharing helped Ukraine target the Moskva.
Intelligence shared by the U.S. helped Ukraine sink the Russian cruiser Moskva, U.S. officials told NBC News, confirming an American role in perhaps the most embarrassing blow to Vladimir Putin's troubled invasion of Ukraine.

A guided missile cruiser carrying a crew of 510, the Moskva was the flagship of Russia's Black Sea Fleet. It sank on April 14 after being struck by two Ukrainian Neptune anti-ship missiles, U.S. officials said. Moscow said the vessel sank after a fire. The Moskva was the largest Russian warship sunk in combat since World War II. American officials said there were significant Russian casualties, but they don't know how many.

The attack happened after Ukrainian forces asked the Americans about a ship sailing in the Black Sea south of Odesa, U.S. officials told NBC News. The U.S. identified it as the Moskva, officials said, and helped confirm its location, after which the Ukrainians targeted the ship.

The U.S. did not know in advance that Ukraine was going to target the Moskva, officials said, and was not involved in the decision to strike. Maritime intelligence is shared with Ukraine to help it defend against attack from Russian ships, officials added.
The news comes amid unconfirmed reports that Ukraine has struck the Admiral Makarov in the last day, which David Axe described as the most important Russian ship remaining in the Black Sea, reportedly with another Neptune missile.
To be sure, even on its face, this dick-wagging serves another purpose. The reports all include details that explain where the US is involved — intelligence sharing — and where it is not — targeting decisions. I noted after the sinking of the Moskva that Ukraine accomplished that feat using Ukrainian weapons assisted by Turkish drones, not weapons supplied by the US or UK. By leaking details of the US involvement in Ukraine's military success, the US is also making public details about where it is not involved, which extends to the implementation of the most controversial strikes. The US is making the limits of its engagement public, which actually could help avoid escalation (and, if critics were more honest than they are, entails giving Ukraine full credit for the tremendous success it is having).
Nevertheless, this declassification has raised a number of complaints that the Biden Administration invites escalation by bragging about its intelligence exploits.
I think those complaining are ignoring a number of obvious benefits of declassifying this information. First, releasing this information promises to exacerbate three problems that have already badly harmed Russia's war effort: Putin's isolation and with it, bad decision-making on his part, poor command structure within the Russian military, and snowballing paranoia in the Russian security community and with it a collapse of morale.
But Russia is likely not the only audience for these leaks. Existing and aspiring NATO members, including the voters within those countries, likely are also the intended audience.
Trump spent four years degrading the value of NATO and doing everything he could to sow distrust in the alliance. America's past mistakes, most notably in Afghanistan, have made NATO membership more controversial in Europe. Because the Iraq War catastrophe was public while other American intelligence successes were private, it became routine to assume American intelligence wasn't all that reliable. Russia has done everything it could to exacerbate such controversies, including with information operations targeting anti-imperialist and anti-war activists. Germany was a particular focus for such efforts on Russia's part.
As a result, when Russia started this invasion, Putin believed, with good reason, that the alliance would crumble. Biden's Administration did remarkable work, along with key allies, in defying those expectations. But the solidarity of NATO will come under increasing stress as inflation soars, refugees exacerbate housing shortages, and the media attention on Ukraine wanes.
Meanwhile, Finland and Sweden are about to start the process of quickly joining NATO. Russia is already making incursions on countries that border Ukraine. But until such time as Finland and Sweden formally join NATO, they will be in a vulnerable position, lacking the guarantee of NATO membership while having provided Russia a reason to want to strike.
What is being portrayed as dick-wagging offers a number of advantages in this climate. Without exposing sources and methods, it demonstrates that American sources and methods that come with NATO membership are excellent — far better than what Russia could offer (say) Hungary or Moldova, or even Saudi Arabia, right now. By emphasizing the way that the US has offered intelligence but not taken over targeting decisions, the US makes it clear that one can remain sovereign even while benefitting from the advantages NATO offers. The stories make it clear that the superior intelligence accessible with NATO membership can help a vastly overmatched country defend itself against an invader.
This may feel like dick-wagging. But it also makes a tremendous case for the value of alliance with the United States, particularly (for the Finnish and Swedish public) within the framework of NATO.
I wrote in March how important it was — even by his own telling — to have lifelong diplomat William Burns in charge of CIA as the US declassifies such information, because he understood how declassifying intelligence could be used to strengthen alliances.
[U]nder this former diplomat, the Intelligence Community is actually using the intelligence it gathers to gain tactical leverage. After years of Russian intelligence operations designed to split American alliances, that has had the effect of raising US credibility with allies.
Burns said then, and I assume he still believes, that after a career of losing information wars to Putin, "this is one information war that I think Putin is losing."
I can only assume the US has reviewed these earlier decisions, including the effect they've had on strengthening US alliances, and decided that the advantages vastly outweigh the risks.
Update: See also Cheryl Rofer's comments on this.
https://www.emptywheel.net/wp-content/uploads/2022/05/Screen-Shot-2022-05-06-at-11.40.50-AM.png
690
1200
emptywheel
https://www.emptywheel.net/wp-content/uploads/2016/07/Logo-Web.png
emptywheel
2022-05-06 07:13:53
2022-05-06 07:50:02
Bragging about US Intelligence Assistance Increases the Value and Solidarity of NATO Membership