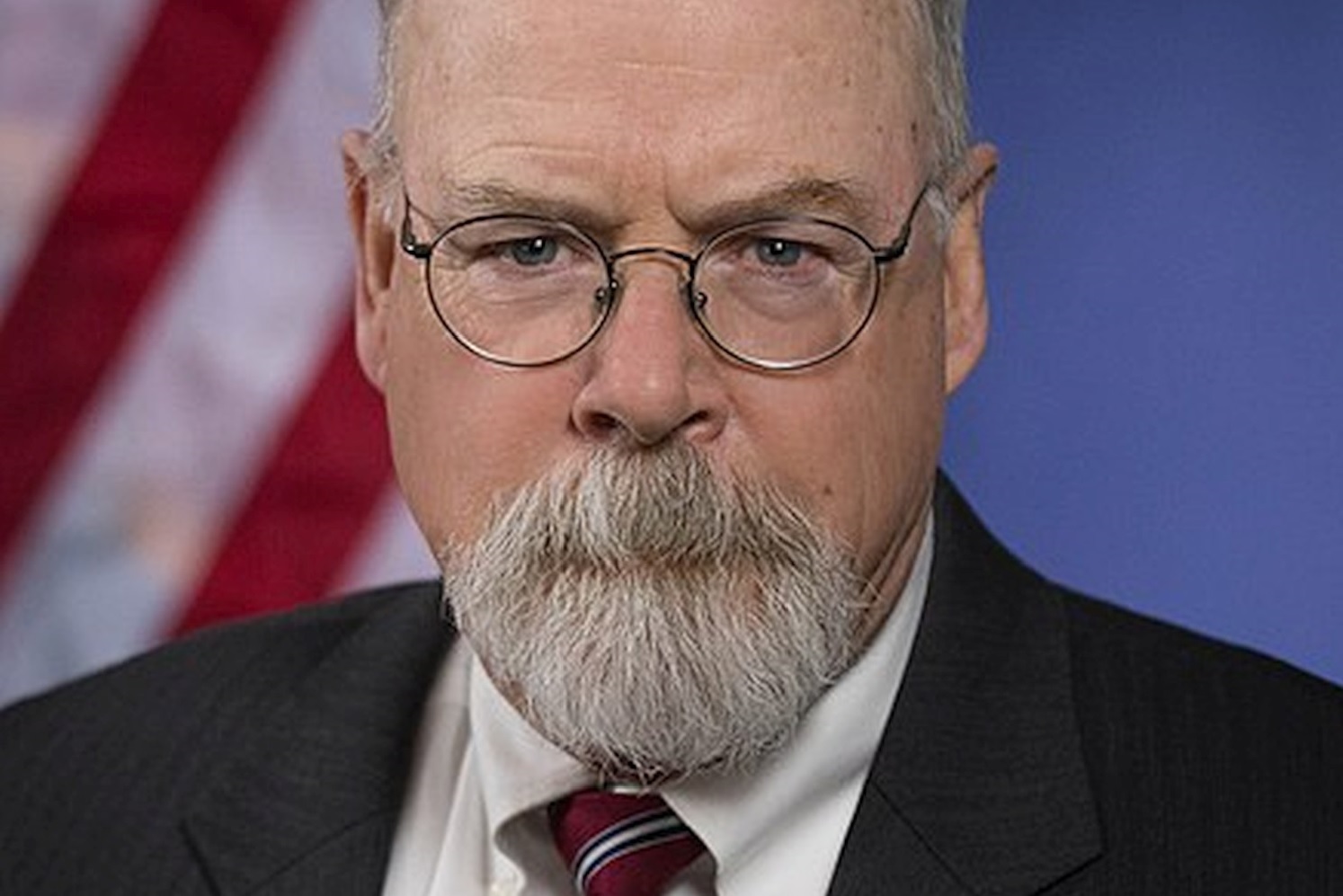 John Durham's Pyrrhic Privilege Victory
As I predicted might happen, Judge Christopher Cooper has ruled that a chunk of the Fusion GPS emails over which the Democrats claimed privilege are not privileged and ordered Fusion to give the emails to Durham.
Applying the two asserted privileges to the 38 emails it has reviewed, the Court finds that Fusion GPS had no valid basis to withhold 22 of the 38 emails, but that it has met its burden to establish privilege over the remaining 16. The Court analyzes each category separately.

[snip]

Consistent with this ruling, Fusion is directed to provide the Special Counsel the documents numbered 2–11, 15, 16, 19–21, and 24–30 in the privilege log accompanying the government's motion by Monday, May 16, 2022.
But because Durham blew all his deadlines, he can't use these emails at trial.
Based on the above timeline, the Special Counsel waited some eight months after it was aware of the privilege holders' final position to seek court intervention. See Def's Resp. at 6–7, ECF No. 71. The Special Counsel responds that it was engaged in good faith discussion with the privilege holders to resolve this issue without burdening the Court. That may well be so, and the Court obviously encourages parties to negotiate disputes on their own. Still, the record shows that these discussions ended in January 2022—yet the Special Counsel waited to file this motion until April 6, 2022, just over a month before trial was set to begin. And, given the number of privilege holders involved and the fact-bound nature of the issues, resolving the motion has naturally taken us to the eve of trial.

Under these circumstances, allowing the Special Counsel to use these documents at trial would prejudice Mr. Sussmann's defense. See Armenian Assembly of Am., Inc. v. Cafesjian, 772 F. Supp. 2d 129, 158–59 (D.D.C. 2011) (production of documents "on the eve of trial . . . forced Defendants to spend a significant amount of time and resources reviewing these materials instead of preparing their witnesses, rehearsing their arguments, and otherwise preparing"). Although these documents are relatively few in number and do not strike the Court as being particularly revelatory, the Court is not in the best position to predict how new evidence might affect each side's trial strategy and preparation. The Court therefore will not, as a matter of principle, put Mr. Sussmann in the position of having to evaluate the documents, and any implications they might have on his trial strategy, at this late date. See United States v. Alvin, 30 F. Supp. 3d 323, 343 (E.D. Pa. 2014) (granting defendant's motion to dismiss indictment on speedy trial grounds, noting that the defendant "was put in the position of requiring" a prior continuance "by the Government's failure to turn over discovery" until five days before trial); Leka v. Portuondo, 257 F.3d 89, 101 (2d Cir. 2001) (disclosure of evidence on the eve of trial "tend[s] to throw existing strategies and preparation into disarray")

Accordingly, the government will not be permitted to introduce the emails and attachments that the Court has ruled are not subject to privilege. The Court takes no position on the other approximately 1500 documents that Fusion GPS withheld as privileged, as they are not the subject of the government's motion. However, the Court will apply the principles set forth above to any assertions of privilege during witness testimony at trial.
Cooper ruled the 8 emails involving Laura Seago and Rodney Joffe are privileged.
Cooper did say these emails were not "particularly revelatory," so this may not matter in the grand scheme of things. Based on what I've seen — as someone who was a Fusion critic before it was fashionable — they believed they were involved in a good faith effort to understand Trump's ties to Russia and other corrupt actors.
But Durham will now go after 1,500 other Fusion emails in pursuit of his grand conspiracy theory. Which means that unless Durham does something really stupid, we may be stuck with him until he lets all his other statutes of limitation expire.
https://www.emptywheel.net/wp-content/uploads/2021/10/John_H._Durham_magazine-1500pxw.jpg
997
1494
emptywheel
https://www.emptywheel.net/wp-content/uploads/2016/07/Logo-Web.png
emptywheel
2022-05-12 13:42:27
2022-05-12 13:45:08
John Durham's Pyrrhic Privilege Victory