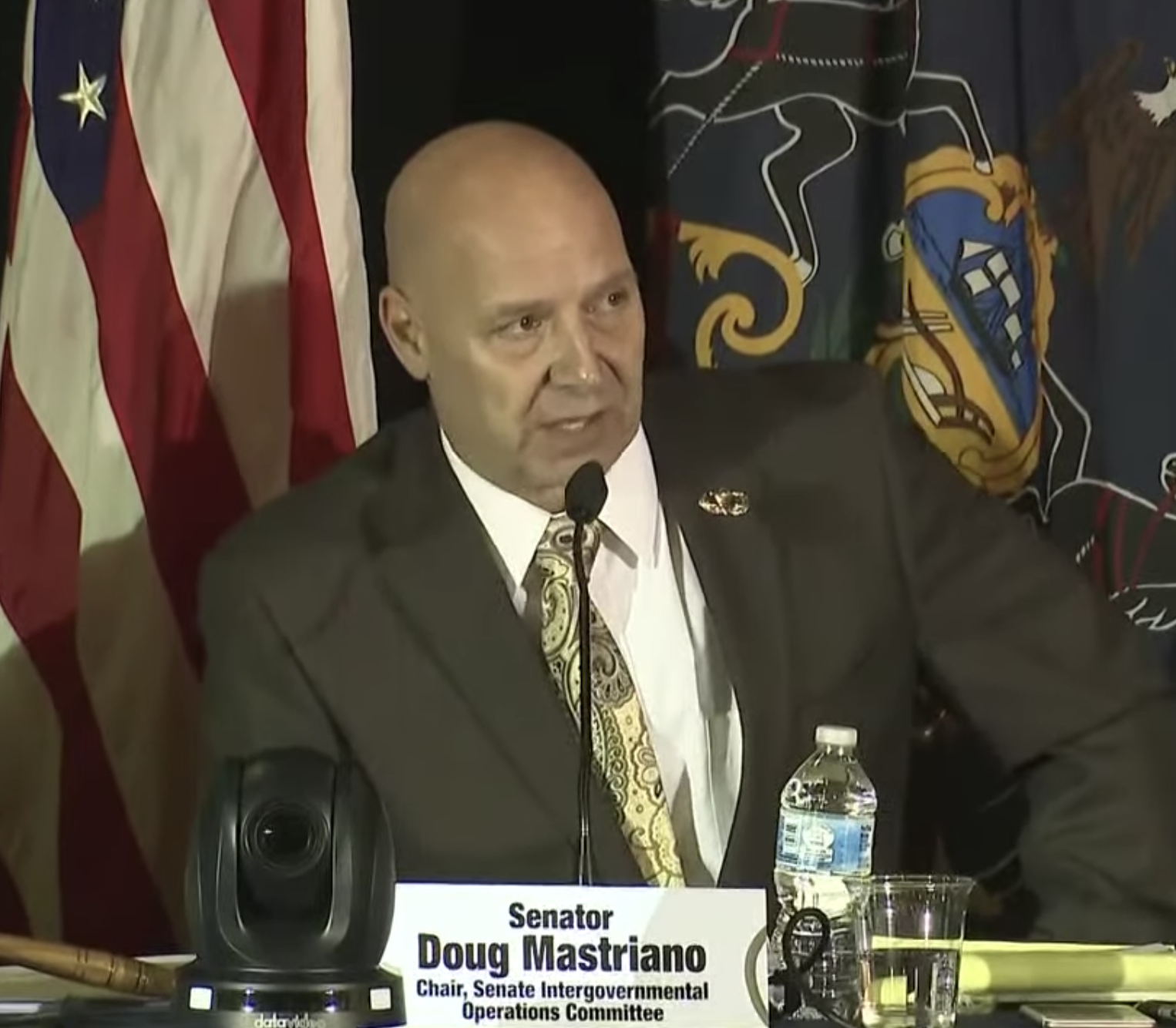 Yesterday, Rachel Maddow reported the exciting news that Merrick Garland released the same memo that Attorneys General always do during election years.
"As in prior election cycles, I am issuing this memorandum to remind you of the Department's existing policies with respect to political activities." Rachel was really upset that Garland integrated the requirement for prior approval that was already the norm, but which Barr put into writing (which arose, in part, out of Michael Horowitz's IG Report on Carter Page, which showed that not everyone had learned of the investigation into Trump's flunkies in timely fashion). After months and months of inflammatory commentary suggesting that the decision on whether or not to investigate Trump rested exclusively with Garland (and not, as is the reality, a hierarchy of DOJ personnel, starting with a team of career AUSAs), Rachel wailed that the memo requires Garland to do what everyone has long assumed was true: that Garland would have to approve any investigation into Trump.
In response to her irresponsible sensationalism, people immediately concluded that by releasing the memo, Garland had nixed any further indictments before the election.
One reason I'm certain that's not true is because after Garland released this memo, DOJ arrested declared candidate for Governor of Michigan, Ryan Kelley. Kelley never entered the Capitol on January 6. But in addition to charging him with entering restricted grounds (that is, entering inside the barricades set up around the Capitol), DOJ also charged him with vandalizing the scaffolding set up in advance of the Inauguration. The charging documents also cited some of his other efforts to undermine democracy in the lead-up and aftermath of the 2020 election.
In October of 2020, KELLEY attended the "American Patriot Council Nationwide Freedom March" in Allendale, Michigan. During that event, KELLEY wore a blue shirt, a black coat, a watch with a red watch band, and aviator sunglasses. Parts of this attire were also worn by KELLEY in photos and videos from the U.S. Capitol grounds on January 6, 2021. KELLEY appears at this event in the image below.

In November of 2020, KELLEY was a featured speaker and introduced by name at a "Stop the Steal" rally at the Michigan Capitol in Lansing. During that event, KELLEY indicated that those attending the rally should stand and fight, with the goal of preventing Democrats from stealing the election.

He gave a speech while wearing a name tag and stated "Covid-19 was made so that they can use the propaganda to control your minds so that you think, if you watch the media, that Joe Biden won this election. We're not going to buy it. We're going to stand and fight for America, for Donald Trump. We're not going to let the Democrats steal this election".
Kelley was arrested on June 9, technically within the 60 day window in advance of the August 2 primary. But DOJ did arrest the gubernatorial candidate in time for voters to learn of his actions during the insurrection (it even was an issue at a recent debate), without creating last minute news before an election like Jim Comey did against Hillary Clinton in 2016.
Kelley's not the only one against whom DOJ has taken overt investigative steps in the wake of the memo, either. DOJ seized the phones of a number of high ranking subjects in the fake electors plot, including the Chair of Nevada's Republican Party, Michael McDonald. Indeed, the likelihood a number of subjects of the fake elector plot would be covered by the DOJ policy may be why the January 6 Committee is finally making an exception regarding their refusal to share interview transcripts for that part of DOJ's investigation: while they've been refusing, the window on pre-election indictments for fake elector plotters is closing.
Besides, all this panic-mongering seems really, really badly targeted.
I'm impatient to have some accountability for Trump and his flunkies, just like everyone else (even if, because I've followed the investigation, I know that DOJ is investigating Trump's flunkies). I think, for the reasons I laid out here, a hypothetical Trump indictment wouldn't come for some time yet, but I'm also confident that if the investigation isn't open now or soon, Trump's campaign roll-out would do nothing to thwart opening an investigation. It would require the same Garland approval that would be obtained in any case. Trump wouldn't even be affected by the DOJ policy on pre-election actions, because he's not on the ballot this year.
But there is a key player in January 6, someone known to have been under investigation, for whom the window to prosecute is closing as the election draws near, someone who presents a far more immediate threat to democracy than Trump: Doug Mastriano, the GOP candidate for Governor of Pennsylvania.
Mastriano technically could be charged, just for his actions on January 6. Like some other political figures — in addition to Kelley, Couy Griffin, and key influencers like Owen Shroyer and Brandon Straka (though Straka's original complaint included civil disorder) — Mastriano appears to have been at the Capitol, inside the barriers, but did not enter the building.
The images, shared with NBC News, appear to show Mastriano holding up his cellphone as rioters in the front of the mob face off with police at the Capitol steps. Reconstructed timelines and other videos filmed nearby show rioters would breach this police line within minutes, ripping away a crowd control rope line and rushing past officers up the stairs. The timelines and videos, including unedited versions, that show Mastriano in the crowd were reviewed by NBC News.

Online sleuths also identified a video posted by "Stop the Steal" organizer Mike Coudrey on Jan. 6 that appears to show Mastriano taking photos or video with his cellphone as rioters face off with police on the steps of the U.S. Capitol. Coudrey's tweet celebrated the mob, which he said "broke through 4 layers of security at the Capitol building.

Mastriano's campaign did not respond to NBC News' request for comment. Mastriano previously said that he "respected all police lines as I came upon them" and that he never stepped foot on the Capitol stairs. One of his campaign aides, Grant Clarkson, was near the front of the mob, NBC previously reported. There has been no evidence that Clarkson entered the Capitol that day and he has insisted he did not.
Mastriano has had ties with a number of the people charged for more serious roles in the insurrection, most notably Sam Lazar, who was arrested a year ago on charges of civil disorder and assaulting cops.
And perhaps to an even greater extent than some other influencers who were arrested for their presence inside the barricades at the Capitol, Mastriano spent the months leading up to the insurrection laying the foundation for it, actions that might make him susceptible to an obstruction charge. This article describes his key role in sowing The Big Lie, most notably arranging for the quasi-official hearing at which Rudy could spread false claims. Mastriano also spoke at the "Jericho March" on December 12, 2020, which was a key networking event in advance of the insurrection.
As laid out in the SJC Report on the topic, Mastriano also pressured DOJ to intervene to overturn the election. When Trump complained to DOJ that they were ignoring fraud claims on December 27, for example, Mastriano was — along with Jim Jordan and Scott Perry — one of the people whose complaints he directed Jeffrey Rosen to attend to.
Trump twice calls Rosen. During the second call, Rosen conferences in Donoghue, who takes extensive notes on Trump's claims that the "election has been stolen out from under the American people" and that DOJ is failing to respond. Trump mentions efforts made by Pennsylvania Representative Scott Perry, Ohio Representative Jim Jordan, and Pennsylvania State Senator Doug Mastriano, and asks Rosen and Donoghue to "just say the election was corrupt and leave the rest to me and the Republican Congressmen." Trump also references Jeffrey Clark and potentially replacing DOJ's leadership.
Mastriano also paid $3,000 to bus people into the event.
On paper, then, Mastriano is the kind of influencer-organizer that DOJ has been investigating for some time, but he has not yet been charged.
The FBI have carried out investigative steps with regards to Mastriano. A CNN report from last month says he was interviewed last summer (and sat for an interview with the January 6 Committee).
The FBI has been conducting an expansive investigation into the January 6 riot and questioned Mastriano last summer after photos emerged of him on Capitol grounds that day, according to the source familiar with the interview, which has not been previously reported.

Mastriano has not been accused of committing any crimes and cooperated fully with the FBI, according to the source. Asked about Mastriano's interview, an FBI spokesperson told CNN that the bureau "cannot confirm the existence of an investigation or comment on details."
The lapsed time since his FBI interview doesn't mean he won't be charged; such delays, even longer ones, are common for those arrested for January 6. Plus, Mastriano is someone whose communications, including with Rudy and probably John Eastman and Ali Alexander, have likely shown up in materials seized or subpoenaed by DOJ.
But if DOJ is going to charge Mastriano, they have slightly more than 50 days to do so in order to comply with the DOJ guidelines.
And when I say he poses a more urgent threat to democracy right now than Trump, that's not just about the impending election. In addition to regressive policies that are typical of the GOP these days, such as a no-exception ban on abortion, he poses an immediate threat to democracy itself. He has publicly committed to attacking democracy itself.
Those concerns are made especially acute in Pennsylvania by the fact that the governor has the unusual authority to directly appoint the secretary of state, who serves as chief elections officer and must sign off on results. If he or she refuses, chaos could follow.

"The biggest risk is a secretary of state just saying, 'I'm not going to certify the election, despite what the court says and despite what the evidence shows, because I'm concerned about suspicions,'" said Clifford Levine, a Democratic election lawyer in Pennsylvania. "You would start to have a breakdown in the legal system and the whole process."

Mastriano's backers appear well aware of the stakes. A video posted to Telegram by election denial activist Ivan Raiklin from Mastriano's victory party on Tuesday showed the candidate smiling as Raiklin congratulated him on his win and added, with a thumb's up, "20 electoral votes as well," a reference to the state's clout in the electoral college.

"Oh yeahhhh," Mastriano responded.

Mastriano did not respond to a voice mail or an email sent to a campaign account for media.

But Mastriano told Stephen K. Bannon, a former adviser to Trump who now hosts a podcast popular on the right, that he had already selected the person he would appoint as secretary of state if elected.

"As far as cleaning up the election, I mean, I'm in a good position as governor," he said in the April 23 appearance on Bannon's "War Room" podcast. "I have a voting-reform-minded individual who's been traveling the nation and knows voting reform extremely well. That individual has agreed to be my secretary of state."
Mastriano has been buying followers from the far-right social media site, Gab. And he has ties to Russian-backed far-right propagandists.
A number of people have said, with no exaggeration, that a Mastriano win would virtually guarantee no Democratic candidate could win the state's presidential votes in 2024.
If DOJ is going to expand its prosecutions to those who laid the groundwork for January 6, they are going to be charging people like Doug Mastriano. There's little doubt that Mastriano, as much as anyone who went inside the building on January 6, as much as Trump, was trying to prevent the lawful transfer of power.
Yet DOJ only has seven weeks left to charge Mastriano before DOJ's election guidelines would prevent that from happening.
If you want to panic, panic first about Mastriano. Because the threat he poses to democracy is far more imminent than the very real threat Trump poses.
Update: Politico has a piece on Mastriano talking about how close it is in PA, and NYT has a piece using Mastriano as illustration of the increasing embrace of conspiracism on the far-right.
Update: This thread from an online researcher tracks Mastriano's movements around the Capitol on January 6.
https://www.emptywheel.net/wp-content/uploads/2022/07/Screen-Shot-2022-07-19-at-2.59.01-PM.png
1334
1526
emptywheel
https://www.emptywheel.net/wp-content/uploads/2016/07/Logo-Web.png
emptywheel
2022-07-19 10:07:40
2022-07-20 05:39:29
If You Need to Panic about DOJ's Investigation into January 6, Panic First about Doug Mastriano