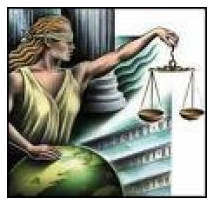 There has been a lot of commotion over Wednesday's decision by the US Trademark Trial and Appeal Board to cancel several trademark registrations of the Washington Redskins originally recognized back in the 1960's by the United States Patent and Trademark Office (PTO). The full decision is here. It is quite long, detailed, and, at least facially, pretty compelling in its finding that the trademarks are "disparaging to Native Americans".
Before I go further, let me say that I agree with those who think Daniel Snyder and the Washington Professional Football Franchise should change their name. It may not be the most pressing issue in our society, but it is something for which the time has come. Josh Marshall posted his thoughts on this subject at Talking Points Memo, and I think he put it all in excellent perspective and I agree with his conclusions.
The simple fact is we shouldn't be using whole peoples as mascots for sports teams. Whether or not Indians in America today find it offensive is almost beside the point. The fact that most do is just an extra reason to do away with the practice.

With all I've said, there's a part of me who feels like, 'We really can't have the Cleveland Indians anymore?' It feels like a loss – part of the landscape of American sports I'm attached to. But it's time.
Well said and, again, I agree. Josh's entire piece is not long and is worth a read.
That said, and as much as I would like to see the name changed, I have trepidation about the government forcing the issue through agency decisions on what is proper speech, and what is not.
Tradenames and trademarks are, by their nature, really public speech and, thus, at least where they interact with the government, should be entitled to First Amendment protection. Now First Amendment protection is never absolute, but it is presumptively extremely broad. Likewise, First Amendment protections are against governmental action restricting free speech, not necessarily against private persons or entities. If I refuse to listen to you or to print what you have to say, that would be censorship, but it is not First Amendment action. If I am the government and censor you, then that is a different matter and there is a First Amendment issue.
So, here, the TTAB has taken it upon itself to restrict, at least in some regards, the free expression of the Redskins, via refusal to extend the same protection offered other "acceptable" speech and they do so by obvious decree of a governmental entity. Now the TTAB decision made out a VERY thorough and facially compelling case for Read more →
https://www.emptywheel.net/wp-content/uploads/2016/07/Logo-Web.png
0
0
bmaz
https://www.emptywheel.net/wp-content/uploads/2016/07/Logo-Web.png
bmaz
2014-06-22 15:39:13
2014-06-22 15:39:13
1st Amendment and Other Concerns On Appeal of Redskins Decision