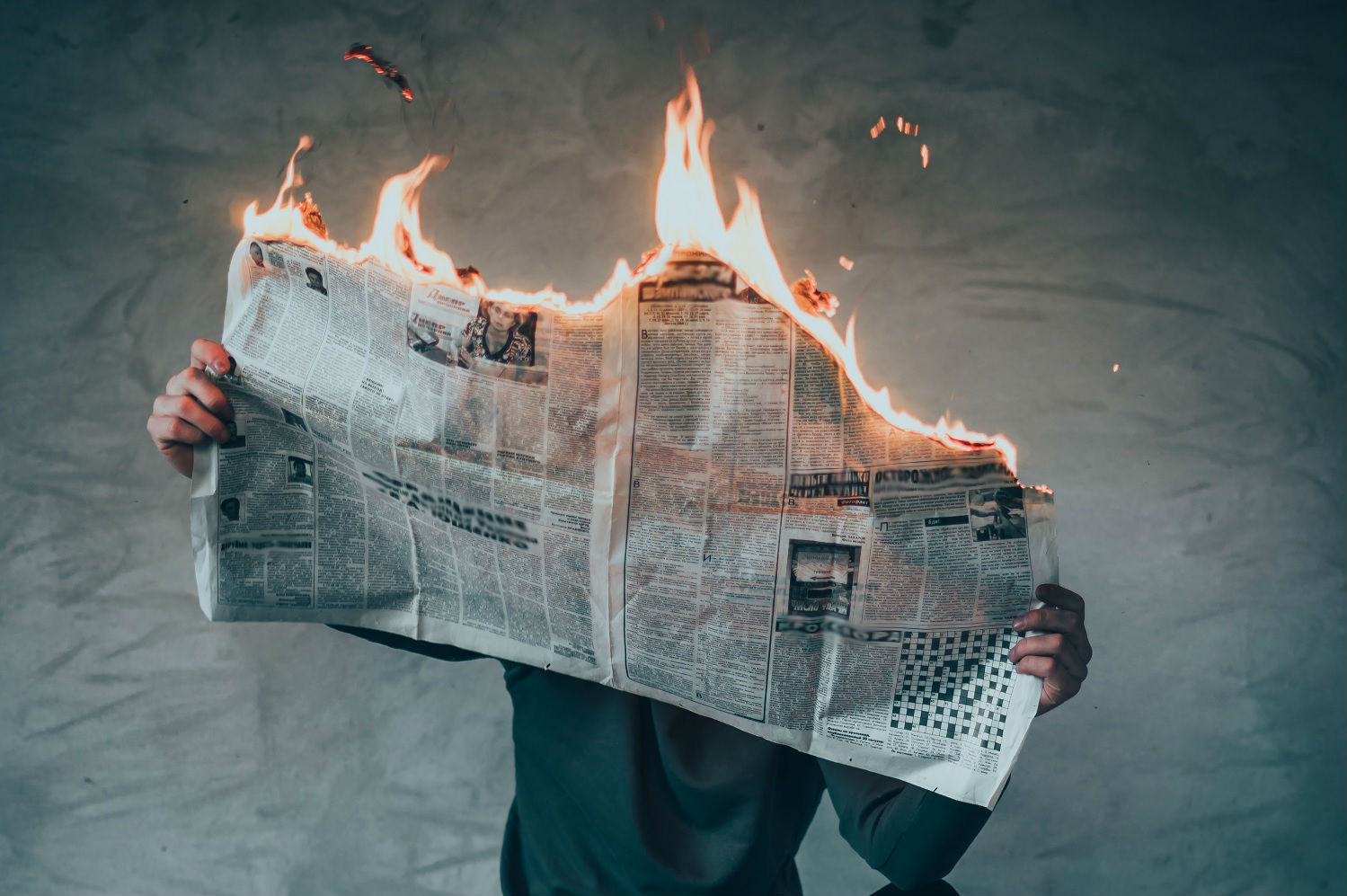 [NB: Check the byline, thanks. Update at the bottom of this post. /~Rayne]
I wish MSNBC did a better job of getting their content up on YouTube; I really need a link to Nicolle Wallace's interview of Morgan State University's Dr. Jason Johnson and his reaction to testimony by Fulton County GA election worker Shaye Moss. (temporary link: https://youtu.be/fEHkOzfa9Zs)
Before answering Wallace's request for reaction, Johnson expressed concern about 'performative Blackness' — behaving as whites might expect of a Black American — but his fury was absolutely righteous.
Johnson acknowledged Shaye and her family should not have been subjected to the harassment unleashed on them by Donald Trump, but he went a bit further. He could identify with Moss's grandmother as his own. This assault on the conduct of elections was personal.
Many of us are shocked, angry, dismayed by the harrying intimidation Moss and her mother and grandmother endured simply because Moss and her mother were election workers. Some of us have been moved to tears.
But what we're missing is what Dr. Johnson avoided saying in his care to avoid offending white Americans with 'performative Blackness'.
What was described by the testimony today was the mobilization of a lynch mob.
When watching or reading news coverage of today's hearing, written, produced, and delivered by predominantly white Americans, listen closely for the generalization of terror. Election workers in multiple states were all subjected to harassment by angry protesters incited by Trump.
But Shaye Moss and her family endured another layer of terror — that of recognizing the horror aimed at Black Americans since the Civil War for having the temerity of exercising their rights as citizens, for supporting others' right to vote.
As Johnson explained it, election officials — all of them white — were able to avail themselves of some security provided by the state due to their governmental roles.
But Moss and her mother and grandmother were only election workers, not officials.
They were on their own to work out how to protect themselves from the threat of mob violence over months' time.
The white election officials will go on about their lives, perhaps facing the occasional in-your-face annoyance from Trumpers, but they won't have to worry they'll continue to be targets of violence.
Moss and her family know how lynch mobs work. Her visually obvious stress today may reflect this deep cultural knowledge unfamiliar to white Americans.
This is not to minimize the experience of officials like Rusty Bowers, whose daughter was not only seriously ill but likely mortally so as she passed away 22 days after January 6. It must have been horrifying to know his wife and daughter were subjected to harassment at such a critical time in their lives.
It must have horrifying to know one's young teen was alone at home in the case of another election official, unable to predict how the protesters would act as time went on.
Neither, though, were targeted simply for being election workers who were Black in a white-minority county, doing their jobs while not having any authority to change anything about the election.
Hunted down and harassed by a mob because mother Ruby passed her daughter Shaye a mint. Fearful going forward, always looking over their shoulder, because they know these kinds of mobs and how they operate.
White pundits and reporters have and will discuss the terror Trump inflicted on election officials, but they've not yet mentioned the specific kind of terror Moss and her family experienced and continue to experience.
~ ~ ~
There's another facet which surfaced as Moss testified and her mother's testimony was streamed. Moss explained how she enjoyed serving her community's exercise of the vote, in keeping with her grandmother's teaching that the vote was critically important.
This was an expression of secular communion — ministering to the community especially those most in need of aid to participate.
Where Arizona's Rusty Bowers explained his belief in a spiritual link between the nation's founders and the drafting of the Constitution as well as his deep respect for that relationship, Moss expressed a link which was similar to that bond between members of faith communities. It is a vital thing which brings the community together regularly and unifies them in the act of perpetuating democracy.
The lynch mob Trump dispatched broke that link, severing Moss from that which her forebear impressed upon her.
This was a psychic and spiritual injury inflicted by Trump, his minions and mob, upon a Black American family and community.
Those of us who have been moved to tears at the loss Moss and her family experienced may not be able to articulate what this damage was because we have not been taught to value this social act of unification. For white Americans in particular this damage may not be perceived as lasting.
But it's real and it was shredded by that racist entitled monster Trump.
~ ~ ~
This post may disturb community members here, most of whom are white. They may feel discomfort at the idea of a lynch mob incited by an American president when white election officials were also targeted by angry protesters (waiting for the hashtag NotAllElectionOfficials).
Don't give into this discomfort. Do not be blind to role race plays when the GOP congressional caucus has obstructed voter rights protections, when states with GOP-led legislatures have failed to ensure voter suppression targeting BIPOC voters has ended.
Lynching isn't always violent physical death or terror which diminishes Black Americans' lives. Sometimes it's the slow whittling away of their citizenship, one squelched civil rights bill at a time.
You want to make it up to Moss and her family and her community? Figure out how to fix this and ensure their full civil rights including the right to vote. The filibuster, for example, should never impede civil rights to which all Americans are entitled.
~ ~ ~
UPDATE-1 — 2:50 PM ET 22-JUN-2022 —
Susan A. Kitchens captured the entire segment on MSNBC's Deadline with Nicolle Wallace, posting it in a Twitter thread. Dr. Jason Johnson's remarks are a must-watch.
I saw people in twitter talking about what @DrJasonJohnson said on @NicolleDWallace's #DeadlineWhiteHouse show. So I watched and recorded the portion. 3- ideologue clip thread with his discussion.

Part 1, Wallace plays a clip of testimony from hearing for Johnson's response. pic.twitter.com/LPvAJh4MvD

— Susan A. Kitchens (@susankitchens) June 21, 2022

The attempt to overturn the 2020 election for the corrupt benefit of Donald J. Trump wasn't just seditious conspiracy or obstruction of government proceedings, or conspiracy to defraud the United States.
It was a massive attack on civil rights by intimidation of election workers and officials in an effort to deny Americans their voting rights. This cannot go undeterred and unpunished; failure to do so represents a collapse of American democracy.
https://www.emptywheel.net/wp-content/uploads/2018/09/Crazy_ElijahODonell-Unsplash_06SEP2018_mod.jpg
997
1499
Rayne
https://www.emptywheel.net/wp-content/uploads/2016/07/Logo-Web.png
Rayne
2022-06-21 18:58:19
2022-06-22 14:53:36
The L-Word Not Used [UPDATE-1]