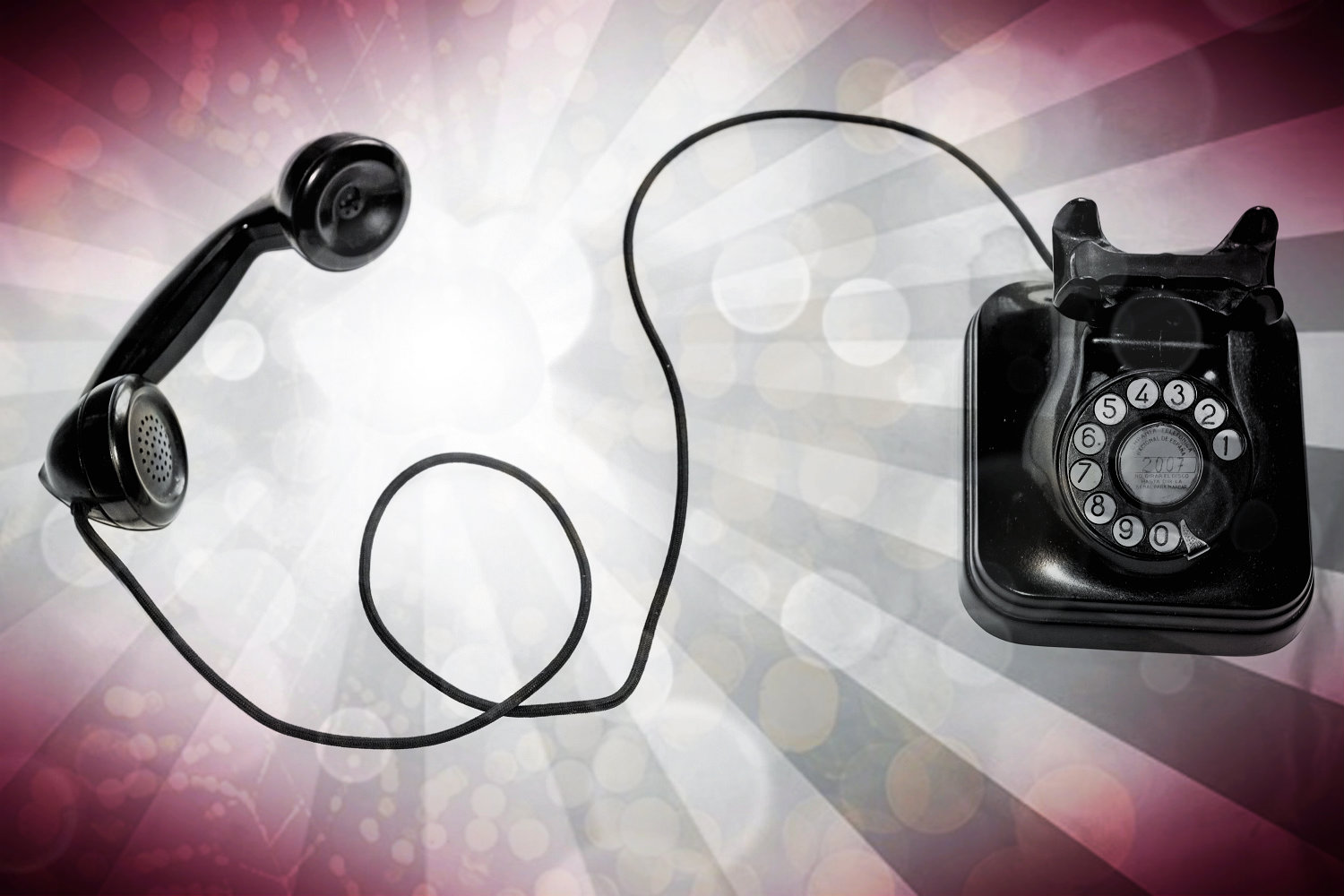 Three Things: This Ain't No Fooling Around
[NB: The byline, check it as always. /~Rayne]
It may be April Fool's Day but this isn't a joke. We have some serious matters to tackle urgently today. Let's get to them pronto.
But first, write down this number or add it to contacts, you're going to need it:
Congressional switchboard (202) 224-3121
~ 3 ~
Mitch McConnell is expected to bring a Senate rule change to a vote, possibly today; he wants to shorten the amount of time for the Senate to debate nominees before approval 30 from hours to 2 hours. This move was approved by the Senate Rules Committee along party lines and is horribly anti-democratic (little d) as it provides an inadequate amount of time for both senators and their constituents to air problems with nominees and evaluate their suitability for office, which in some cases are lifetime appointments.
McConnell, the man who refused to allow a vote on an Obama SCOTUS nominee, claimed this rule change was necessary because of "'unprecedented obstruction' by Democrats." What amazing projection.
The media also did a pissy job informing the public about this change.
Notice how McConnell is about to force through a Senate rules change that will allow him to populate federal offices with Trump nominees 15x faster and no networks are breaking in with special reports? You probably haven't even gotten a push notification from your newspaper…

— southpaw (@nycsouthpaw) March 28, 2019
Call your senators, tell them to vote NO on SRes 50. This rule change is unacceptable. You need to know they are fulfilling their role to advise and consent — and that role doesn't mean rolling over and doing the White House's bidding. If they don't fully debate nominees' qualifications, why do we even need the Senate?
~ 2 ~
And now for the perfect example why the previous rule change is unacceptable: Stephen Moore, economics hack extraordinaire,
deadbeat father
, and one of the reasons the GOP members of Congress have been especially jacked up since January 2017. McConnell doesn't want a full debate about him.
This guy is Trump's nominee for the Federal Reserve and he's completely out of his depth. I'll point you to economist Justin Wolfers for details, though — start at the top of his Twitter thread (click on the dte to open it):
This is the first genuinely bad Trump pick for the Fed. But make no mistake: It's a terrible, horrible, no good, very bad pick. He hasn't gotten a thing right in twenty years, (check the record), and the Senate should not confirm him. https://t.co/q701SriSZz

— Justin Wolfers (@JustinWolfers) March 22, 2019
And here:
He's not an economist, he's a magician… 🎩 https://t.co/ZBC8K8U325

— Justin Wolfers (@JustinWolfers) March 29, 2019
Back when the 115th Congress was sworn in, the House GOP caucus was corralled into a closed door session. Few details have emerged but we know Moore was used to persuade the caucus members they were "no longer the party of Reagan" because popularism. This laid the opening for the POS tax cuts passed last year which were supposed to lead to all kinds of economic growth due to reinvestment. Psych! It was either a massive snow job by Moore on behalf of corporations or it was utter stupidity about the stickiness of corporate profits (they go into shareholders' pockets, not reinvestment into workers or equipment).
If we ignore the red flags waving about Moore — including a $75,000 tax lien for 2014 income — the ridiculousness of the tax cuts points to Moore's unsuitability for the Fed Reserve. He's a complete hack who offers little more than a front to which the GOP can point to legitimize their ransacking the country.
Call your senators: No on Moore for Federal Reserve.
~ 1 ~
This sums up the problem:
A senior administration official with direct knowledge of the meeting described Trump's stance: "He doesn't want another single dollar going to the island."
Puerto Rico is still in very bad shape 19 months after Hurricane Maria devastated the island. I can't begin to do the scale of the additional problems inflicted on Puerto Ricans by the horrible management of financial aid. Please read this piece at the Washington Post for a better take on how bad things are:
Puerto Rico faces food-stamp crisis as Trump privately vents about federal aid to Hurricane Maria-battered island
The Bigot-in-Chief continues his deadly vendetta against Puerto Rican Americans still badly affected by Hurricane Maria's devastation. He doesn't want to send them any additional aid for reasons which are opaque to the rest of the country but are readily guessed at based on his past behavior.
— He couldn't bother to do adequate pre-hurricane preparation; he sat on his goddamn fat ass and bitched about NFL players taking a knee rather than get off his ass and make sure Puerto Rico was prepared. We know he had ample time and instead he was either malignant in his duties or incompetent, take your pick.
— He had to be shamed by Hillary Clinton into dispatching the Navy's hospital ship. The ship did not treat as many patients as it should have nor did it stay long enough. At least one entire ICU ward on the island died because medical attention didn't get to the most obviously needy places fast enough.
— Under his watch management of disaster recovery services was totally botched, from water bottles sitting on the tarmac undelivered to electrical service contracts let to what appears were profiteering outfits unprepared to deal with the scale of the problems. So much money was wasted because of this gross incompetence.
— Too little attention was given to Puerto Rico's businesses as critical national infrastructure. The entire country faced medical supplies shortages because manufacturers in PR were the only sources in the U.S. and they were ignored rather than treated as essential.
Three thousand Americans died after the hurricane; most of them died because of the fucked up and opaque personal agenda Trump has against Puerto Rico. More people may have been affected here on the mainland but I'll bet there's no way to record the impact.
Me, for example — I had to manipulate the schedule for major surgery back in early 2018 because the hospitals here in Michigan were reporting tight supplies of IV equipment made in Puerto Rico. Thank goodness it worked out, that I didn't have another episode requiring transfusions and days of IVs. But I couldn't help think of patients elsewhere across the country who were negatively impacted; there were reports of reusing disinfected IV equipment because supplies had run out.
Trump thinks Puerto Rico has received too much money already. I suspect Trump's real issues are:
1) He has a personal bias against Puerto Rico because a Trump-branded golf course there failed in 2015;
2) He simply hates brown and non-English speaking people — just look at how he responds to situations where persons of color need help versus whites;
3) He doesn't see Puerto Rico as part of the U.S.
American persons of color are highly aware of the treatment of Puerto Rico. How the White House and Congress respond to Puerto Rico shapes their opinion, and failure to do right by Puerto Ricans can affect these voters' attitudes going into 2020.
But Puerto Ricans don't have a senator, one might say. True — but it's estimated 6% of the population left the island after the hurricane and more may still leave. They've been moving to Illinois, Texas, Louisiana, Florida, Georgia, Kentucky, and Wisconsin because it's cheaper to live in these states than it is now in Puerto Rico. What a pity for GOP senators in those states up for re-election in 2020 who continue to vote against aid for Puerto Rican recovery — they'll have more Democratic voters to contend with at the polls.
Call your senators — tell them to ensure Puerto Rico has more financial assistance for post-hurricane recovery. We owe it to our fellow Americans just as we would if they were in North Carolina, Florida, Texas, or California after a major disaster. We owe them for the failure to provide equal protection under the law before, during, and after the hurricane resulting in nearly as many Americans' deaths as 9/11.
~ 0 ~
Lock and load, people, this ain't no disco. Roll out to the phones. When you're done you can use this as an open thread.
P.S. For those of you who aren't on broadband or have challenges making calls, try sending a fax to your members of Congress. There are sites on line which offer free faxes to Congress; my personal favorite is FaxZero.com as they have the numbers for each member already listed. Just type up a short note — be sure to included your real name and address so they can verify your residency in their district/state — then follow the instructions at the site. I keep a blank letterhead template with address header for each of my members of Congress just for this purpose. All I have to do is fill in the body and send. I have a nice copy in my records of what I sent and when. But do keep in mind these fax services will send an email immediately after you press Send to validate your email address. Check the link the fax service emails before confirming.
https://www.emptywheel.net/wp-content/uploads/2017/11/TelephoneCall_QuinoAl-Unsplash_mod3.jpg
1000
1500
Rayne
https://www.emptywheel.net/wp-content/uploads/2016/07/Logo-Web.png
Rayne
2019-04-01 11:27:11
2019-04-01 16:04:41
Three Things: This Ain't No Fooling Around