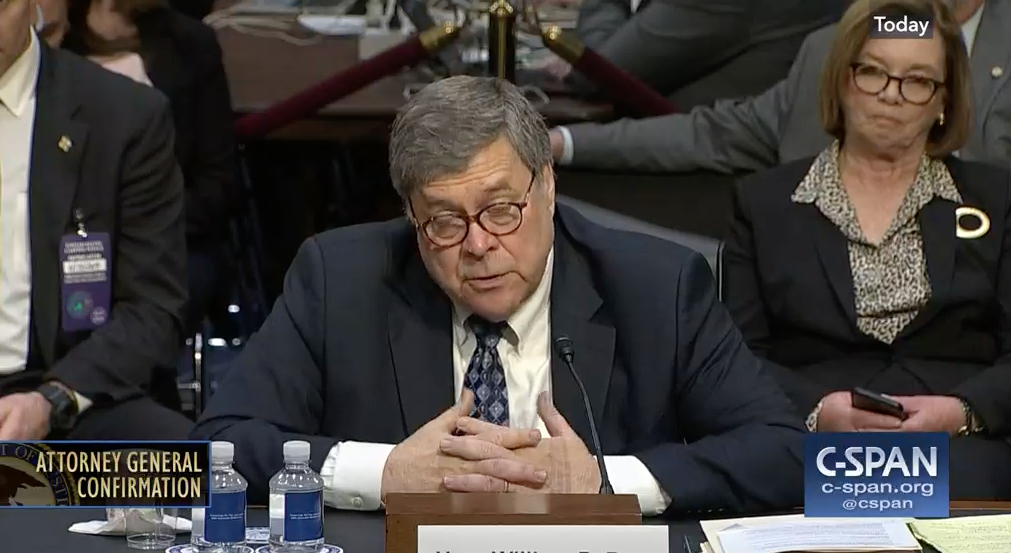 As part of DOJ's extensive efforts to obstruct any investigation into Trump's role in the Ukrainian conspiracy, they have made narrow denials that Bill Barr had an active role in the investigation in the wake of the July 25 call, while admitting that three Ukrainians volunteered information to John Durham.
"A Department of Justice team led by U.S. Attorney John Durham is separately exploring the extent to which a number of countries, including Ukraine, played a role in the counterintelligence investigation directed at the Trump campaign during the 2016 election," DOJ spokeswoman Kerri Kupec said Wednesday. "While the Attorney General has yet to contact Ukraine in connection with this investigation, certain Ukrainians who are not members of the government have volunteered information to Mr. Durham, which he is evaluating."
DOJ made that statement on September 25. Yet no reporter has yet obtained the names of the three Ukrainians who offered information to John Durham.
There's a possible clue in the Impeachment Report released by HPSCI today. It describes three Ukrainians — Yuriy Lutsenko, Viktor Shokin, and Konstantin Kulyk — retaining Victoria Toensing back in April.
Beginning in mid-April, Ms. Toensing signed retainer agreements between diGenova & Toensing LLP and Mr. Lutsenko, Mr. Kulyk, and Mr. Shokin—all of whom feature in Mr. Solomon's opinion pieces.81 In these retainer agreements, the firm agreed to represent Mr. Lutsenko and Mr. Kulyk in meetings with U.S. officials regarding alleged "evidence" of Ukrainian interference in the 2016 U.S. elections, and to represent Mr. Shokin "for the purpose of collecting evidence regarding his March 2016 firing as Prosecutor General of Ukraine and the role of Vice President Biden in such firing, and presenting such evidence to U.S. and foreign authorities."82 On July 25, President Trump would personally press President Zelensky to investigate these very same matters.
While Kulyk is (or was) technically still part of the Ukrainian government at this time — he is reportedly being fired in Volodymyr Zelensky's efforts to clean up Ukraine's prosecutors office — Rudy always cites three people to support his conspiracy theories about Ukraine.
If these three men already have shared information with Durham, it would be proof that the investigation is about collecting disinformation, not evidence.
Which is probably part of the reason Barr is claiming to doubt the outcome of the IG investigation. Because without any predicate for an investigation into the origin of the investigation into Trump, it becomes clear that it's nothing but the use of DOJ resources to further a conspiracy to help Donald Trump get reelected.
https://www.emptywheel.net/wp-content/uploads/2019/03/Screen-Shot-2019-03-26-at-2.35.58-PM.png
553
1011
emptywheel
https://www.emptywheel.net/wp-content/uploads/2016/07/Logo-Web.png
emptywheel
2019-12-03 15:57:29
2019-12-03 17:25:52
Are Kulyk, Lutsenko, and Shokin the Three Ukrainians that Show Bill Barr Is Part of the Conspiracy?