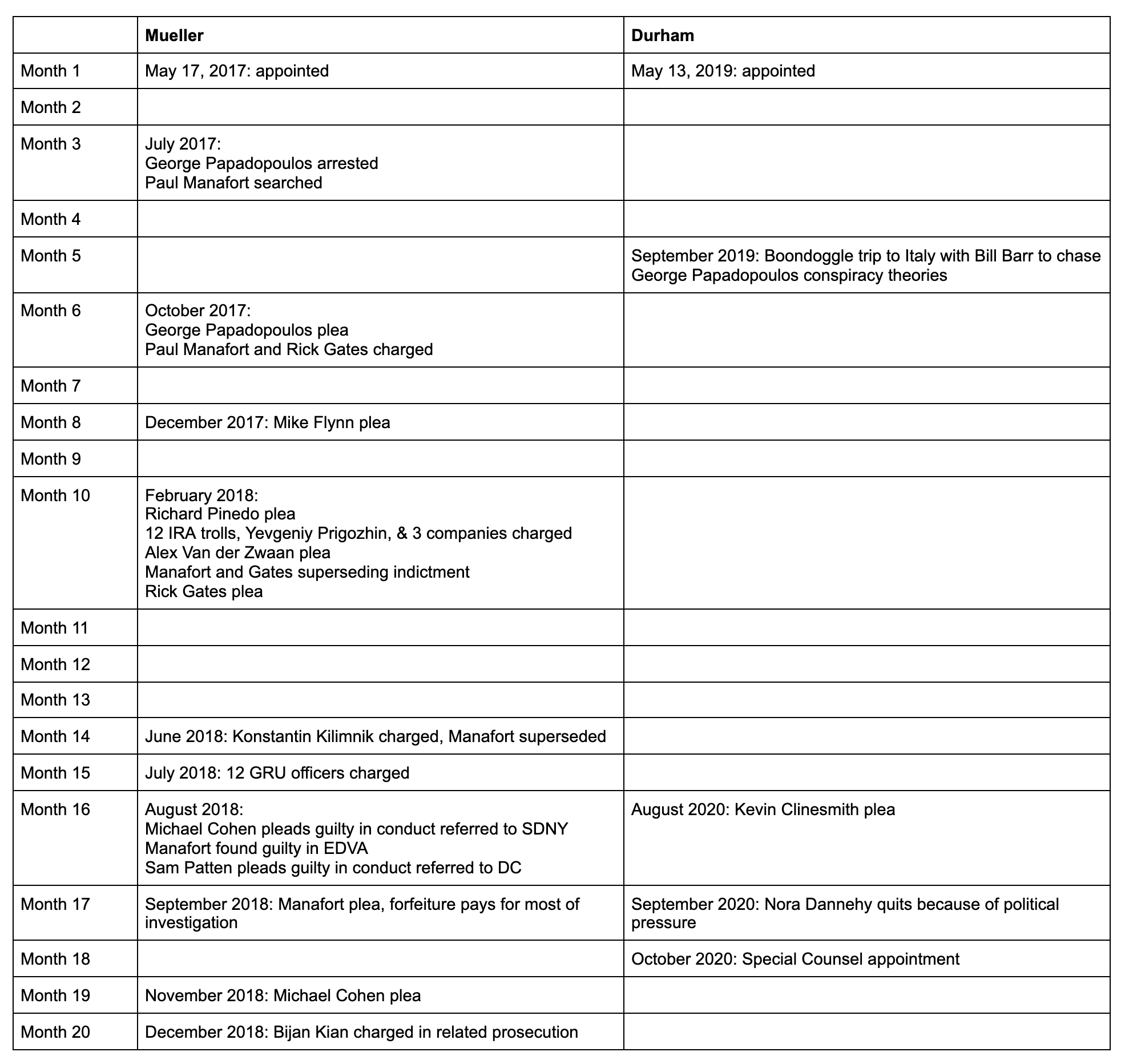 Because Jonathan Turley and John Cornyn are being stupid on the Internet, I did a Twitter thread comparing the relative output of the Mueller and Durham investigations in their first 18 months. Actually, Durham has been investigating the Russian investigation for 20 months already.
So I did a comparison of the Mueller and Durham investigations over their first 20 months. Here's what that comparison looks like.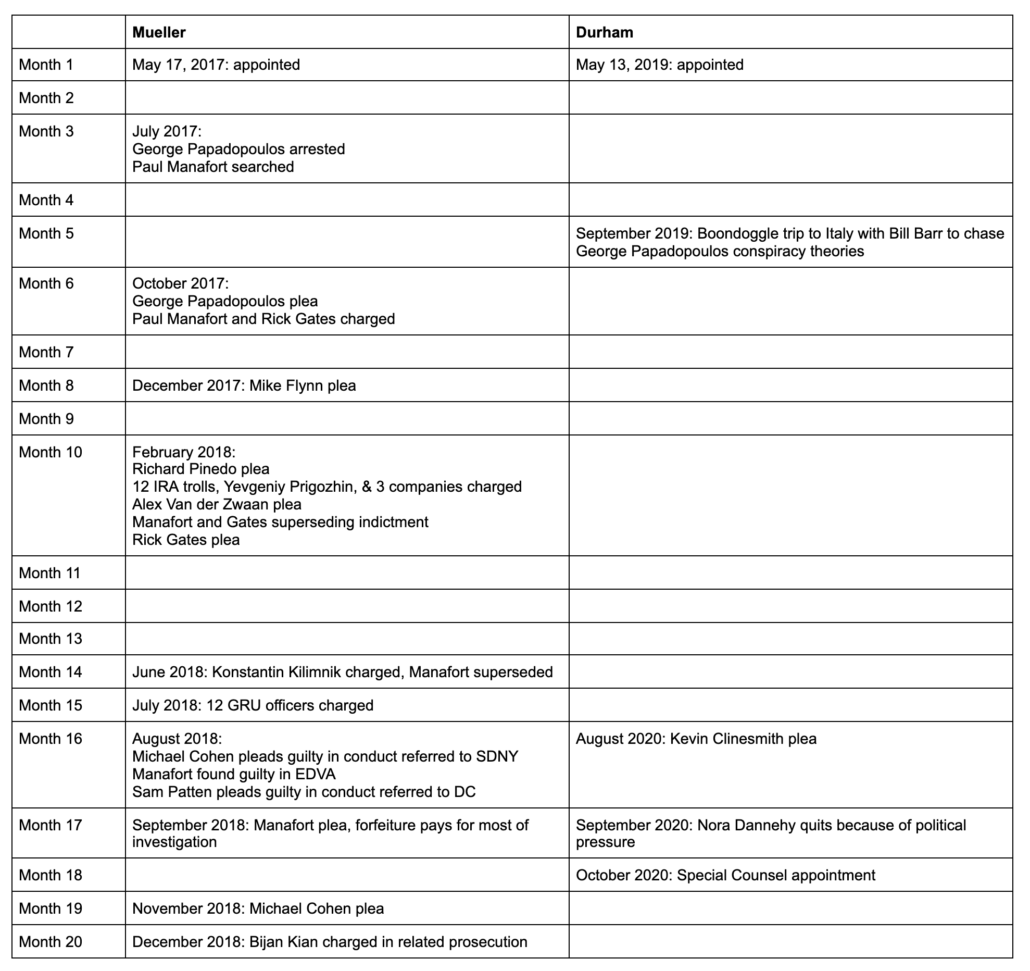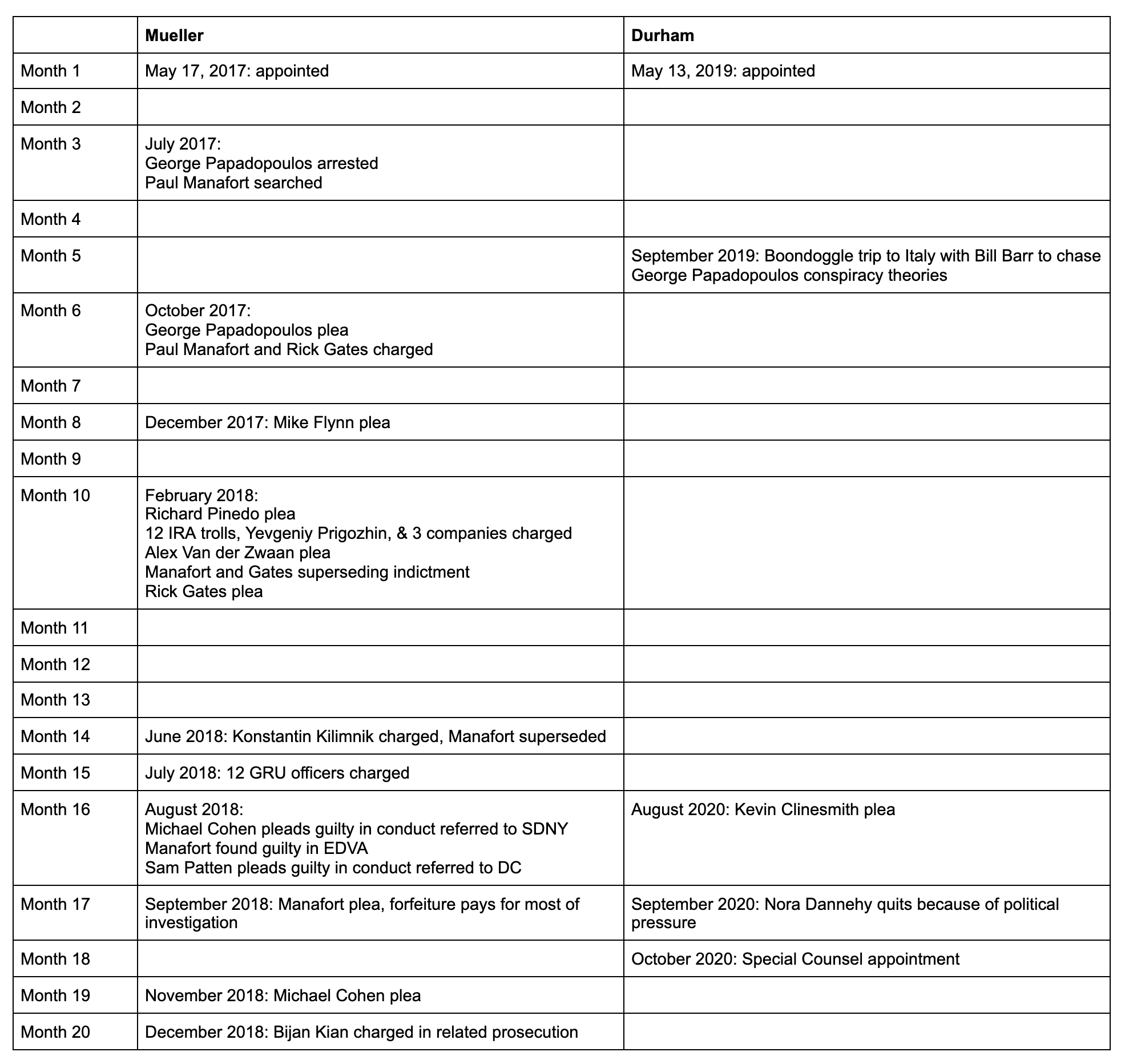 So, in 20 months, Durham went on a boondoggle trip to Italy with Bill Barr to chase conspiracy theories, charged one person, and had his top investigator quit due to political pressure.
In the Mueller investigation's first 20 months, his prosecutors had charged 33 people and 3 corporations (just Roger Stone was charged after that) and, with Manafort's forfeiture, paid for much of their investigation.
Update: I've corrected the Manafort forfeiture claim. While I haven't checked precisely how much the US Treasury pocketed by selling Manafort's properties, I think the declining value of Trump Tower condos means that Manafort's forfeiture didn't quite pay for the entire investigation. I've also corrected in which month Manafort was found guilty in EDVA.
Update: In response to the Durham appointment, American Oversight reposted the travel records from the Italy boondoggle, which was actually in September, not October (Barr also made a trip to Italy in August 2019 for the same stated purpose, so I wonder if there were two boondoggles). I've corrected the timeline accordingly.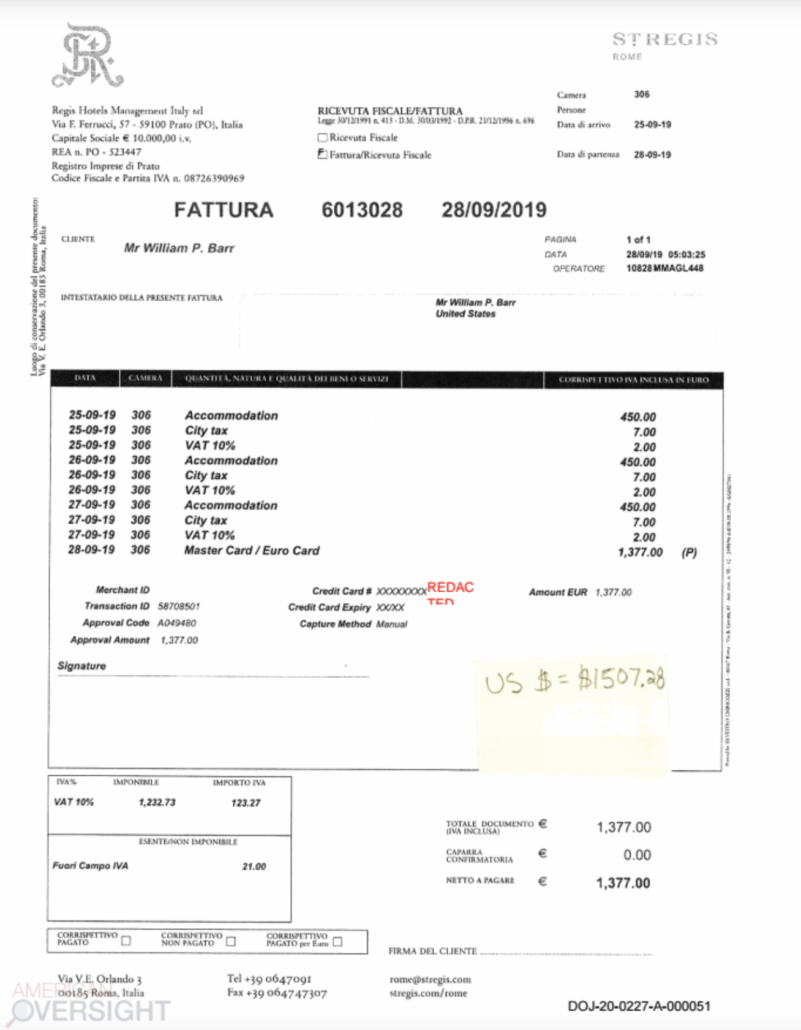 https://www.emptywheel.net/wp-content/uploads/2020/12/Screen-Shot-2020-12-07-at-4.34.28-PM.png
1864
1978
emptywheel
https://www.emptywheel.net/wp-content/uploads/2016/07/Logo-Web.png
emptywheel
2020-12-06 09:40:44
2020-12-07 11:39:20
20 Months: A Comparison of the Mueller and Durham Investigations