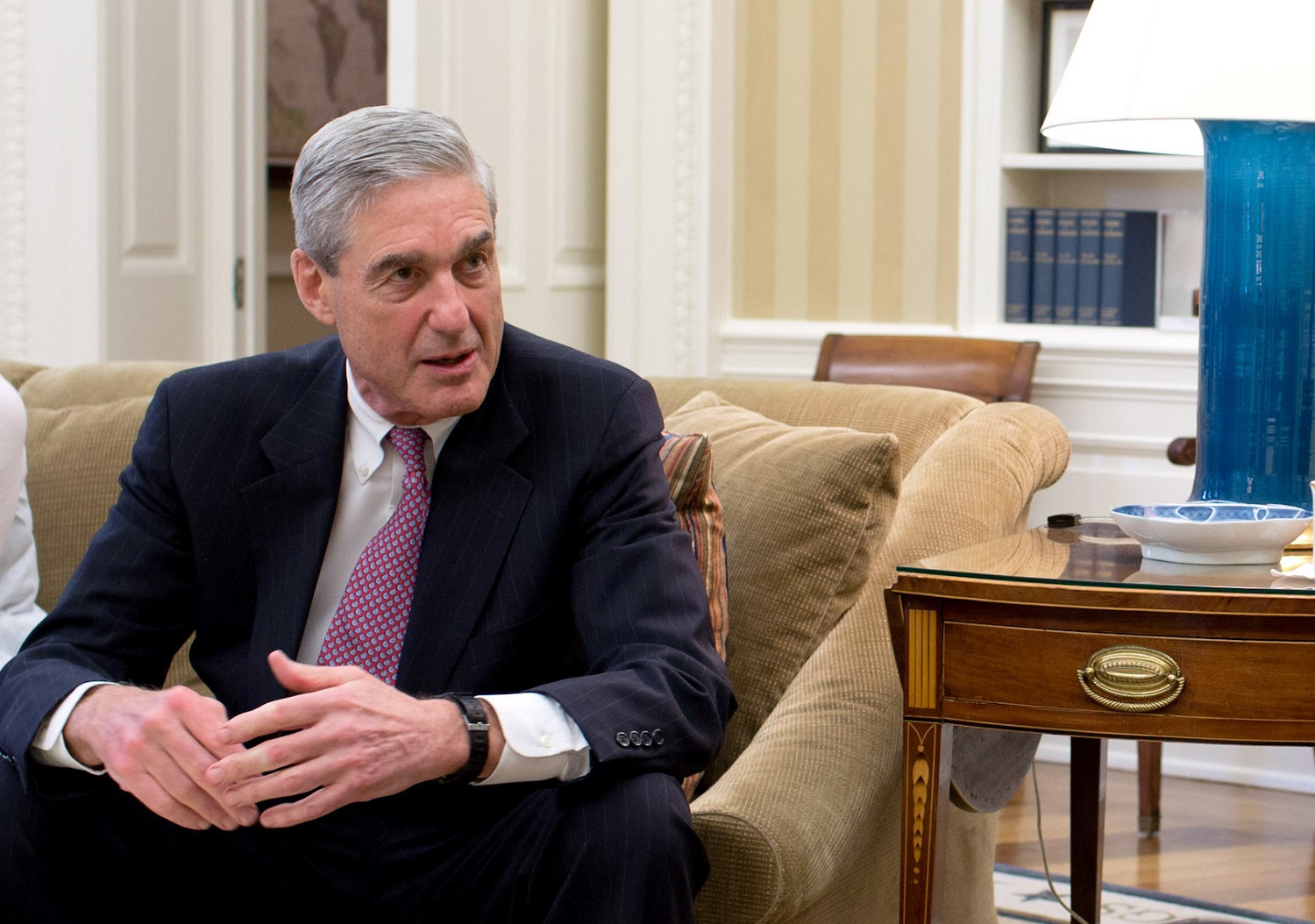 July 2, 2014
[link]
DMP International
Manafort strategist Gates structure
Party of Regions region
Cyprus
b7A
Someone he met with (Kluyev)

Lyovochkin

Business deal (Pericles?)

Kilimnik
January 29, 2018
[link]
Weissmann and Andres
Gates taxes
Oligarchs as paymasters
DMP pay directly
Manafort taxes
Gates aware Manafort not claiming everything
Corey Lewandowski
Tension rises after Cruz drops out
Claims that CL spent an exorbitant amount on bling
Gates doesn't know whether firing about overpayments
b7A allegations about Lewandowski
Rick Dearborn
Running DC ops
Gates marginalized during transition bc of Dearborn
Dearborn and platform
Manafort's resignation
Gates liaison to RNC
Gates believed Manafort should have fought media
Projects Manafort had started, data dump, taken over by Bannon (NSC, NEAC, Evangelicals and labor)
Flynn and McFarland
Gates and Flynn traveled together
Walid Phares
Phares brought on by Dearbon
Loan Fraud
Funds from Cyrpus
Citizens Bank 29
Tabs
Manafort never asked Gates to doctor doc
Cypriot accounts
DMP entities
Gates location
Richmond
Gates had apartment in DC but worked in NY and LA w/Barrack
Falsified P&Ls
Accrual
Tabs [emails from trial]
Kilimnik
Met in 2007, IRI
Worked for Russian intelligence
Worked out of DMP offices
Unfettered access to Yanu
Gates believed KK met Deripaska thru Manafort
Two meetings in 2016
False claim that last time Gates spoke to KK was May 2016
Gates believed last meeting was 2009
Trump Campaign
Outreach to foreign
June 9 meeting, family meeting
Gates didn't know if Deripaska attended UNGA in September 2016 bc no visa
b7A
Lewandowski
Yanukovich and KK and Deripaska
OB
August meeting (confusion about May and August)
January 30, 2018
[link]
Weissmann and Andres
August 2 meeting
Sources of Oppo research
Flynn, data consultant in Houston
Don Jr and Clinton Foundation after June 9 meeting
Clovis said he had lead on missing emails
Claimed Stone never spoke about WikiLeaks to Gates, also Guccifer
Campaign Financing
No foreign contributions
Trump low dollar donations and self-finance
Inauguration
Claimed not to know KK went to Inauguration
Rybolovlev seeking inauguration tickets (b7A)
Redacted (foreign support)
Financial support
Cambridge Analytica
Bank Fraud
377 Union
Cyprus and buying real estate in cash
Private equity people with email accounts
Genesis Capital
Howard Street
Sending Citizens false information on Howard Street
B7A
The true details of the Ukraine offer
More details about KK and Deripaska
Rybolovlev seeking inauguration tickets
Manafort's funding
January 31, 2018
[link]
WEissmann and Andres
Foreign entities
Actinet trading Limited
KK facilitate payments
Bletilla Ventures
Global Highway
Lucicle Consultants

Gates suspected quid pro quo
Gates rarely at meetings with oligarchs

Marziola Holdings
Olivenia Trading
Peranova Holdings
Sergaon Holdings

Used to pay management on Pericles

Pompolo
St. Vincent and Grenadines

Diminishing confirmations

REdacted
Tax returns
2010
2011
2012
2013
2014
2013 amended
Communication methods
Email accounts, anti-crisis project
Communication with KK during campaign
Deleted documents
Gates claims he didn't delete anything
Long b7A
Gates says he may have deleted stuff
Project Hapsburg
Pitch Yanu
Group of senior Europeans (b7A)
b7A
KK facilitate payments
Payments from oligarchs
Gates at microtargeting meeting with oligarchs
Seragon used to pay management on Pericles deal
Confirmations from Manafort on St Vincent accounts
Communication methods: email accounts, Hushmail
Threema and Viber from KK
WhatsApp
Bat PHones
Gates deletes documents
Hapsburg VIPs
February 1, 2018
[link]
Weissmann and Andres
US Consultants Program Background
EFCMU [lots of newly unsealed pertaining to Podesta and Mercury]
Congressman Dana Rohrabacher
The FARA Unit
DMP FARA Obligation
The Skadden Report
Think Tanks
The Association Agreement
Other
b7A
Azarov and Kluiev
February 2, 2018
[link]
Weissmann and Andres
FARA
Indirect involvement in Podesta and Mercury triggers FARA
Rohrabacher
Redacted b7A (possibly 2)
The Trump Campaign
Trying to get hired as early as January
Getting hired would be good for business, followed by b7A
April outreach about the campaign, getting whole
Gates assumes Black Caviar is Akmetov (Manafort says Yanu)
Post Manafort resignation
b7A, Manafort's efforts to stay in touch
Manafort in touch with Parscale and Dearborn
2017
How Manafort stayed in touch
Gates didn't know any resolution to Deripaska lawsuit
Dates: Where Gates was in early 2016 and October 2016
b7A
Redacted after Rohrabacher
Getting hired would be good for business
Getting whole and Deripaska
Manafort never told Gates what he was offering Deripaska
The quid pro quo came up at the May meeting, probably
Black Caviar
Post-resignation, how Manafort stayed in touch and what Gates talked to him about
Whom Manafort reached out through
Gates not know where Manfort was traveling (besides Cuba)
February 7, 2018
[link]
Weissmann, Andres, Rhee, Zelinsky
April 27 foreign policy speech
Arose out of convo bt Kushner, Miller, and Manafort
How the hotel was booked
Who was backstage
Whether someone besides campaign was backstage
Speech content
Miller drafts, Gates reviews
Simes gets advance copy
Simes forwarded Russian talking points to Kushner
Manafort and Simes may have known each other
Simes floats the Clinton Foundation dirt to Jared
Gates claims to have contemporaneous memory of June 9 meeting
Sam Clovis
Yanukovych
Other
Polling data
Description of the mix of polls, including CA
b7A
Why Manafort started leveraging Trump in April
February 9, 2018
[link]
Weissmann and Andres
Rohrabacher
Energy Today
Redacting lobbying
Navitas LLC
FARA
Payment with Stock
Redacted
ID Watchdog
February 12, 2018
[link]
Weissmann and Andres
Other Crimes
Insider trading
Investment fraud (redacted)
Bank fraud
Bribery
Lack of candor under oath

Winding up agreement about how bank accounts in Cyprus held
FBI interview 2014
Skadden report

Campaign fraud

Vendor payments from campaign (Red Curve)

Obstruction of Justice

Mueller
FARA (b7A in context with FARA reports, regarding AP questions)
Skadden

Other
Kilimnik
August 2
Clever plan to defeat Hillary
Sam Pataten
Manafort and policy
Barrack and Policy (b7A)
Roger Stone
How they met in 1995
Stone's relationship with Trump
What Stone advised campaign on (including targeting states)
Hacking
Focus on DCCC files
Stone tried to hire someone in SC for social media
Redacted (Pericles?) Pericles' relationship to DMP b7A
Foreign money to campaign
Uncoordinated rallies and media campaigns
Other, including Gates' knowledge of Comey and Flynn firing
b7A
Local officials and bribery in Ukraine
Coordinating story about FARA
August 2, when Gates arrived
August 2, where Gates stayed that night
Yanukovych X2
Kilimnik RU intelligence
Barrack and Policy
How Gates met Stone
Pericles' relationship with DMP
February 22, 2018
[link]
Weissmann
A discussion of post-plea ramifications
b7A: Speaking to someone on February 20, 2018
February 27, 2018
[link]
Weissmann, Andres, Richardson
Communications accounts
Email

Manafort communicating with [Kilimnik] separately (b7A)

Telephone
Applications (some b7A)
Pre/Post plea
Who Gates communicated with in the two weeks prior (b7A)
Gates' conversations about how Nunes memo and IG Report would help him fight
Konik Madison (where he was working)
Legal Fees (Gates paying his own)
IDW
Akhmetov [redacted]
Redacted (b7A)
Akhmetov owned US Coal
United Kingdom
Several periods when he lived in London, including when he worked on Pericles deal
Foreign Campaign Contributions
Memo permitting foreign contributions if they went to policy (b7A)
Manafort criminal activity
Donation to McCain's campaign
Troll farms
b7A
OpSec, probably tied to Kilimnik, who he communicated with prior to his plea
Someone's exorbitant legal fees
Akhmetov
Pericles and London
Foreign donations to 501c4
Donation to McCain from LOAV
February 28, 2018
[link]
Weismann and Andres
ID Watchdog
McCain campaign (LOAV laundering a donation from Deripaska)
Submarine deal
Energy Today
[Redacted] Gates Plea
Cyprus Accounts
FBAR
US Vendors and Real Estate
KWC (Manafort's accountants)
February 28, 2018
[link]
Weissman and Andres
Bank Contacts
Campaign
Payments from someone (possibly Russian); formerly b7A
Who Manafort was still speaking to in December 2016
Who Gates was speaking to
b7A
Who Manafort was speaking to
March 1, 2018
[link]
Weissmann and Andres
August 2016 and Havana Club
Lying to Ken Vogel
Whether he had received calls about the meeting (b7A)
Kilimnik's claims to the WaPo
DNC Hack/Roger Stone
Gates accompanied Manafort to meeting with Stone
"Something big is going to happen that we can use"
Stone told Gates days before the Podesta drop that, "Podesta is going to be taken down"
Genesis of Seth Rich story (Stone spoke to both Bannon and Cohen)
Fears of RNC hack
Departure of Manafort
June 9 meeting
Manafort warned against the June 9 meeting
Manafort wasn't sure he attended
b7A
Whether he had calls abt the Havana meeting
KK's claims to WaPo
Manafort told the campaign something about an RNC hack
March 12, 2018
[link]
Andres — recorded as "on or around," and not entered until July
Personal Background
Gates and Manafort's background
Work in Ukraine
When he was there
What they did which years
How the Lyov money came in
Manafort entities
Pericles (b7A)
2014 lawsuit came as a total surprise
Vendor payments
Cyprus
Manafort's accountants
Akhmetov work
Deripaska
Manafort's effort to get Deripaska a visa
Deripaska wanting to get in US aluminum business
DMP and Manafort Associates (all redacted, one b7A)
b7A
1¶ of personal backgroun
A description of someone who socialized with Manafort
How the money from Lyovochkin came in
Something abt the political accounts in Cyrpus
March 16, 2018
[link]
Andres
Overseas travel
Ukraine
Jared Kushner
Kushner's relationship with Manafort sours
Barrack told Gates Kushner had fucked over business partners
Trump told K Christie would never work in Admin
Deripaska's visa (b7A)
b7A
Deripaska, Pericles, Lyov
March 18, 2018
[link]
Weissmann and Andres
Pericles
Ukraine
After November 2016 Election
Talking points on Manafort and Gates' work in Ukraine
Broidy
b7A
Pericles, Ukraine, Intervening for Broidy
March 20, 2018
[link]
Weissmann and Ahmad
Mostly b7A about fundraising for the campaign
March 21, 2018
[link]
Rhee, Weissmann
Redacted (b7A)
Redacted (b7A)
Corsi (one b7A about meeting Trump)
Cambridge Analytica (two b7A)
Lewandowski (all b7A)
Flynn (mostly b7A)
Stone projects (b7A)
March 28, 2018
[link]
Weissmann, Andres
DMP details and doc review
April 10, 2018
[link]
Andres, Rhee, Weissmann, Zelinsky
Jerome Corsi
Meeting purportedly something about Hillary's emails (may be redacted in more recent release)
Roger Stone's role in the campaign
Stone got more involved in April 2016
Manafort told Gates Stone was on the hunt before June 14
Stone said he had info directly from Assange
Stone trying to talk to Kushner abt Crowdstrike report
b7A
Convo on or about June 15 where Stone said he had contact with Guccifer 2 (conflicts with earlier comment)
Family meeting on June 20, Stone did not come up (that's when Lewandowski was fired)
Manafort and Stone have lunch on June 23 (check schedule for Flynn call that same day)
Stone told Manafort abt Podesta day before time the barrel comment
Campaign response to hacked emails
Attributes inside job to Seth Rich
Interest ratchet up on April May time frame
Gates describes euphoria in response to June 12 announcement, not July 22
Speak to Hannity often
b7A:
Stone talking to Kushner about Crowdstrike report
April 11, 2018
[link]
Andrew Weissmann, Greg Andres, Aaron Zelinsky [Not Rhee]
Roger Stone talking Hillary's emails constantly
Assange has Hillary emails
Wait and see approach
No one took action
Stone said release would happen imminently and very soon
Stone and Bannon in contact daily
June 12, 2016 – July 22, 2016
Trump talking to Stone directly
Messaging strategy
Disagreement about where emails had come from
Messaging strategy, speaking to Kilimnik
July 22, 2016
Whether he had convos about how to use
"Gates initially stated Stone said there would be additional information coming, however, Gates later said he did not recall Stone saying there would be more during the conference call."
Late July – 8/19/16
Trump's are you listening ad lib (others say Stone)
August 2, 2016
Stone talked to Trump about more coming
August 2, 2016 – August 21, 2016
September 2016
October 4, 2016
October 7, 2016
Rest of October 2016
b7A:
Conversation about what campaign could plan for,
Trump talking to Stone directly,
Messaging strategy,
Whether Manafort asked Kilimnik to reach out, rest of October
April 11, 2018
[link]
Weissmann and Andres
Information about the investigation
b7A
Contacts (with those being investigated?)
April 17, 2018
Andres and Zelinsky
Ted Malloch
Oppo doc on Trump (b7A)
April 17, 2018
[link]
Serialized interview 445
April 17, 2018
[link]
Possibly outreach from Manafort
April 18, 2018
[link]
Goldstein and Andres
Gates' contact with Flynn and McFarland
Transition communications with Russia
b7A
Flynn and McFarland (originally b7B)
Meetings involving Kislyak (originally b7B)
Flynn's firing (originally b7B)
Trump's views on Russian investigation (originally b7B)
April 18, 2018
[link]
Andres
Apparently entire accounting trial prep
April 18, 2018
[link]
Andres
Michael Cohen
Cohen wanted Lewandowski fired
Redacted
Obama's call to Yanu
April 19, 2018
[link]
Andres
Investing vehicle b7A
Redacted privacy
Roger Stone privacy
April 19, 2018
Someone who got a meeting directly
Kushner and Greenblatt, Jewish community
b7A
Strategic messaging based on the dumps
Emails were campaign's October surprise
April 19, 2018
Weissmann
Manafort's Land Rover dealer
April 19, 2018
Weissmann
Trial prep
May 3, 2018
[link]
Andres
Accounts in St. Vincent (b7A)
Contract with Yanu through Lyov
May 3, 2018
[link]
Andres and Van Grack
Flynn among chief surrogates by spring 2016 (along with Rudy, Sessions, Kudlow)
No memory of June 30 Flynn meeting with Manafort
No memory of call on 6/23/16, no memory of social media discussion
Flynn had influence on Trump's thinking about foreign interference, someone else b7A would discuss it
Flynn advised Trump to hold off on responding about Russian emails
Someone with whom first interaction was during transition
Bill paid to Flynn company (Colt)?
b7A
Someone first met in transition
Possibly same person speaking up about foreign interference
May 3, 2018
[link]
Andres
Who DMP was really working for
b7A
Who has equity in DMP (possibly Kilimnik or another of the Ukrainians? Manafort wanted Gates to say the accounts were Manafort's)
Possibly related to Actinet in Cyprus
May 3, 2018
[link]
Trump hates Haley
Trump and McConnell hate each other
Pence has ties to Congress
Mnuchin and others looking for a tax dodge
May 3, 2018
[link]
What contacts he had had, including with Maggie H
Contact with Parscale about DNC lawsuit
May 24, 2018
[link]
Gates stayed at Manafort's house
Someone was on company healthcare
Proshenko
ECFMU
AP report in June/July 2016 (formerly b7A)
May 31, 2018
[link]
Andres
Who did some job
June 13, 2018
[link]
Andres
Whether he knew someone
Something odd about the way he appeared in the office
June 20, 2018
[link]
Andres
Gates didn't destroy ECFMU docs
Manafort warned Gates against Green
June 27, 2018
[link]
Andres
All redacted
July 5, 2018
[link]
ID people in picture
Manafort said they'd get help from Lyov
July 12, 2018
[link]
Andres
More about interviews with the NYT
August 18, 2018
[link]
Weissmann and Andres
Response to Gates saying he may have submitted a false expense report to PIC
He did not get along with a woman on PIC
Did not get involved in distribution'
b7A
Most everything about Gates' claims about PIC
September 11, 2018
[link]
2 SDNY and 1 NSD AUSA
Skadden Report background
Skadden report media strategy
Emails/Docs shown to Gates
Project Veritas strategy, Hawker
Aspirational that project would conclude Tymo was valid
Van Der Zwaan and. Hawker
Emails with Craig
Master Control Grid–Craig to media
Mercury
Whether Craig wanted to talk to NYT
September 27, 2018
[link]
Andres and Weissman
Black Caviar Email
It seems DOJ may not have believed Manafort's claim that caviar was a reference to Yanu, and not someone like Akhmetov or Deripaska
Yanu returning
Yanu not reaching out after he fled
Polling data
Reason why he sent polling data to Deripaska b6
"On multiple occasions GATES and MANAFORT woudl receive a poll and  MANAFORT would tell GATES to sent it to KILIMNIK based on the poll's content."
Trump presidential campaign
Mnuchin handled everything but direct mail
Middle EAst and Israel came up
It would have been unfathomable for Manafort to travel while on campaign and speed with which he went after surprised Gates.
b7A
Who gave Manafort caviar (earlier Gates had said it would be Akhmetov)
Source of largest payments
Whether Manafort would have traveled
What Manafort planned to do after election
September 27, 2018
[link]
Andres, 2 AUSAs (from SDNY?) and 1 NSD
Genesis of Manafort lobbying for Party of Regions
Need at least one EU citizen to be founder
Goal to counter issues EU had with Ukraine
Lobbying firms
Manafort's choice, Mercury obvious
Manafort told the people that the client was GoU
People always reported to Manafort
Docs
Podesta originally planning on filing FARA
b7A
redacted
Someone told Gates
One letter
October 9, 2018
[link]
Weissmann
No discussion of using a front for PsyGroup
October 10, 2018
[link]
Weissmann, UASA, and NSD Trial Attorney
Mercury call
Durbin Resolution
Skadden Arps
Docs
Financial backing of ECMFU b7A
October 10, 2018
[link]
James Mann, Nicole Lockhart, Ryan Ellersick
Work in Gabon
Trump Campaign
Inauguration
Post-Campaign
America First Policies
Romanian delegation
Trump and golf
1MDB
Redacted appointment and other appointments
FATA and Gates' trouble
Miscellaneous
Last spoke to
Viceroy Hotel
Encrypted apps
Something from someone close to Grassley's staff
References to Demers as puffery
More on Malaysia
Putting out headlines on Feinstein
October 25, 2018
[link]
Weissmann, Rhee, Zelinsky
June 12, 2016 to July 22, 2016
Stone made his comments at least two weeks before June 12
When emails didn't come, it was an example of Stone saying something that didn't happen (inconsistent with earlier claim that Stone had raised G2)
Trump frustrated Hillary's emails not found
Manafort would have Gates check in
Stone told Gates of drop before 7/22
Messaging strategy built in June July
Clinton trustworthy problems
Post July 22 WikiLeaks releases
Opportunity for deflection after comments about Ted Cruz's father
Gates, public indications Russia behind them
Congratulatory call between Manafort and Stone after 7/22
Laguardia call
Gates not sure whether pressure coming from the top
Around this time Bannon brought on to bolster Manafort
Defend Manafort by attacking Podesta
October 4
October 7
Stone had multiple avenues into campaign, including Bannon
Discussions about content of Podesta after drop
Redacted
Corsi's Podesta docs (Gates doesn't remember)
October 25, 2018
[link]
Weissmann, Mann, Lockart, unnamed, Ellersick
Inauguration
Other work for Trump (including VTB)
Miscellanous (including b7A)
October 25, 2018
[link]
Weissmann
DCI Group
Grassroots for Bush becomes DCI
Discussion of Manafort being hired there
Ukraine
Russia
Manafort's work for other countries
Manafort legal fees
Miscellaneous
Bannon set up a war room separate from the White House
b7a
People associated with DCI
Ukraine
Policy on Crimea
Manafort's work for other countries
Something that happened in late 2017
Someone Kushner had asked him to meet
October 29, 2018
[link]
Weissmann
Manafort's China Efforts
Telephone project
b7A
Tried to get Chinese nationals into inauguration
Ukraine work
b7A hiring in 2010
Gates never heard plans abt Eastern Ukraine
Kilimnik and Deripaska
Boyarkin and Deripaska
Spoke good English, lots of work for Deripaska
Miscellaneous: Pay t0 play with Clinton
b7A
Manafort's China efforts
DMP hiring in 2010
After Patten and Kilimnik
Kilimnik direct line to Deripaska
Boyarkin
October 29, 2018
[link]
Ahmad, Weissmann
At first no control over budget
Gates convinced Trump he couldn't self-finance any longer
Red Curve
Mid-June Manafort took over budget expenditures
Gates out of inner circle by the time of $10 million infusion
No evidence of kickbacks (b7A)
Meeting with Cambridge Analytica in NY
Cruz liked psychographics not the comms
Big donor to the campaign
Gates would review Trump's call logs, but after Conway took over people had to call Melania
b7A
Kickbacks
Cambridge Analytica data
CA claimed to be US-based, Gates figured out it was UK,
November 7, 2018
[link]
Rhee, Weissmann, Andres (Gates' lawyer not present)
Friends and Family list for Inauguraiton
November 7, 2018
[link]
Andres and Weissmann
Lewandowski's PAC (formerly b7A)
Redacted, b7A
Redacted, someone with offices in NY and ties to POR
Campaign's knowledge of Manfort's Ukraine work
Manafort claimed he told Trump
Trump needing all details as it broke
Misc, fundraiser
Creation of vehicle to protect Trump's delegates (527, worked on with Stone, pitched to Trump), b7A
Kilimnik in May
Boy, direct tie with Putin
b7A
March 30 email b7A
b7A
527 to protect Trump's delegates
Boyko direct to Putin
May meeting
March 30 email
November 11, 2018
[link]
Weissmann
Money laundering scheme
Viber message about Manafort attending inauguration events
Manafort continued to work through Kushner
February 15, 2019
[link]
Andres, Rhee, Weissmann
Polling data sent to Kilimnik
Meeting with Kilimnik
Gates didn't know if Manafort sent data to Deripaska
b7A: WhatsApp sharing, A memo, data on cities
February 22, 2019
[link]
Andres, Weissmann, Green not present
Whether Gates had discussions about the reporting on the Kilimnik violation
Claims Green was mistaken for whatever reason he set up the meeting
https://www.emptywheel.net/wp-content/uploads/2018/02/RobertMueller_PeteSouza_2012_Wikimedia.jpg
1054
1500
emptywheel
https://www.emptywheel.net/wp-content/uploads/2016/07/Logo-Web.png
emptywheel
2021-09-05 14:37:13
2021-09-09 11:23:02
Rick Gates' Interviews