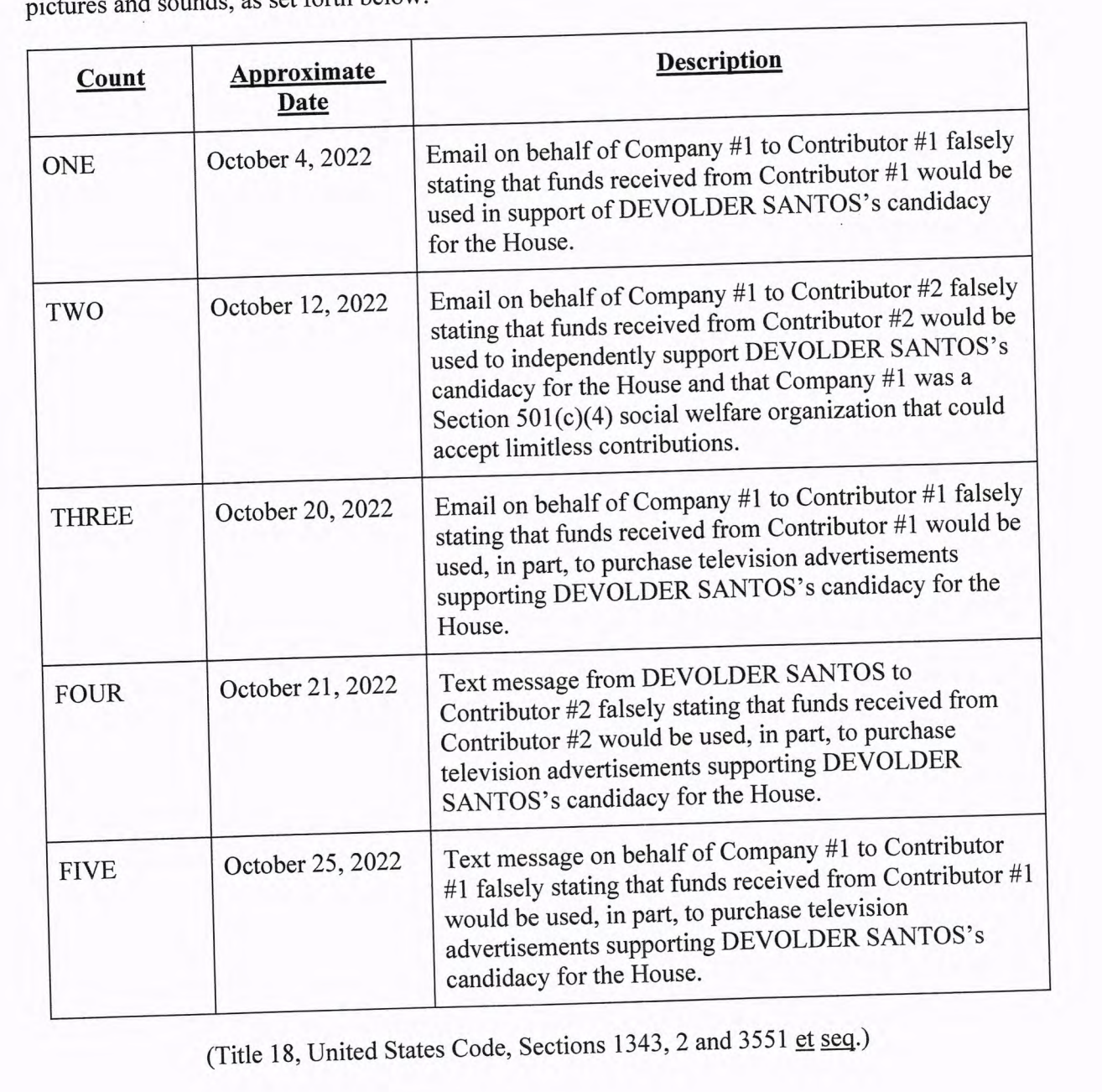 DOJ has released the indictment against George Santos.
The charges are:
1-5: Fraudulent political contribution scheme
6-8: Money laundering of false donations
9: Theft of public money
10-11: Wire fraud tied to unemployment payments
12-13: False statements in Congressional disclosure report
The most interesting charges are 1-5: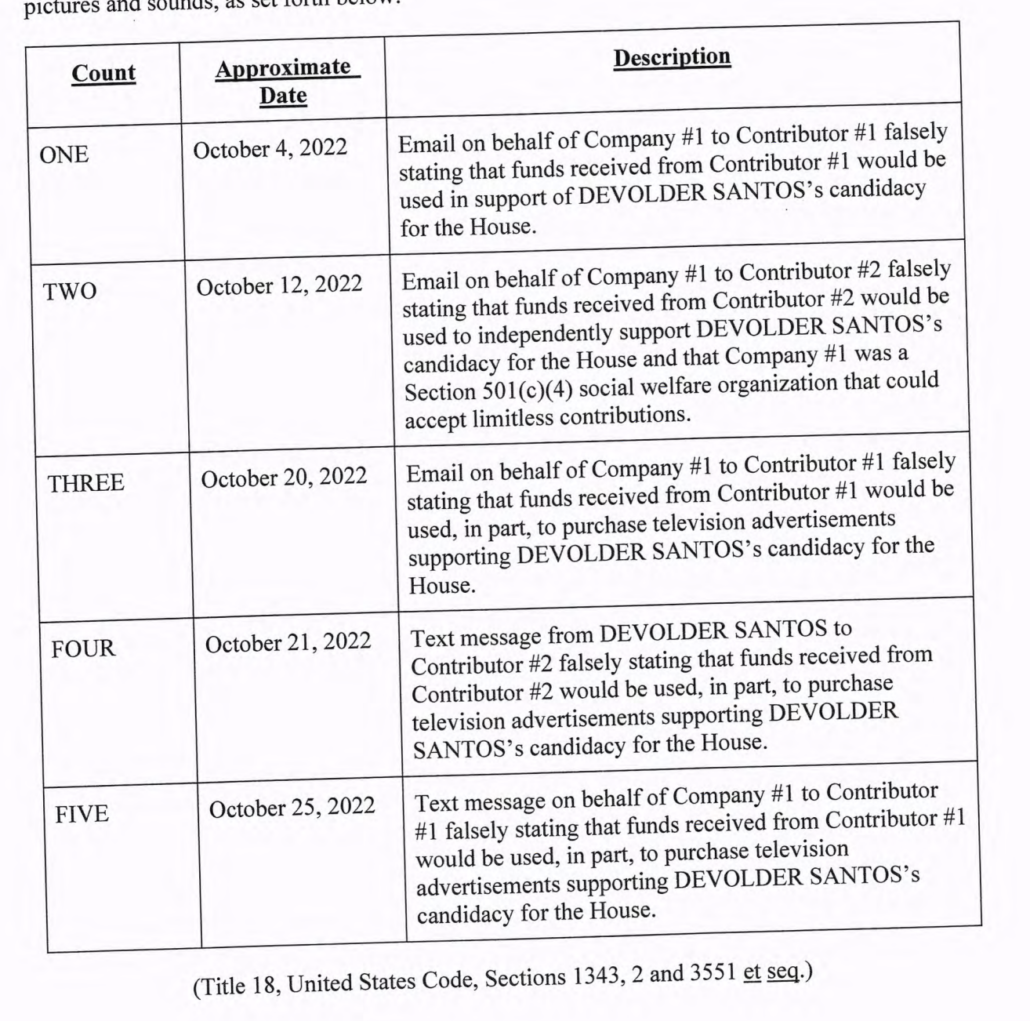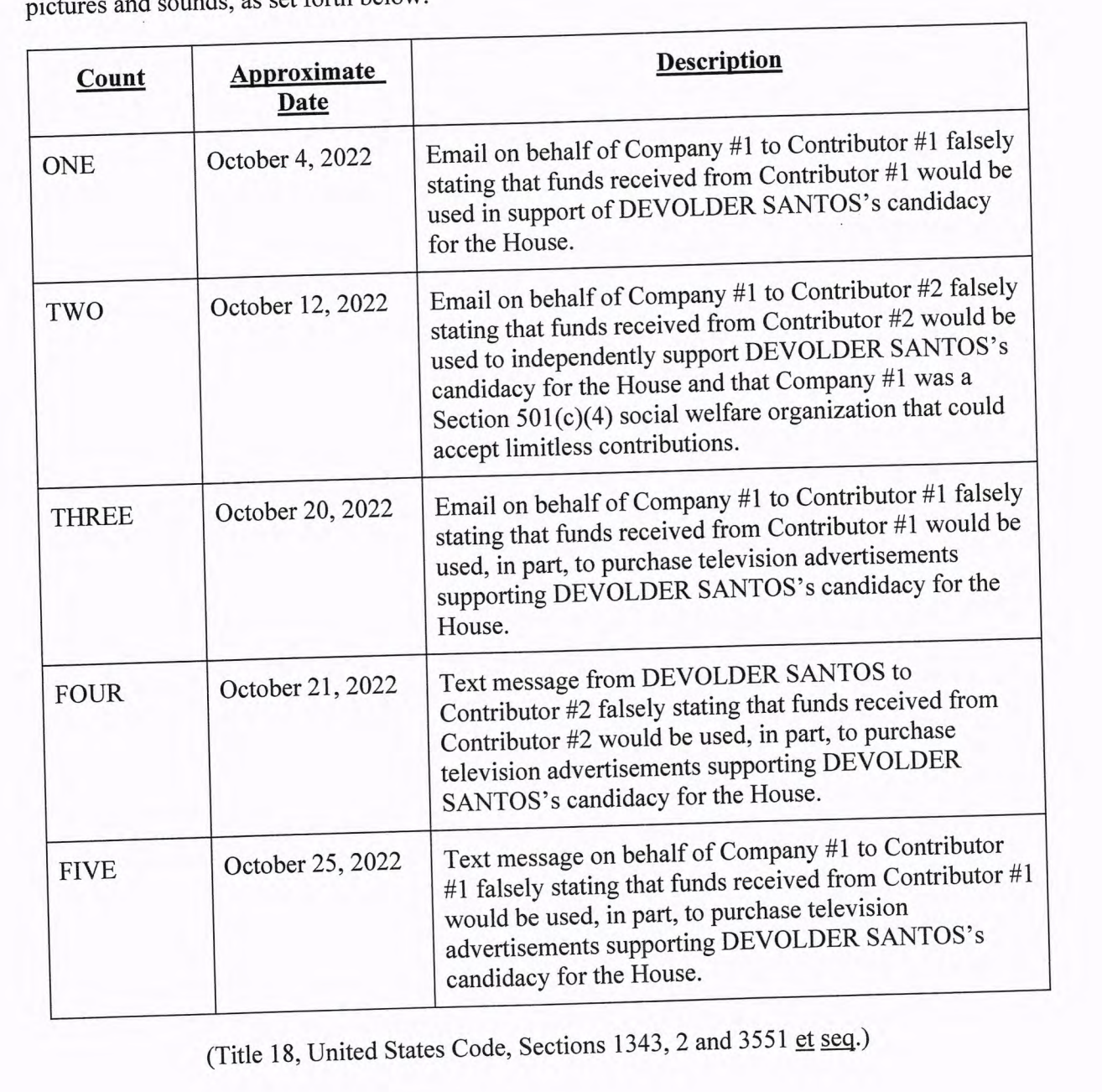 Effectively, DOJ accuses Santos of telling two donors their money would support his candidacy when instead he was pocketing the money.
This is the same theory behind the Build the Wall fraud, where Bannon et al raised money promising to build a wall and instead spent it on their own personal expenses. Bannon et al were charged with conspiracy to violate 18 USC 1343, whereas Santos was charged with 1343 himself. And Santos was charged on a different money laundering statute (18 USC 1957(a) and (b) versus 1956). But the theory is the same.
The scam — directing political donations to a private company — is the same scam that Daily Beast recently reported Herschel Walker to have engaged in.
More interesting, though, given the speed with which some Republicans have denounced Santos, this is close to the same theory behind the financial part of the investigation into Trump. He is suspected of soliciting funds for use on voter security and instead spent it on his legal fees and other expenses.
There's at least one obvious difference though: Santos falsely claimed that "Company #1" was a 501(c)(4). It was no such thing. There's no reason to doubt that Trump's PACs are what they say they are.
But for that significant difference, a bunch of Republicans are condemning the same kind of solicitation fraud for which Trump is currently being investigated.
https://www.emptywheel.net/wp-content/uploads/2023/05/Screen-Shot-2023-05-10-at-2.23.07-PM.png
1302
1314
emptywheel
https://www.emptywheel.net/wp-content/uploads/2016/07/Logo-Web.png
emptywheel
2023-05-10 09:49:02
2023-05-10 10:01:54
Some of George Santos' Alleged Crimes Resemble Trump's Suspected Crimes