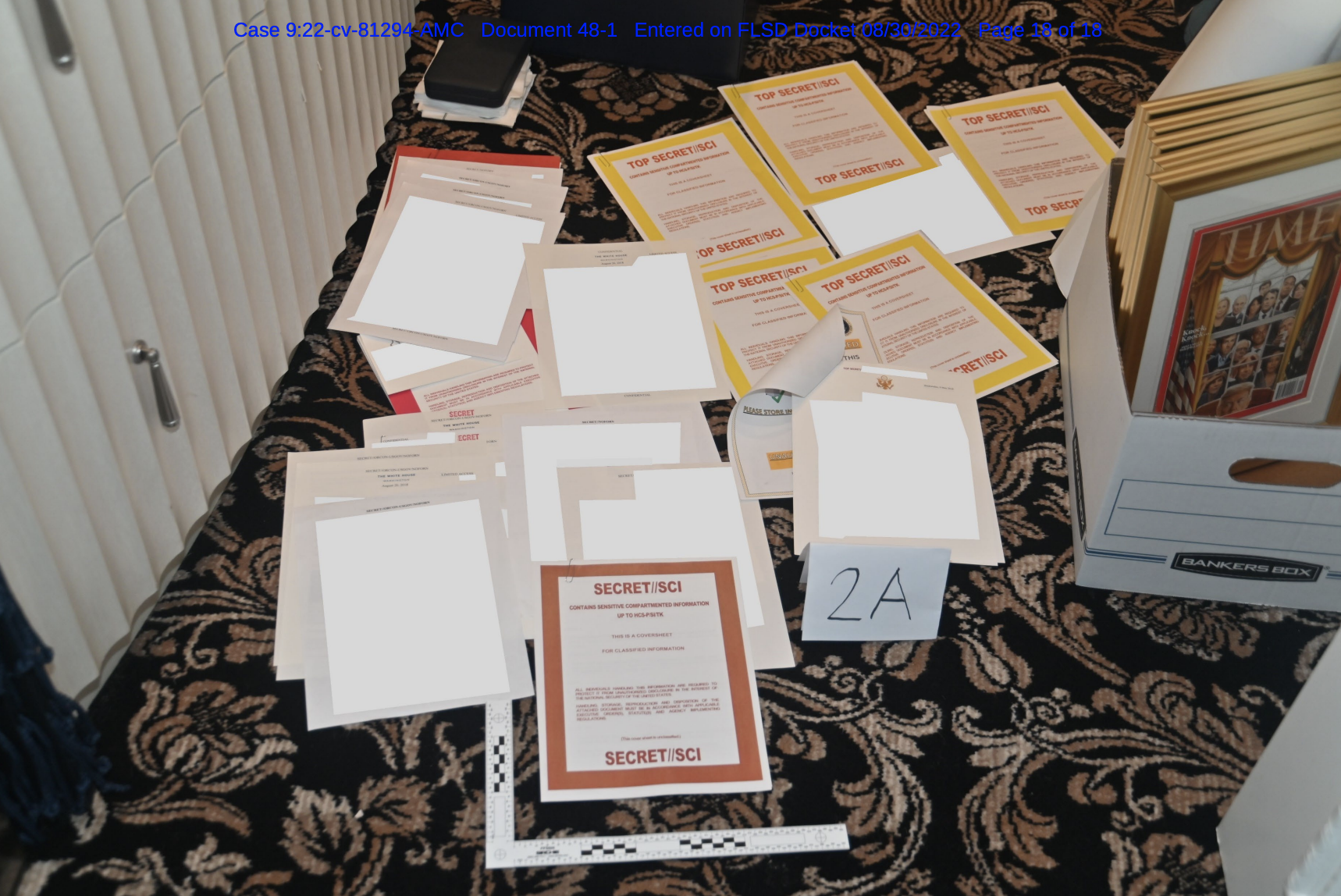 The Dog Drained My Pool to Try to Destroy Surveillance Video
CNN has a hilarious story about how Trump's head of maintenance, whom NYT identified as Carlos Deoliveira, drained the pool at Mar-a-Lago in October and in the process flooded the room where surveillance footage is kept.
An employee at Donald Trump's Mar-a-Lago residence drained the resort's swimming pool last October and ended up flooding a room where computer servers containing surveillance video logs were kept, sources familiar with the matter told CNN.

[snip]

Prosecutors have heard testimony that the IT equipment in the room was not damaged in the flood, according to one source.
In addition to an interview, DOJ has seized his phone.
The maintenance worker more recently spoke to investigators in an interview, and his phone has been seized, some of the sources now tell CNN.
The initial story about Deoliveira, a story led by Devlin Barrett and Josh Dawsey, featured on-the-record comments from his Trump-paid lawyer and describes that he just offered to help without knowing what Nauta was moving.
John Irving, a lawyer representing one of the two employees who moved the boxes, said the worker did not know what was in them and was only trying to help Trump valet Walt Nauta, who was using a dolly or hand truck to move a number of boxes.

"He was seen on Mar-a-Lago security video helping Walt Nauta move boxes into a storage area on June 2, 2022. My client saw Mr. Nauta moving the boxes and volunteered to help him," Irving said. The next day, he added, the employee helped Nauta pack an SUV "when former president Trump left for Bedminster for the summer."
At first, NYT simply matched that story, with the same exculpatory explanation for Deoliveira's involvement. But their follow-up includes details that explain why the flooded server room would be so suspect: Deoliveira reportedly called the IT consultant who manages surveillance footage at Mar-a-Lago after DOJ sent a subpoena for the surveillance footage.
Two weeks ago, the latest of these employees, an information technology worker named Yuscil Taveras, appeared before a grand jury in Washington, according to two people familiar with the matter.

Mr. Taveras was asked questions about his dealings with two other Trump employees: Walt Nauta, a longtime aide to Mr. Trump who served as one of his valets in the White House, and Carlos Deoliveira, described by one person familiar with the events as the head of maintenance at Mar-a-Lago.

Phone records show that Mr. Deoliveira called Mr. Taveras last summer, and prosecutors wanted to know why. The call caught the government's attention because it was placed shortly after prosecutors issued a subpoena to Mr. Trump's company, the Trump Organization, demanding the footage from the surveillance camera near the storage room.

The call also occurred just weeks after Mr. Deoliveira helped Mr. Nauta move boxes of documents into the storage room — the same room that Mr. Deoliveira at one point fitted with a lock.

[snip]

They asked Mr. Taveras an open-ended question about if anyone had queried him about whether footage from the surveillance system could be deleted.
The NYT follow-up describes that all three of these men — the valet, the maintenance guy, and the IT consultant — are being represented by Trump paid lawyers. The latter two are long-term Trump employees. So there's a temptation to imagine that if there are cahoots to be had, they're all in it together.
But if surveillance footage got altered via one means to hide stuff that happened before June 3, one would assume that same means would be available after June 3. So if the attempt to flood the server room were an attempt to destroy surveillance footage, it may be an attempt to hide something else.
That's one of a number of potential explanations for the reports of a Florida grand jury: that there's a separate suspected crime the venue of which is entirely there.
Alternately, DOJ could have decided that to charge Espionage Act crimes, it is best to do it in Florida — as I laid out here.
But there's another question that may be just as important as the evidence to support the charges, and may elicit quite a debate within DOJ: venue. The easiest way to overcome all the difficulties with charging a former President with 793 would be to charge his retention of documents after the time when:

The Archives had explained that retaining them was unlawful under the Presidential Records Act
Both the Archives and DOJ had asked for them back
Jay Bratt had informed him (through Evan Corcoran) that they were being stored improperly

That is, if he were to charge 793, Smith would likely charge for actions trump took between May and August of last year, at Mar-a-Lago. So (while some smart lawyers disagree) there would be at least a fair argument that it would have to be charged in SDFL.

Ideally any charges against a former President would be strong enough to convince a South Florida jury, but the possibility of Aileen Cannon presiding over such a trial would be daunting. Plus, judges in DC have far more experience dealing with cases involving classified information than most other districts other than EDVA.
Though that wouldn't necessarily take new witnesses in Florida. It could require no more than an FBI agent to present the evidence obtained in DC.
Hopefully, we'll learn soon enough.
https://www.emptywheel.net/wp-content/uploads/2022/08/Screen-Shot-2022-08-31-at-6.40.53-AM.png
1148
1718
emptywheel
https://www.emptywheel.net/wp-content/uploads/2016/07/Logo-Web.png
emptywheel
2023-06-06 05:14:08
2023-06-06 05:14:08
The Dog Drained My Pool to Try to Destroy Surveillance Video