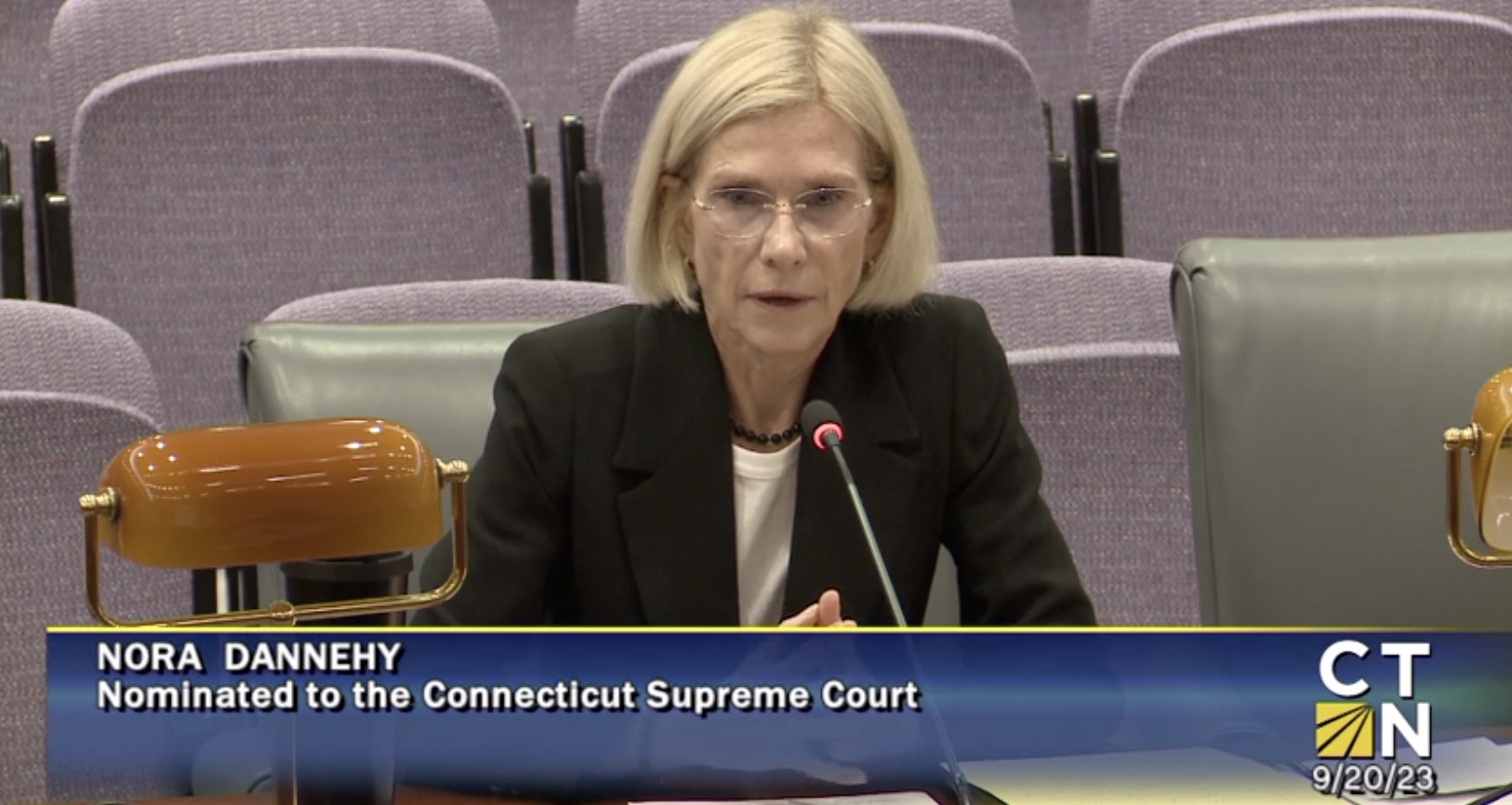 Nora Dannehy Confirms that Bill Barr Attempted to Sway 2020 Election with Dubious Interim Report
As AP first reported, in response to several questions in a hearing on her nomination to the Connecticut Supreme Court, Nora Dannehy provided details about why she resigned from the Durham investigation. In response to the first, she described that Bill Barr seemed intent on issuing an interim report before the 2020 election, the conclusion with which she "strongly" disagreed.
In the spring and summer of 2020, I had growing concerns that this Russia investigation was not being conducted in that way [independent of political influence]. Attorney General Barr began to speak more publicly, and specifically, about the ongoing criminal investigation. I thought these public comments violated DOJ guidelines. In late summer 2020, just months before the 2020 Presidential election, he wanted a report written about our ongoing investigation. Publicly, he would not rule out releasing that report before the Presidential election. I had never been asked to write a report about an investigation that was not yet complete. I then saw a version of a draft report, the conclusions of which I strongly disagreed with. Writing a report — and particularly the draft I saw — violated long-standing principles of the Department of Justice. Furthermore, the Department of Justice has a long-standing policy of not taking any public actions in the time leading up to an election that might influence that election. I simply couldn't be part of it, so I resigned.

It was the most difficult personal and professional decision I've had to make.
This tracks reporting from the NYT that describes Dannehy erupting on September 10, the day before she resigned, when she read the draft report that had been written (Charlie Savage linked this video testimony).
So does something Dannehy said later in the hearing.
What I was involved in involved classified — highly classified — information and I really can't get into what happened when I was there because I likely would, or potentially could, get into an area that I can't speak about.
NYT reported that the report came after Durham bypassed Beryl Howell to obtained records he used to attempt to corroborate potential disinformation associated with Guccifer 2.0.
By summer 2020, with Election Day approaching, Mr. Barr pressed Mr. Durham to draft a potential interim report centered on the Clinton campaign and F.B.I. gullibility or willful blindness.

On Sept. 10, 2020, Ms. Dannehy discovered that other members of the team had written a draft report that Mr. Durham had not told her about, according to people briefed on their ensuing argument.
The reference to the Clinton campaign appears to reference Durham's conspiracy theories about a plan that Clinton planned to frame Donald Trump. But that Durham theory was based on his own fabrication about what the intelligence said, even assuming the intelligence was true and not itself disinformation.
This confirms that Durham twice doubled down on this conspiracy theory about Hillary Clinton, first when he contested Michael Horowitz's conclusion on the Carter Page investigation, and then when he endorsed this draft report. In the end, his report never substantiated his own conspiracy theory.
Dannehy assiduously avoids blaming her old friend John Durham for this corruption. But long after Barr left office, Durham pursued this conspiracy theory relentlessly, going so far as misrepresenting his own investigation to avoid admitting he proved himself wrong.
https://www.emptywheel.net/wp-content/uploads/2023/09/Screenshot-2023-09-22-at-12.48.43.png
866
1626
emptywheel
https://www.emptywheel.net/wp-content/uploads/2016/07/Logo-Web.png
emptywheel
2023-09-22 08:48:12
2023-09-22 08:48:12
Nora Dannehy Confirms that Bill Barr Attempted to Sway 2020 Election with Dubious Interim Report