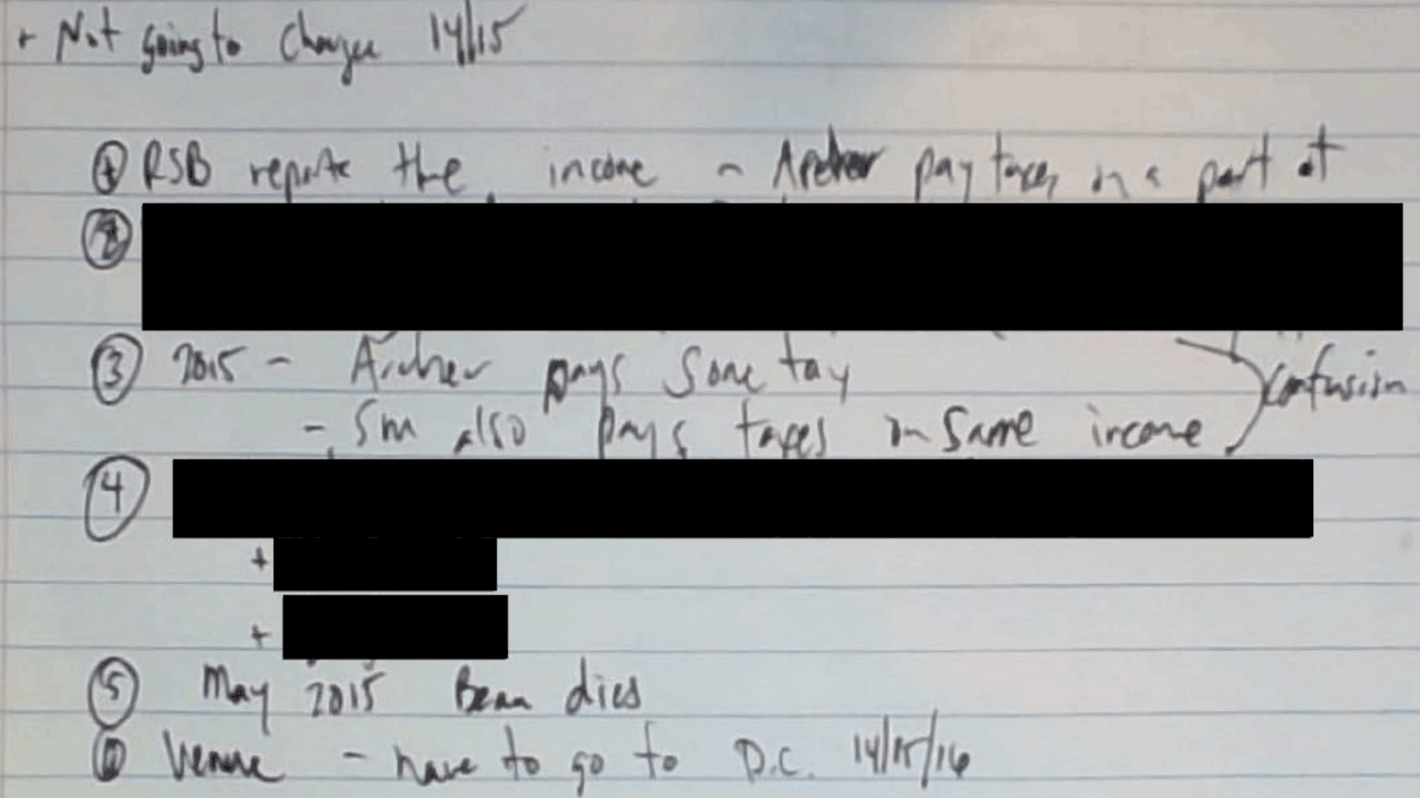 What If Journalists Actually Read Gary Shapley Rather Than Parroting His Testimony?
There was a really depressing House Judiciary Committee Hearing with Merrick Garland yesterday. Here's my live thread.
There was a reprieve several hours in when Ken Buck noted that Republicans were going to be dissatisfied no matter what Garland did with the Hunter Biden investigation.
Buck: Do you know what people would have said if you had asked for US Attorney Weiss' resignation when you became Attorney General, I'm sorry, US Attorney, yes, US Attorney Weiss' resignation? They would have said you were obstructing the Hunter Biden investigation. That you were firing a Republican appointee, so that you could appoint a Democrat to slow-walk this investigation, and lose the leadership of that investigation. If you had made the same decision a year later because you were frustrated that the prosecution wasn't moving fast enough, they would have again said you were interfering with the prosecution. If you, when US Attorney Weiss asked to become Special Counsel, if you had made the decision then to appoint someone else as Special Counsel, people would have criticized you because you would have been taking someone out of the investigation that knew the facts, that could lead the investigation, and put someone in who would have had to come up to speed on the investigation and wouldn't have allowed major decisions to be made until they came up to speed. So in three different opportunities where you could have acted, you would have been criticized either way, whether you had acted or did not act in that situation. Far from slow-walking, really once the Trump Administration decided that that was the person leading the investigation, your hands were tied. You didn't have the opportunity to make a decision on the leadership of that investigation.
But before and after that, Republicans relentlessly claimed that Hunter Biden was getting special treatment because the US Attorney investigating him, who wanted more leverage to force a plea deal, had been granted Special Counsel status — which should prove, instead, that DOJ was deploying extraordinary prosecutorial resources against a private citizen. Republicans relentlessly complained that Garland hadn't interfered in Weiss' investigation — at all! — to make him charge Hunter Biden more quickly or more aggressively when the entire point was he had agreed in his confirmation hearing not to interfere.
Republicans also repeated, over and over, two claims that Gary Shapley — the so-called whistleblower all these Republicans claim to trust implicitly — had already addressed in his notes. Those two claims are that David Weiss "let" statutes of limitation on the two Burisma years Republicans believe include the most corruption expire, and that he couldn't get authority to charge Hunter in the venue — Los Angeles — where more recent tax years had venue.
Gary Shapley's materials had always debunked the first claim: that Weiss "let" statutes of limitation expire. The email he sent his supervisors on October 7, 2022 clearly describes having been told that Weiss had decided not to charge 2014 and 2015.

The hand-written notes Shapley belatedly released provide even more details on this decision. They also make it clear that this discussion was a more extensive part of the October 7 meeting than Shapley reflected in his email and it occurred before any discussion of venue in DC, which would largely be mooted by a prosecutorial decision on 2014 and 2015.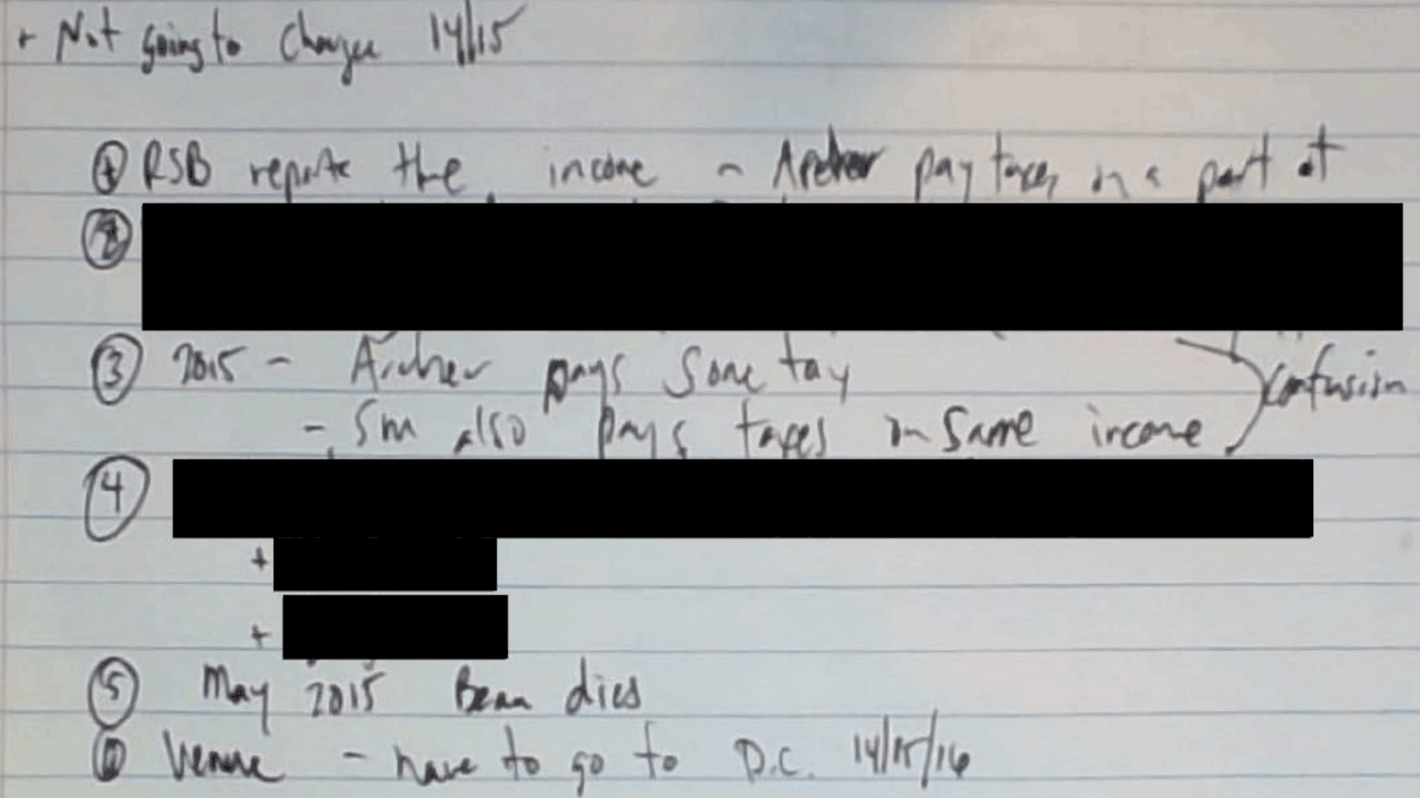 Sure, Shapley stonewalled the committee on these notes for months, but he has now provided Jim Jordan's committee even more proof that, before David Weiss "let" the statutes of limitation expire on these years, he made at least a preliminary prosecutorial decision not to charge them.
While other witnesses suggest this discussion remained ongoing — it wasn't final — Weiss had laid out reason by that meeting why he wouldn't charge.
That decision may well have been influenced by what DC US Attorney Matthew Graves told David Weiss about why he wouldn't partner on the charges. As Garland explained in the hearing, the reason DOJ requires this consultation before granting Special Attorney status is so prosecutors understand how charges would hold up under local precedent and in front of local judges.
But that clearly wasn't Weiss' only reason. For one year, Weiss credited Hunter's neglect to the grief of his brother's death. For the others, he found that Devon Archer's actions mitigated the charges (after Archer testified to Congress, he suggested they had missed the bulk of the things he had been asked in the grand jury). Two reasons remain entirely redacted — from us, but not committee members.
Once you establish that Weiss had made at least a preliminary prosecutorial decision and conveyed it to Shapley, you've got a disagreement, not neglect. You've got the kind of disagreement investigators have with prosecutors all the time. But you have none of the things that Republicans spent hours yesterday wailing about. Rather, you have an experienced prosecutor's decision about why such charges weren't sustainable or merited, just like charges against Don Jr weren't viable for accepting Russian campaign help, even though he had probably committed a crime, or that it didn't make sense to charge Don Jr for the crime DOJ could prove, the misdemeanor hacking.
And in Shapley's latest notes, members of Congress even have the kind of details that will presumably show up in Weiss' eventual report, some explanation why he didn't charge those years. There was a reason Weiss didn't charge those two years, but rather than accepting that the charges weren't as cut-and-dry as Fox News has led members of Congress to believe, they've instead simply pretended no decision was made.
Using Shapley's notes to establish that Shapley simply misunderstood or deliberately misrepresented Weiss' comments about his authority take more work: though thus far, every witness — Weiss himself, Merrick Garland, two FBI witnesses, and even Shapley's supervisor — has refuted Shapley's claims about what he understood from that meeting (if he wasn't simply establishing a false paper trail for himself on account of the leak investigation).
Importantly, Shapley's supervisor said he kept Shapley out of discussions for the deliberative period that followed.
Waldon told the panel that he recommended to Batdorf that Shapley be removed from the case. Waldon said that Weiss told him after the October 2022 meeting that he would "not be talking with Mr. Shapley henceforth, as they were going through their deliberative process."

"Before I left the special agent in charge position, in February, I recommended to Mr. Batdorf that Gary Shapley be removed as the [supervisory special agent] from the Hunter Biden investigation, primarily due to what I perceived to be unsubstantiated allegations about motive, intent, bias" Waldon said.
So in the same way that Joseph Ziegler's comments about the October 7 meeting at which he was not present are all hearsay, any other impressions Shapley would have about what followed would also be hearsay.
But the way in which Shapley rewrote what David Weiss said even on October 7 shows that he transformed Weiss' statement about intent — he "will" charge in CA if the US Attorney there declined to partner on it — into he "would have to ask for permission" — shows that he misunderstood and misrepresented what Weiss said.

In that meeting, Weiss clearly indicated that if CA declined to partner, he still would charge. There's no way he would say that unless he had the understanding that he would be able to. And Shapley simply rewrote that statement, reflecting confidence he would be able to do that, into one matching Shapley's misunderstanding of how the Special Attorney process worked, into one where it might be in question. Therein lies evidence, at least, that Shapley misunderstood the Special Attorney process and out of that misunderstanding created the opposite: paranoid claims that Weiss would not be able to charge.
Both of these details suggest that the prosecutorial decision simply wasn't as cut-and-dry as the two IRS agents have claimed. Both of these details should have — had Garland been free to comment, had Democrats chosen a different strategy (rather than pursuing their own oversight questions) to rebut these claims — simply debunked much of the Republican squalling itself.
But it shouldn't fall just to Garland (who, reporters know, cannot respond) or to Democrats to debunk these claims. It is the job of journalists to call out Republicans for making claims that have been debunked, debunked by their own cherished witness. And while some outlets have acknowledged that, deep into stories, those journalists who've championed Gary Shapley — see this report on which Devlin Barrett has the top byline, for example — are simply silent about the way that Shapley's own notes undermine these GOP complaints.
Garland did not answer many of the specific questions about the Biden case, including issues raised by two IRS agent whistleblowers who have claimed Justice Department officials stymied and dragged the investigation. Repeatedly, the attorney general said lawmakers would have to ask Weiss — while also suggesting those answers may have to wait until the investigation is complete and Weiss issues a final report on it.
You know who already answered the questions Shapley raised? Shapley's own notes!! Garland shouldn't need to explain why Weiss "let" statutes of limitation expire when Shapley's own notes record him having come to at least a preliminary decision not to charge those years before the statutes lapsed. A competent journalist should be able to do that.
Of course, Devlin Barrett has already provided abundant proof that Devlin Barrett prefers to parrot what Shapley and his handers say than to read what his notes actually record and report on the many ways those notes (and his decision to withhold more accurate hand-written notes for months) discredit Shapley as a source.
If Gary Shapley's transcriptionists had reported this story rather than simply writing down what Shapley said, it would be far harder for Republicans to stage the kind of cynical attack on democracy they did yesterday. Instead they choose to be complicit in an effort to make the extraordinary targeting of a private citizen into its opposite, a sweetheart deal.
Democracy dies in that kind of complicity.
https://www.emptywheel.net/wp-content/uploads/2023/09/Screenshot-2023-09-21-at-11.02.19.png
798
1420
emptywheel
https://www.emptywheel.net/wp-content/uploads/2016/07/Logo-Web.png
emptywheel
2023-09-21 09:19:31
2023-09-21 09:31:47
What If Journalists Actually Read Gary Shapley Rather Than Parroting His Testimony?