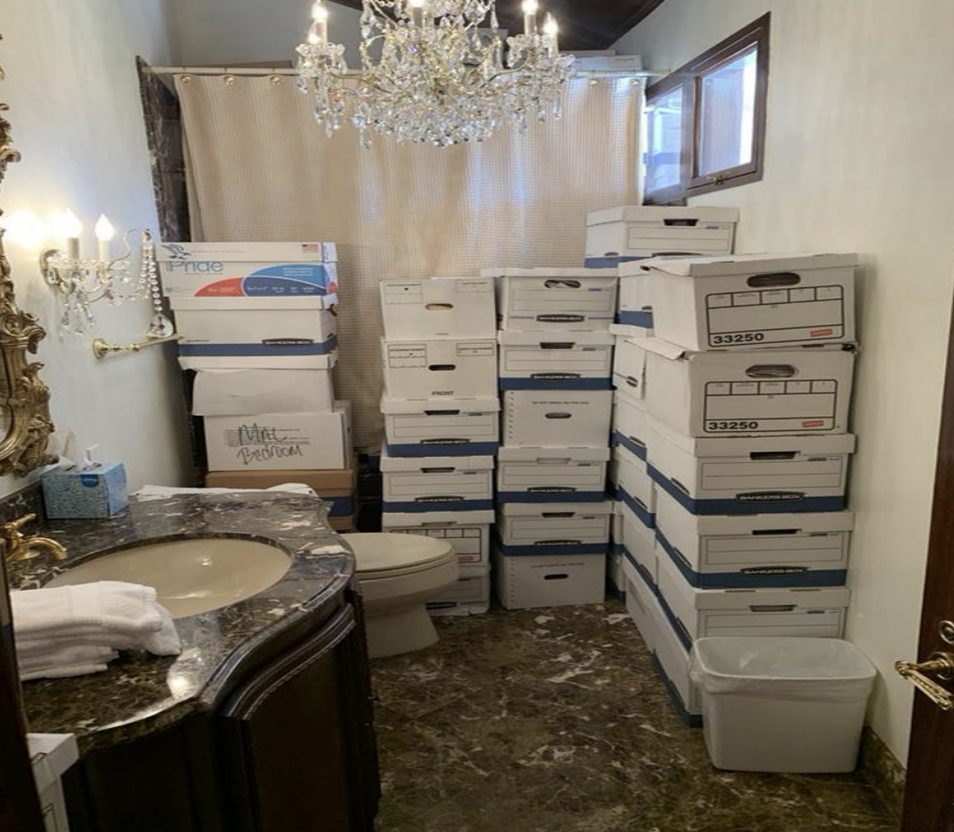 John Lauro's DC Delay Tactics Backfire in Florida
As I noted, right after Judge Aileen Cannon suggested, during a hearing on November 1, that conflicting trial schedules in DC and Florida meant she'd likely delay the stolen documents trial scheduled for May 20, Trump's lawyers in DC filed to stay their DC trial. DOJ notified Judge Cannon right away that Trump had done that — basically proving the contention they made in the hearing that Trump was just stalling.
Having secured that delay, Trump turned to delaying his DC trial, with a motion to stay all other DC proceedings until his absolute immunity claim is decided, a 3-page motion Trump could have but did not submit when he was asking for a delay before submitting his other motions. Everything he points to in that 3-page motion, the completed briefing on the absolute immunity bid, was already in place on October 26. But he waited until he first got Cannon to move her trial schedule.

As I laid out the other day, Trump is not making legal arguments sufficient to win this case — certainly not yet. He is making a tactical argument, attempting to run out the clock so he can pardon himself.

Update: LOL. Trump filed the DC motion too soon, giving DOJ a chance to notice the cynical ploy in DC before Aileen Cannon issues her order.

Yesterday, the Court conducted a hearing on the defendants' motion to adjourn trial, in which defendant Trump claimed that trial in this matter should be delayed in part because "[t]he March 4, 2024 trial date in the District of Columbia, and the underlying schedule in that case, currently require President Trump and his lawyers to be in two places at once." ECF 167 at 1. Defendant Trump's counsel reiterated that argument during the hearing yesterday. However, defendant Trump's counsel failed to disclose at the hearing that they were planning to file – and yesterday evening did file – the attached motion to stay the proceedings in the District of Columbia until their motion to dismiss the indictment based on presidential immunity is "fully resolved." See United States v. Donald J. Trump, No. 23-cr-257-TSC, ECF No. 128 at 1 (D.D.C. Nov. 1, 2023), attached as Exhibit 1. As the Government argued to the Court yesterday, the trial date in the District of Columbia case should not be a determinative factor in the Court's decision whether to modify the dates in this matter. Defendant Trump's actions in the hours following the hearing in this case illustrate the point and confirm his overriding interest in delaying both trials at any cost. This Court should [sic] allow itself to be manipulated in this fashion.
Judge Cannon hates to be embarrassed and probably was particularly perturbed that DOJ suggested she was allowing herself to be manipulated. She filed an order basically telling them never to do that again.
The parties are hereby reminded of the requirements of Local Rule 7.8 on Notices of Supplemental Authority. Except as authorized by Court order, the substantive content of any such notice (or response) may not exceed 200 words and may not be used as a surreply absent leave of Court. Future non-compliant notices or unauthorized filings will be stricken without further notice. Signed by Judge Aileen M. Cannon on 11/3/2023.
But it worked, at least for now. Judge Cannon has issued an order revising pretrial deadlines, some of which (such as a December response to a government motion already filed) don't make sense at all. But she has not delayed the May 20 trial date and won't consider it until March 1, at which point it will be clear whether the DC case will go forward that month.
Following review, it is ORDERED AND ADJUDGED as follows. Defendants' Motions to Continue Pre-Trial Deadlines are GRANTED IN PART for the reasons stated below. Defendants' Motion to Continue Trial, currently set for the two-week period commencing on May 20, 2024, is DENIED WITHOUT PREJUDICE, to be considered at a scheduling conference on March 1, 2024, following the initial set of pre-trial and CIPA steps in this proceeding as outlined below.
This increases the chances that at least one of these trials will go foward before the election.
https://www.emptywheel.net/wp-content/uploads/2023/06/Screen-Shot-2023-06-09-at-7.53.48-PM.png
832
954
emptywheel
https://www.emptywheel.net/wp-content/uploads/2016/07/Logo-Web.png
emptywheel
2023-11-10 10:03:36
2023-11-10 10:09:20
John Lauro's DC Delay Tactics Backfire in Florida