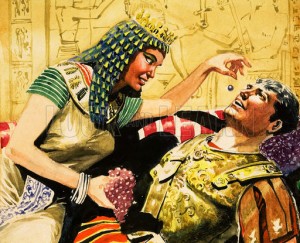 As Marcy appropriately pointed out, there was a LOT of news dumped in the waning moments and bustling milieu of a Friday afternoon; not just pending a holiday weekend, but with a press corps still hung over from, and yammering about, the empty chairs and empty suits at the GOP National Convention. I have some comments on the cowardice of justice by DOJ on Arpaio, but will leave that for another time.
But the declination of prosecution of Joe Arpaio was not the only Arizona based story coming out of the Obama Administration Friday News Dump. Nor, in a way, even the most currently interesting (even if it ultimately more important to the citizens of Maricopa County, where Arpaio roams free to terrorize innocents and political opponents of all stripes and nationalities). No, the more immediately interesting current story in the press is that of Suzanne Barr, DHS and Janet Napolitano. Not to mention how the press has bought into the fraudulent framing by a Bush era zealot to turn a garden variety puffed up EEO complaint into a national scandal on the terms and conditions of the conservative, sex bigoted, right wing noise machine.
And what a convoluted tale this is too. It is NOT what it seems on the surface. The complainant referenced in all the national media, James Hayes, had nothing whatsoever to do with the DHS official, Suzanne Barr, who just resigned. There is a LOT more to the story than is being reported. And there are far more questions generated than answers supplied. What follows is a a more fully fleshed out background, and some of my thoughts and questions.
You may have read about this DHS story already, but here is the common generic setup from the mainstream media, courtesy of the New York Times:
The accusations against Ms. Barr came to light as part of a discrimination lawsuit filed by James T. Hayes Jr., a top federal immigration official in New York, against Ms. Napolitano, contending that he had been pushed out of a senior management position to make room for a less-qualified woman and then was retaliated against when he threatened to sue. The lawsuit also accused Ms. Barr of creating "a frat-house-type atmosphere that is targeted to humiliate and intimidate male employees."

The resignation — amid a three-day holiday weekend sandwiched between the Republican and Democratic national conventions — came at a time when the public was likely paying little attention to events in Washington. But Representative Peter T. King of New York, the Republican chairman of the House Homeland Security Committee, released a statement in which he vowed to continue to scrutinize the matter when Congress returns from its August break.

"The resignation of Suzanne Barr raises the most serious questions about management practices and personnel policies at the Department of Homeland Security," Mr. King said, adding that the committee would review "all the facts regarding this case and D.H.S. personnel practices across the board."
The Complaint of James T. Hayes, Jr: So, Suzanne Barr really must have laid one on this Jimmy Hayes chap, right?? Uh, no. Not really. Not at all. Let's take a look at the actual complaint as legally pled. These are my thoughts, as a Read more →
https://www.emptywheel.net/wp-content/uploads/2016/07/Logo-Web.png
0
0
bmaz
https://www.emptywheel.net/wp-content/uploads/2016/07/Logo-Web.png
bmaz
2012-09-03 21:54:41
2012-09-03 23:14:45
Mess at DHS: The ICE Lady Goeth and Thoughts On The Real Story