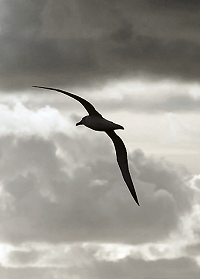 The other day, John Bellinger and Matthew Waxman joined the long list of people voicing opposition to the detention provisions of the Defense Authorization. Yet there's a part of their column that has received little focus, in spite of the fact it's one of the things Bellinger emphasized when he linked to their column at Lawfare.
Bellinger and Waxman scold President Obama for not following through on his promise to develop laws covering terrorism detainees.
President Obama should have followed through on his pledge in his May 2009 National Archives Speech to work with Congress to develop an appropriate legal regime for detention of terror suspects who cannot be prosecuted or released, and Congress should have been more responsive to the concerns of counterterrorism officials in the Executive branch.
The substance of that promise–given at a time, remember, when Democrats had the majority in the House and 59 (soon to be 60) Senators in the Senate–was:
Now let me be clear:  We are indeed at war with al Qaeda and its affiliates.  We do need to update our institutions to deal with this threat.  But we must do so with an abiding confidence in the rule of law and due process; in checks and balances and accountability.

[snip]

There are no neat or easy answers here.  I wish there were.  But I can tell you that the wrong answer is to pretend like this problem will go away if we maintain an unsustainable status quo.  As President, I refuse to allow this problem to fester.  I refuse to pass it on to somebody else.  It is my responsibility to solve the problem.  Our security interests will not permit us to delay.  Our courts won't allow it.  And neither should our conscience.

[snip]

Having said that, we must recognize that these detention policies cannot be unbounded.  They can't be based simply on what I or the executive branch decide alone.

[snip]

I want to be very clear that our goal is to construct a legitimate legal framework for the remaining Guantanamo detainees that cannot be transferred.  Our goal is not to avoid a legitimate legal framework.  In our constitutional system, prolonged detention should not be the decision of any one man.  If and when we determine that the United States must hold individuals to keep them from carrying out an act of war, we will do so within a system that involves judicial and congressional oversight.  And so, going forward, my administration will work with Congress to develop an appropriate legal regime so that our efforts are consistent with our values and our Constitution.

[snip]

We seek the strongest and most sustainable legal framework for addressing these issues in the long term — not to serve immediate politics, but to do what's right over the long term.  By doing that we can leave behind a legacy that outlasts my administration, my presidency, that endures for the next President and the President after that — a legacy that protects the American people and enjoys a broad legitimacy at home and abroad. [my emphasis]
Obama made that promise in a speech that spoke grandly about the importance of using our fundamental values–our laws–to beat tyranny.
I believe with every fiber of my being that in the long run we also cannot keep this country safe unless we enlist the power of our most fundamental values.  The documents that we hold in this very hall — the Declaration of Independence, the Constitution, the Bill of Rights — these are not simply words written into aging parchment.  They are the foundation of liberty and justice in this country, and a light that shines for all who seek freedom, fairness, equality, and dignity around the world.
https://www.emptywheel.net/wp-content/uploads/2016/07/Logo-Web.png
0
0
emptywheel
https://www.emptywheel.net/wp-content/uploads/2016/07/Logo-Web.png
emptywheel
2011-12-07 12:48:08
2011-12-07 13:14:26
The Albatross of Obama's "Rule of Executive Order"