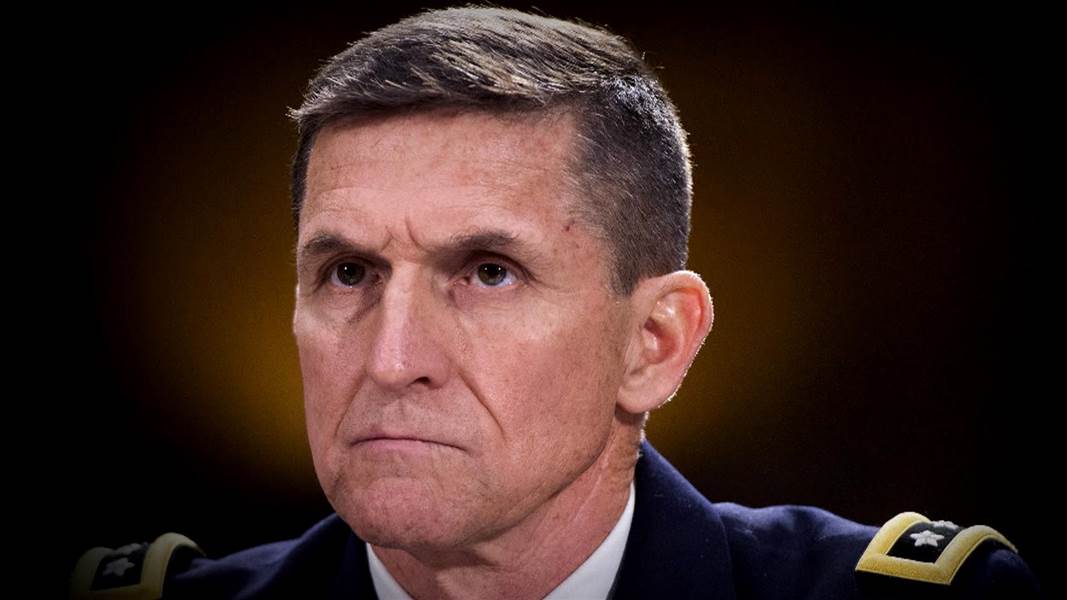 Amid the discussions of what may happen in the DC Circuit's review of Mike Flynn's petition for a writ of mandamus, Judge Emmet Sullivan's instruction to amicus John Gleeson to review whether Flynn should be held in criminal contempt for perjury has been lost. Indeed, the DC Circuit did not include that part of Sullivan's order in its order to Sullivan to address Flynn's petition; it addressed only the question of whether Sullivan must grant the government's motion to dismiss.
Because few people understand the full scope of Flynn's conflicting sworn statements — not just before Sullivan but also before the grand jury — I'm reposting and elaborating on that list.
Three comments about this. First, Flynn has suggested — and his supporters have focused on — that prosecutors promised that Jr wouldn't be prosecuted. Flynn's declaration actually stops short of saying prosecutors made this promise.
Second, note that Flynn's sworn statement conflicts with statements he made to the FBI after his January 24, 2017 interview. For example, his claim not to remember his calls with Kislyak conflicts with 302s cited in the Mueller Report that describe what went on in the calls (though the report cites heavily, though not exclusively, to the one from November 17, 2017, which is the one in which Flynn claims he just repeated what Covington told him to say).
Finally, while Flynn didn't back off his admission he lied in his FARA filing specifically in his declaration, he does claim that he answered Covington's answers about his work for Turkey truthfully. In notes that Flynn himself already made public, however, it's clear he did not, for example where he told his attorneys that the op-ed he published on election day was done for the campaign's benefit, not Turkey's.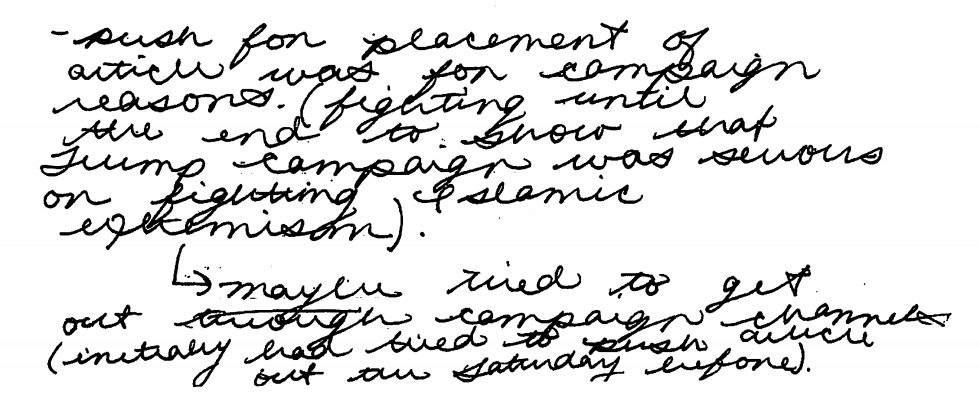 And his attorneys made much of the fact that he claimed the project started off as being about business climate, which conflicts with his claim that the project was always about Gulen.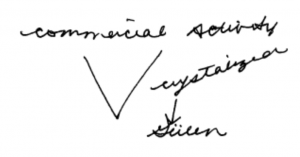 DOJ has 600 more pages from Covington (500 pages of evidence and 100 pages of declarations from its lawyers) disputing the claims Flynn has made about him. The timing of DOJ's motion to dismiss strongly suggests Flynn's boosters knew they had to act before that Covington material became public. But even without that, Flynn has already provided evidence that Flynn lies to his attorneys resulted in a false FARA filing.
I have no idea whether this will even play into filings at DC Circuit. But unless DC Circuit moves Flynn's case to another judge (and possibly even then), the case for perjury is still out there in multiple sworn filings.
https://www.emptywheel.net/wp-content/uploads/2016/11/Flynn.jpg
600
1067
emptywheel
https://www.emptywheel.net/wp-content/uploads/2016/07/Logo-Web.png
emptywheel
2020-05-23 10:41:28
2020-05-23 11:29:03
"In truth, I never lied;" Mike Flynn's Materially Conflicting Sworn Statements