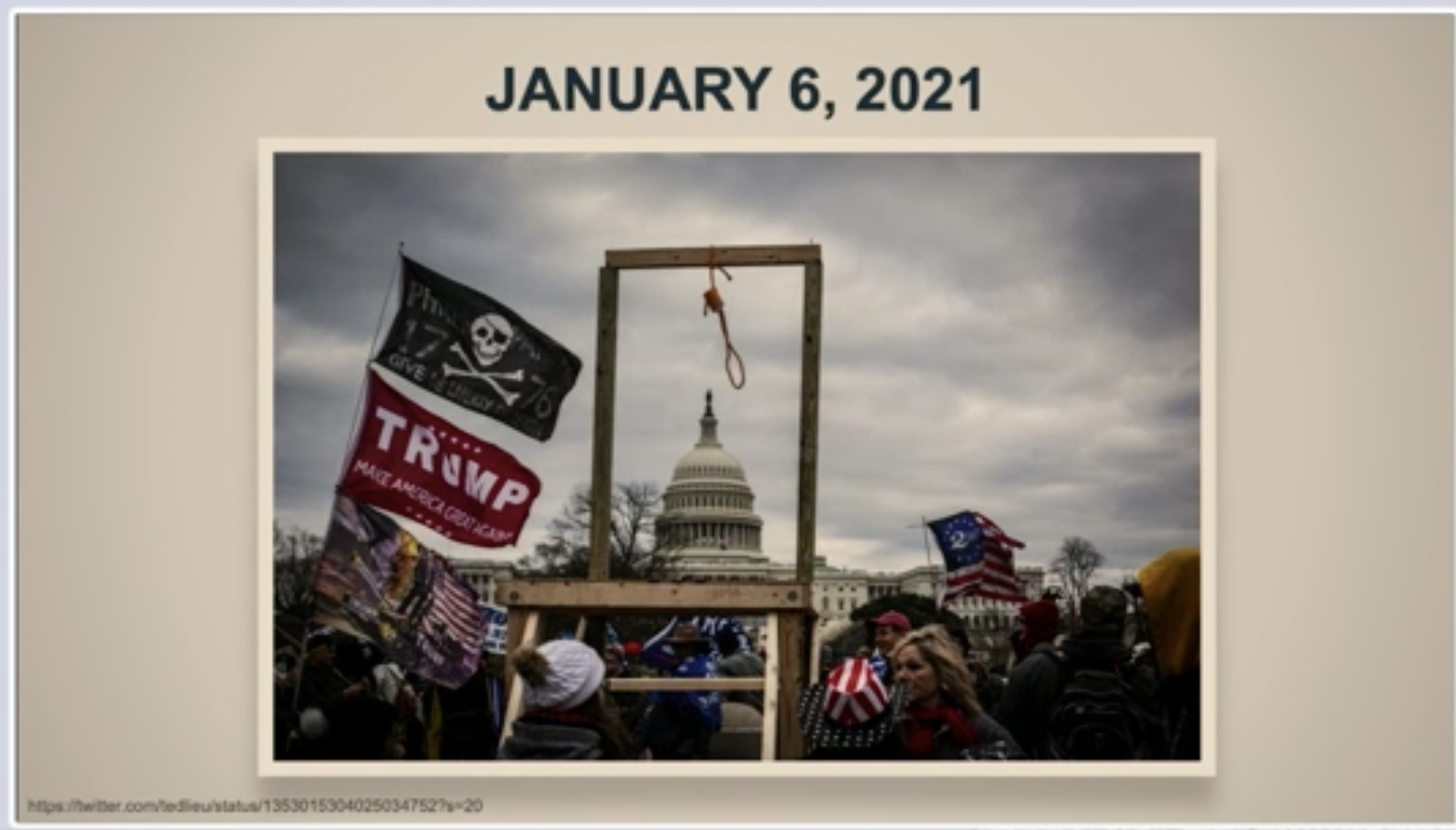 Yesterday, two Trump supporters were held accountable for threats of violence against Trump's perceived opponents.
In DC, QAnoner Frank Caporusso pled guilty to threatening Emmet Sullivan because of his decisions in the Mike Flynn case. His statement of facts admitted that he called Sullivan's chamber and warned,
We are professionals. We are trained military people. We will be on rooftops. You will not be safe. A hot piece of lead will cut through your skull. You bastard. You will be killed, and I don't give a fuck who you are. Back out of this bullshit before it's too late, or we'll start cutting down your staff. This is not a threat. This is a promise.
Caporusso faces an 18-24 month sentence, though will get credit for time served since August.
In New York, a jury found Trump supporter Brendan Hunt guilty of making death threats against government officials, including calling for the execution of AOC, Chuck Schumer, and Nancy Pelosi on December 6. On January 8, he called to return to DC with guns to "slaughter these motherfuckers." On January 12, in response to a General Flynn Parler text calling on people to act responsibly, Hunt responded, "enough with the 'trust the plan' bullshit. lets go, jan 20, bring your guns."
Hunt's sentence will likely be longer given that he went to trial, not to mention some violent behavior committed while detained pre-trial.
This is one day. One day, and two Trump and Flynn supporters found guilty of the same crime for threatening political violence.
https://www.emptywheel.net/wp-content/uploads/2021/02/Screen-Shot-2021-02-10-at-9.37.01-PM.png
974
1708
emptywheel
https://www.emptywheel.net/wp-content/uploads/2016/07/Logo-Web.png
emptywheel
2021-04-29 12:12:22
2021-04-29 12:14:40
Where Were They Radicalized? Two Mike Flynn Supporters Guilty of Threatening Assassination