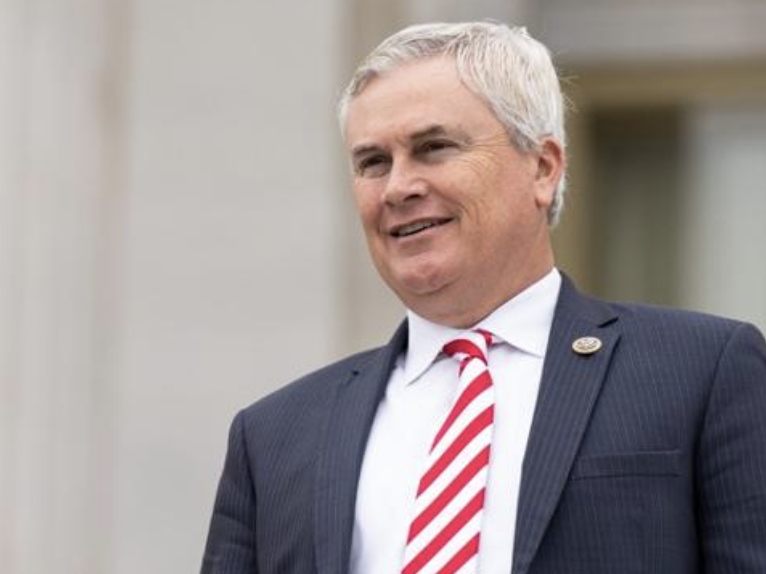 James Comer's Imaginary Whistleblower Friend, Gal Luft, Was Charged Last November for Lying in that March 2019 Meeting
I wrote last week that James Comer and Jim Jordan and Jason Smith have been immunizing misconduct and crime in an effort to gin up a conspiracy theory against Joe Biden and his family.
Last night, that effort was demonstrated in spectacular fashion. For months, Comer has been squealing about a secret informant he had who had proof that Joe Biden engaged in graft with CEFC. But then his imaginary whistleblower friend disappeared.
In recent weeks, Comer's imaginary whistleblower friend was identified as Gal Luft. He disappeared because he skipped bail in Cyprus on an arrest warrant from the US.
Here's how NYPost's Hunter propagandist described it:
Gal Luft, the "missing" witness in the House Oversight Committee's Biden family corruption investigation, has told The Post he is alive and living as a fugitive in an undisclosed location.

The former Israeli Defense Force colonel vanished from Cyprus last month while on bail awaiting extradition to the US on seven charges.

He denies the allegations, which include five charges relating to the Arms Export Control Act of conspiring to sell Chinese products to the United Arab Emirates, Kenya and Libya, as well as a violation of the Foreign Agents Registration Act, and of making a false statement.

Luft claims he was forced to skip bail because he is the victim of a political persecution by the US to protect Joe Biden and his son Hunter, and brother Jim.
A few days ago, Luft did a video, naming the prosecutors he met with at that meeting and daring DOJ to unseal his indictment. So they did. The November 1, 2022 indictment, by the same two prosecutors, charges Luft with a range of sanctions violations and serving as a Foreign Agent of China. The FARA violation alleges he insinuated someone who looks a lot like James Woolsey into the Trump Administration on the payroll of CEFC.
The date is important: He was charged before he started regaling dim-witted Chairmen about dirt on Hunter Biden. This prosecution can't be about retaliation for the conspiracy theories he told Comer — the indictment precedes it all by months.
In any case, the indictment also lays out the false charges count against him.
He was charged with lying at that March 2019 meeting about his own ties to CEFC.
84. On or about March 29, 2019, in the Southern District of New York, Belgium, and elsewhere outside of the jurisdiction of any particular State or district of the United States, GAL LUFT, defendant, who is expected to be first brought to and arrested in the Southern District of New York, in a matter within the jurisdiction of the executive branch the Government of the United States, knowingly and willfully made a materially false, fictitious, and fraudulent statement and representation, to wit, LUFT falsely stated during an interview at the United States Embassy in Brussels, Belgium with federal law enforcement officers and prosecutors, in connection with an investigation being conducted in the Southern District of New York, that LUFT had tried to prevent CEFC China from doing an oil deal with Iran, that LUFT had been excluded from CEFC China meetings with Iranians, and that LUFT did not know of any CEFC China dealings with Iran while he was affiliated with the company–when in fact, including as described above in paragraphs Sixty-Six through Eighty, LUFT personally attended at least one meeting between CEFC China and Iranians and assisted in setting up additional such meetings for the purpose of arranging deals for Iranian oil, and also worked to find a buyer of Iranian oil while concealing its origin.
In other words, well before Luft told Comer anything, he had been charged for lying at the very meeting he's now claiming he was retaliated for. Comer was duped.
Again.
Given the precedent of Eric Swalwell, who was removed from the House Intelligence Committee after having been cultivated by a Chinese agent, Comer should be stripped of his gavel and referred to the ethics committee.
Instead, Speaker McCarthy is going to let him continue to make a mockery of himself offering to immunize all range of grifters in hopes of finding dirt.
https://www.emptywheel.net/wp-content/uploads/2023/07/Screen-Shot-2023-07-11-at-6.44.28-PM.png
574
766
emptywheel
https://www.emptywheel.net/wp-content/uploads/2016/07/Logo-Web.png
emptywheel
2023-07-11 14:03:46
2023-07-11 14:05:31
James Comer's Imaginary Whistleblower Friend, Gal Luft, Was Charged Last November for Lying in that March 2019 Meeting