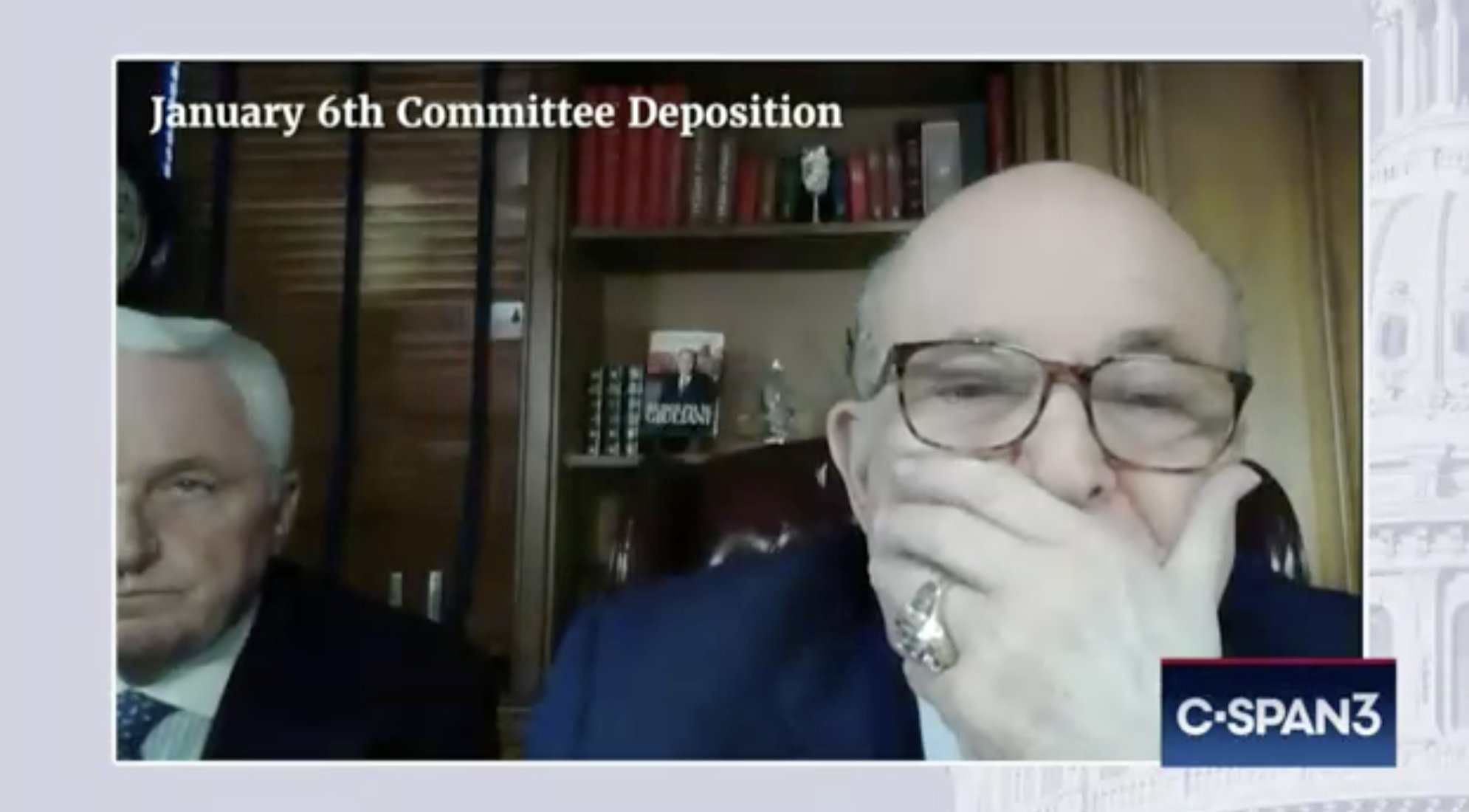 The Various Kinds of Georgia Crimes in the RICO Indictment
There's so much good reporting out of Georgia that I'm going to mostly leave close coverage of the Georgia case to them going forward.
But the Georgia prosecution will interact with Jack Smith's ongoing investigation in interesting ways. To explain how, I want to first show that the indictment is, fundamentally, about protecting the integrity of Georgia's government and elections. To see that, it helps to read counts 2 through 41 before reading the RICO charge, which is laid out in 70 pages describing 161 overt acts, many of which took place outside of Georgia.
Those counts fall into the following groups:
Lies to and solicitation of Georgia officials
Count 2 though Count 7: False claims and illegal requests made, many by Rudy Giuliani, before the fake electors scheme. These were lies told to official bodies of Georgia state government, and charging them is an attempt to prevent corruption in state government.
Count 23 through Count 26 charge Rudy, Ray Smith, and Robert Cheeley with false claims and solicitations on December 30 — similar in structure and purpose to Counts 2 through 7.
Count 28 charges both Trump and Mark Meadows for the January 2 call to Brad Raffensperger. Count 29 charges Trump for the lies he told during the call.
Counts 38 and 39 charge Trump with lies and solicitations of Brad Raffensperger on September 17, 2021.
Fake electors
Count 8 through Count 19: These are a series of six paired charges tied to various kinds of fraud involved with the fake electors. In each pair, the first count charges David Shafer, Shawn Still, and Cathleen Latham for doing the fraudulent thing, and the second count charges Trump, Rudy, John Eastman, Ken Chesebro, Ray Smith, Robert Cheeley, and Mike Roman with soliciting the fraudulent thing. They're a near parallel to the Michigan charges against the fake electors, except that in Georgia only the three most culpable fake electors are charged, and there's a mirror charge for Trump's side of the conspiracy.
Attempts to entrap Ruby Freeman
Counts 20 and 21 and : These charge two efforts to defraud Ruby Freeman by offering her help when in fact they were an attempt to entrap her.
Count 30 and Count 31 charge aspects of a plot to get Kanye's publicist to travel from Illinois to Georgia to entrap Ruby Freeman into making false claims.
Lies about Georgia
Count 22 charges Jeffrey Clark for his attempts to get DOJ to claim the Georgia election was fraudulent.
Count 27 charges Trump and Eastman with lying about Georgia's results in a lawsuit.
Tampering with Coffee County tabulators
Count 32 through Count 37 charge Sidney Powell, Latham, and two others for tampering with the Coffee County vote tabulators. Again, this has a parallel in the Michigan charges against Matt DePerno and two others.
Lies during the investigation
Count 40 charges David Shafer with false statements told during the investigation.
Count 41 charges Robert Cheeley with perjury for false claims made during the investigation.
As I understand it, these are the charges on which the RICO conspiracy is built. The RICO conspiracy gives prosecutors additional tools and penalties with which to prosecute this (similar to the conspiracy law charged at the federal level). But ultimately it is built on a series of crimes charged to protect the integrity of Georgia's government. They stand for the principle that you can't simply come into Georgia and lie and defraud in an attempt to get state officials to violate their oaths of office.
Update: Corrected spelling of Cheeley's last name.
https://www.emptywheel.net/wp-content/uploads/2022/06/Rudy.jpeg
1100
1990
emptywheel
https://www.emptywheel.net/wp-content/uploads/2016/07/Logo-Web.png
emptywheel
2023-08-15 07:49:18
2023-08-15 10:37:09
The Various Kinds of Georgia Crimes in the RICO Indictment