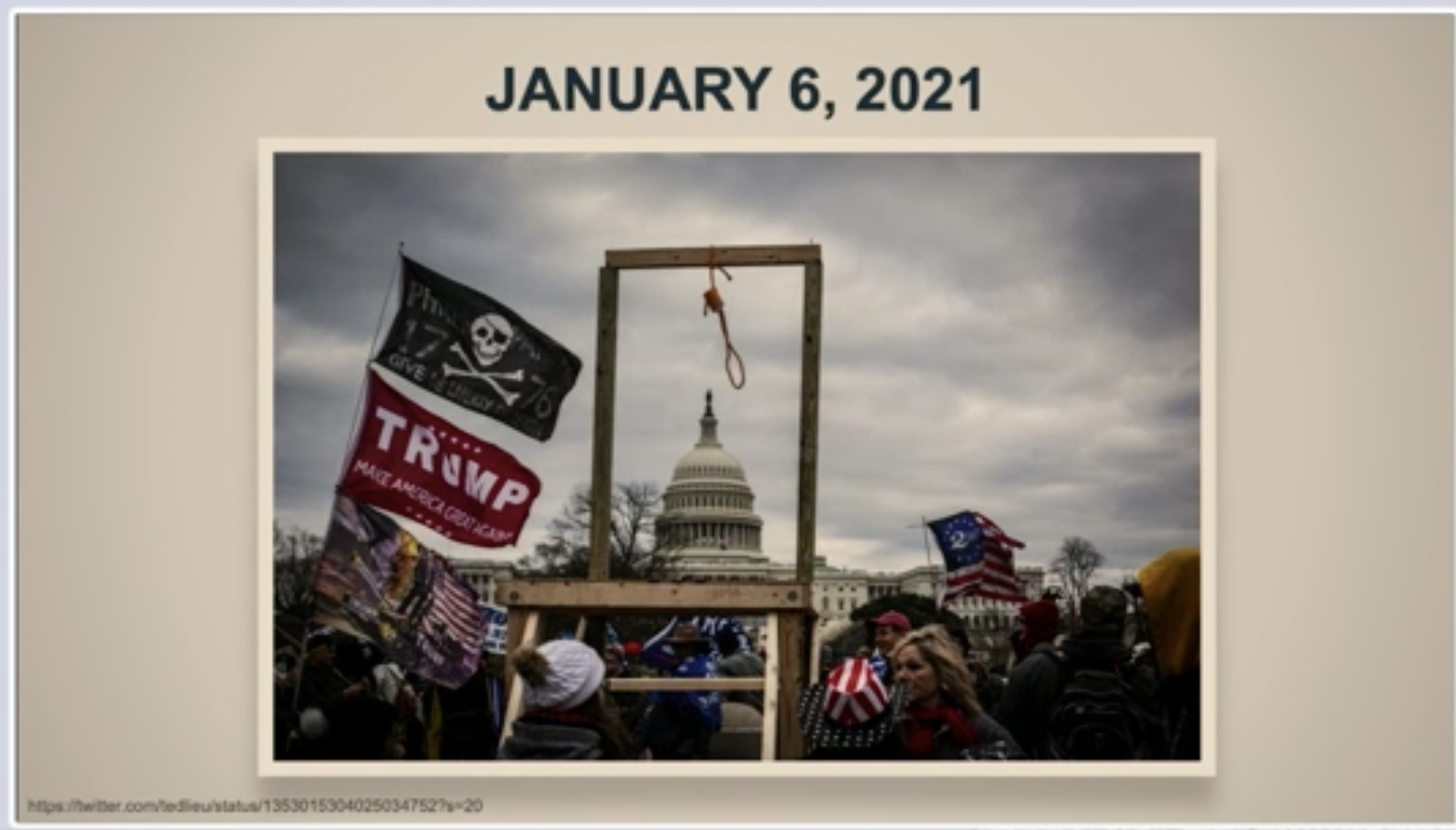 Three times — with the Russian investigation, the Ukraine impeachment, and the January 6 insurrection — the GOP had a ready-made opportunity to distance the party from Donald Trump's corruption. Each time, they not only declined to take that opportunity, but instead consolidated as a party behind Trump.
Given the swirl of investigations around Trump, Republicans will likely will have a fourth opportunity, this time at a moment when Ron DeSantis' fortunes look more promising than Trump's own.
That doesn't mean Republicans will take it. Indeed, there are some Republicans — people like Jim Jordan — whose electoral future remains yoked to Trump's. There are a even few members of Congress — Scott Perry, above all — whose legal future may lie with Trump.
But the possibility that yesterday's results will change the Republican commitment to defending Trump at all cost will be an important dynamic in the face of any prosecutorial steps that DOJ takes now that the pre-election pause on such steps is over.
An indictment of Trump is not going to happen today. In the stolen document case, that's likely true because DOJ will first want to ensure access to the unclassified documents seized in August, something that won't happen until either the 11th Circuit decision reverses Judge Aileen Cannon's decision to appoint a Special Master (that will be ripe for a hearing after November 17) or after a judgement from Special Master Raymond Dearie on December 16 that Cannon chooses to affirm. It's not impossible, however, that DOJ will take significant actions before then — perhaps by arresting one or more of Trump's suspected co-conspirators in hoarding the documents, or by executing warrants at other Trump properties to find the documents still believed to be missing.
In the January 6 case, DOJ's unlikely to take action against Trump himself anytime soon because — by my read at least — there's still a layer of charges DOJ would have to solidify before charging Trump, both in the prong working up from the crime scene (Roger Stone's name continues to come up regularly in both the Oath Keeper and Proud Boys cases), and in the fake elector plot. With the testimony of Pence's key aides secured before the election, Trump's targeting of his Vice President may be the part of the investigation closest to fruition. There are probably phones — like those of Boris Epshteyn and John Eastman — that DOJ has not finished exploiting, which would have to happen before any charges.
Remember that the phone of Scott Perry — one member of that closely divided House — is among those being exploited right now.
In fact, particularly given the outstanding vote, a more interesting step DOJ might soon take would affect Arizona, even as the close election is settling out. There were several states where DOJ subpoenaed the bulk of those involved in the fake elector plot (here are two summary posts — one, two — of the most recent overt investigative steps). There's one state, and I think it is Arizona (I'm still looking for the report), where everyone blew off these subpoenas. Mark Finchem is one of the people named on the subpoenas (though he appears to have clearly lost his bid to become Secretary of State).
In other words, in several states (NV, GA, and PA are others), DOJ was preparing the work to unpack the role of key Republicans in both states. Unpacking that role almost necessarily precedes a Trump indictment. But it will also significantly affect the electoral aftermath of these close states.
And all that's before you consider that Fani Willis' own pre-election pause will also end. Indeed, Newt Gingrich lost a bid to kill a subpoena in that investigation today.
As noted, the GOP calculus on how to respond to these investigations could change now that Trump has proven a loser once again (or maybe not!). But it's worth remembering that top Republicans in at least four swing states — swing states that are still counting votes — are implicated in that investigation.
https://www.emptywheel.net/wp-content/uploads/2021/02/Screen-Shot-2021-02-10-at-9.37.01-PM.png
974
1708
emptywheel
https://www.emptywheel.net/wp-content/uploads/2016/07/Logo-Web.png
emptywheel
2022-11-09 12:08:13
2022-11-10 05:12:03
As Pre-Election Pause Comes to an End, Look First to Arizona (and Nevada and Georgia)