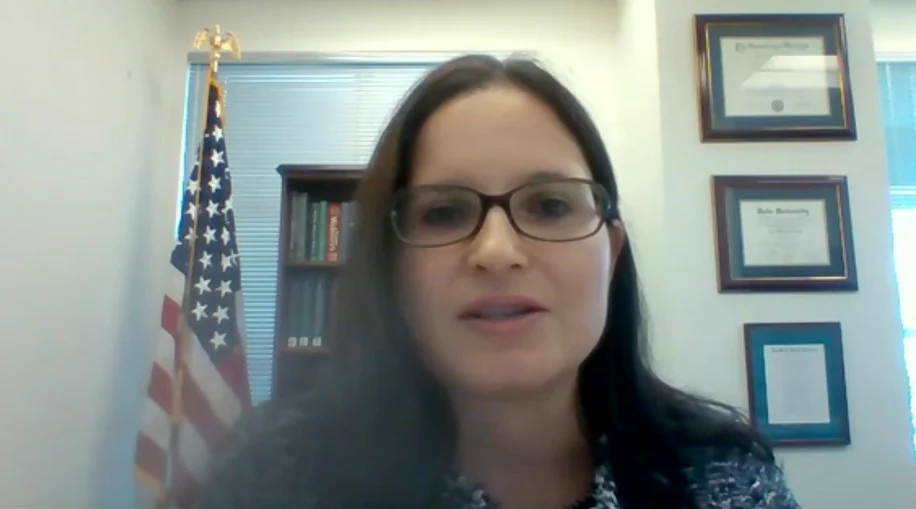 There's a passage in Stan Woodward's surreply to DOJ's motion for a conflicts hearing in the stolen documents case that goes to the core of Woodward's conduct in his representation of multiple witnesses in Trump investigations.
Woodward claims that because Yuscil Taveras testified in a July 20 grand jury appearance that he had not been coached (by Woodward, presumably) to lie about whether he had any conversation with Carlos De Oliveira, it's proof that Taveras' original grand jury testimony that he did not was not perjurious.
[T]he foregoing Surreply is necessary to correct the record with respect to the Special Counsel's Office's conduct in this matter. Specifically, defense counsel played no role in Trump Employee 4's voluntary testimony before the grand jury resulting in the Superseding Indictment in this action.5 Superseding Indictment (July 27, 2023) (ECF No. 85). Moreover, when Trump Employee 4 testified, for the first time, before a Grand Jury in this District, Trump Employee 4 was unequivocal that, with respect to his prior testimony, he, "wasn't coached," and that nobody, "suggest[ed] to [him], influence[d] [him to say that th[e] conversation with Carlos De Oliveira didn't happen." G.J. Tr. at 50 (July 20, 2023). To that end, Trump Employee 4 did not retract false testimony and provide information that implicated Mr. Nauta, "[i]mmediately after receiving new counsel." Reply at 4 (Aug. 22, 2023) (ECF No. 129) (emphasis added). Rather, after the Special Counsel's Office issued a target letter on June 20, 2023, threatening Trump Employee 4 with prosecution, see Reply at 3 (Aug. 22, 2023) (ECF No. 129) ("[O]n June 20, 2023, . . . [a] target letter . . . identified . . . criminal exposure . . . entirely due to [Trump Employee 4's allegedly] false sworn denial before the grand jury in the District of Columbia that he had information about obstructive acts that would implicate Nauta (and others)." [my emphasis]
Woodward provided no evidence — not one shred — to support his claim that Taveras didn't change testimony. All he provided was inconclusive evidence that Taveras did not blame Woodward for his original, allegedly false, testimony.
And based off that unsupported claim, Woodward suggested that dealing with alleged perjury delivered in a DC grand jury in DC to support additional charges amounted to abuse of grand jury rules.
The argument of the Special Counsel's Office, that it did not use the D.C. grand jury for the purpose of adding to the store of witnesses in the instant case, is unpersuasive.10 The theory the Special Counsel's Office offers, that having called a witness before a distant grand jury to answer questions about events in this District and having nominally created an additional venue in which to claim that the witness was untruthful, should not be condoned. The approach taken by the Special Counsel's Office – which unquestionably affected the presentation of evidence in the existing Southern District of Florida case – is a tactic inconsistent with precedent barring the use of a grand jury for trial purposes.
All of this is transparent garbage.
But he's writing for Aileen Cannon, and so his unsubstantiated claim, on which he builds his renewed demand that Cannon exclude Taveras' testimony altogether, might well work!
Woodward also plays temporal games by using comments Michelle Peterson and James Boasberg made on June 30, in the first conflict hearing, to claim he did nothing wrong.
5 As both the Chief Judge of the United States District Court for the District of Columbia and the First Assistant Federal Public Defender acknowledged:

[First Assistant Federal Public Defender]: Your Honor, one other thing. I did want to say for the record, I should have started with this, have seen no reason to believe that either Mr. Woodward or Mr. Brand or anyone else associated with this has done anything improper. This just came up at this point in time, and based on the status of the record, I've given [Trump Employee 4] my best counsel, and he will be making a decision based on everything he knows now.

THE COURT: Right. And thank you. And certainly my reading of the government's motion for his hearing did not suggest that Mr. Woodward or Mr. Brand had done anything improper either. The government's was a prophylactic measure to comply with the law as it exists regarding conflicts and to make sure that [Trump Employee 4] is aware of his rights. Hr'g T. at 6 (June 30, 2023) (Attached hereto as Exhibit C).
Those comments were made after just an hour of consultation between Peterson and Taveras. It's not a comment Peterson made at the second conflicts hearing, on July 5, where Taveras said he wished to have Peterson represent him, much less after Taveras changed his testimony.
And while the exhibits Woodward included purport to support his false claims, they also reveal that the approach to the conflict hearing before Cannon is similar to what he tried — unsuccessfully — to pull before Judge Boasberg.
In an email to Boasberg's chamber on June 28, Woodward accused the government — which filed this conflict motion with no advance notice to Woodward — of stalling on a conflicts hearing when Taveras testified in March and then played for more time and briefing.
[I]nsisting on a hearing on such short notice prejudices [Taveras] and any appointed conflicts counsel. Although the government alludes to an ex parte submission, neither the Court nor any potential conflics counsel has had the benefit of any submission on behalf of [Taveras]. Effectively, the government would have Mr. [Taveras] through counsel, present his defense to the government's puported allegation of perjury in just a few days. Of note, the government filed its motion after meeting with us earlier today — a meeting at which we challenged the government's evidence contesting the veractiy of [Taveras'] testimony. Among other things, government counsel conceded that the government did not believe [Taveras] engaged in obstructive conduct; and, in the heated colloquy that followed, government counsel blurted out that they believed Mr. Nauta had been untruthful to his colleagues concerning certain events related to [Taveras'] testimony, a fact wholly irrelevant to whether [Taveras] had committed perjury and evidencing the government's clear motive in filing this motion.

Third, although we do not, as a general matter, oppose the appointment of conflicts counsel to consult with and advise [Taveras,] given the serious nature of the matters under investigation by the government, we also believe he deserves — is entitled to the benefit of — a brief responding to the government's filing in which dozens, perhaps more than a hundred, cases are cited for the Court. Again, more than three months have passed since [Taveras'] testimony with just days' notice on the Friday before a holiday weekend when travel to and from South Florida is has already proved problematic this week is not just unnecessary, it is unfair.
Again, none of that makes sense — we know DOJ was still obtaining new evidence, including of Nauta's phone — that would have led to increased certainty that Taveras' initial testimony conflicted with known evidence.
In June, Woodward tried to buy time and make his own case (and claimed it benefitted Taveras to make that case).
In August, Woodward bought an entire month. In his first response, he equivocally embraced a conflict review three pages in.
Nevertheless, defense counsel does not now – and would not ever – oppose an inquiry of Mr. Nauta by the Court to assure the Court that Mr. Nauta has been advised of all his rights, including the right to conflict-free counsel, so long as such inquiry is conducted ex parte and under seal.
This time around, having spent another month consulting with Nauta, Woodward led with support for a hearing at which Nauta would be asked if he had been advised of his right to conflict-free counsel.
This Court should hold a hearing pursuant to United States v. Garcia, 517 F.2d 272 (5th Cir. 1975), to conduct an ex parte inquiry1 of Defendant Waltine Nauta as to whether he has been apprised of his rights, including the right to conflict-free counsel.
And in spite of the fact that Woodward bought this delay, in part, by claiming that DOJ had raised new information — they hadn't; It was in a sealed filing — Woodward didn't address one of the newly public details in DOJ's filing: that they had raised his payment by Trump's PAC in the conflict motion.
That said, this whole process likely isn't for Woodward's benefit, or Nauta's. It is for Judge Cannon.
Among the things Woodward's exhibits revealed is that DOJ had already alerted Judge Cannon to the conflicts twice before they filed their motion for a Garcia hearing.
We would also note that the court is already aware of the conflicts issue given that the government previously called this to the court's attention – twice.
Cannon was already aware of these potential conflicfts.
And she did nothing.
Update: DOJ filed a reply in the parallel motion with Carlos De Oliveira, insisting on a hearing even if John Irving has gotten the other witnesses new lawyers.
https://www.emptywheel.net/wp-content/uploads/2022/09/Cannon.webp
509
916
emptywheel
https://www.emptywheel.net/wp-content/uploads/2016/07/Logo-Web.png
emptywheel
2023-09-06 16:28:24
2023-09-07 04:24:09
Stan Woodward Thinks Aileen Cannon Is an Easy Mark