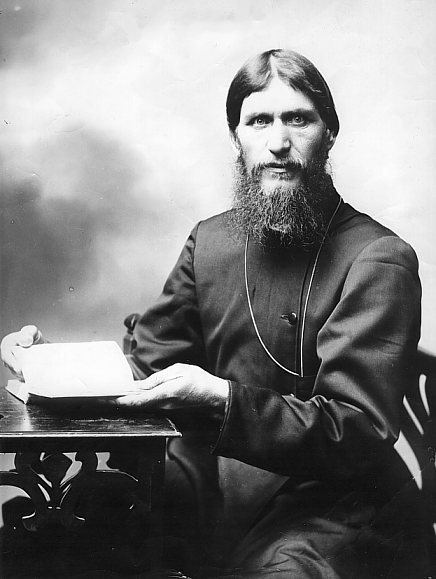 As Politico reported yesterday, in a bid to marginalize Alex Azar (who has been largely silenced in the middle of a pandemic since Rod Rosenstein's sister Nancy Messonier told the truth in public), Trump has made Michael Caputo the spokesperson at Department of Health and Human Services.
The move is interesting for several reasons. It suggests the White House believes the way to control a Senate-confirmed cabinet member is to hire a spokesperson for that person, not to replace him or work out problems with him.
The move is designed to assert more White House control over Health and Human Services Secretary Alex Azar, whom officials believe has been behind recent critical reports about President Donald Trump's handling of the coronavirus pandemic, according to two officials with knowledge of the move.
That, in turn, suggests that in the middle of a pandemic, Trump's White House is treating HHS as a PR shop, not a functional agency.
But the far more interesting aspect of this hire is that, as recently as February 3, Bill Barr's DOJ claimed in FOIA exemptions on Caputo's FBI interview report that it was conducting an ongoing investigation into something Caputo did during the 2016 election — possibly with Roger Stone — called Project Rasputin. What Project Rasputin was is redacted in the 302. But whatever it was is closely enough connected with his and Stone's willingness to take a meeting with a Russian selling dirt on Hillary Clinton that Caputo told Mueller's team that, "'Project Rasputin' was mutually exclusive from anything having to do with" the guy selling that dirt.
Of course, on precisely the same day that Bill Barr's DOJ released materials indicating it was still investigating something called Project Rasputin that Caputo had been involved in, Barr replaced then DC US Attorney Jesse Liu, who had permitted the Roger Stone investigation and prosecution to proceed unmolested by the kind of unprecedented interference that Barr would engage in just days later. Which raises questions about whether Trump doesn't care that his own DOJ was still investigating something Caputo did in 2016, or whether Barr saw to it that investigation ended, making Caputo hirable for the first time in Trump's Administration.
When I asked Caputo what Project Rasputin was, he simply responded by tweeting a picture of the charlatan advisor to a czar, a picture he has since deleted (along with a bunch of other Tweets he purged before taking this position).
Ah well. I'm glad that Trump's desperation to stop Azar from telling the truth about how the President ignored sound medical advice in favor of conspiracy theories will provide yet another pressing reason to ask Reggie Walton to fully declassify the 302s describing this project.
https://www.emptywheel.net/wp-content/uploads/2020/04/Rasputin-PD.jpg
579
436
emptywheel
https://www.emptywheel.net/wp-content/uploads/2016/07/Logo-Web.png
emptywheel
2020-04-16 09:36:19
2020-04-16 09:51:02
Trump Puts his Rasputin Guy, Michael Caputo, at Department of Health and Human Services During a Pandemic