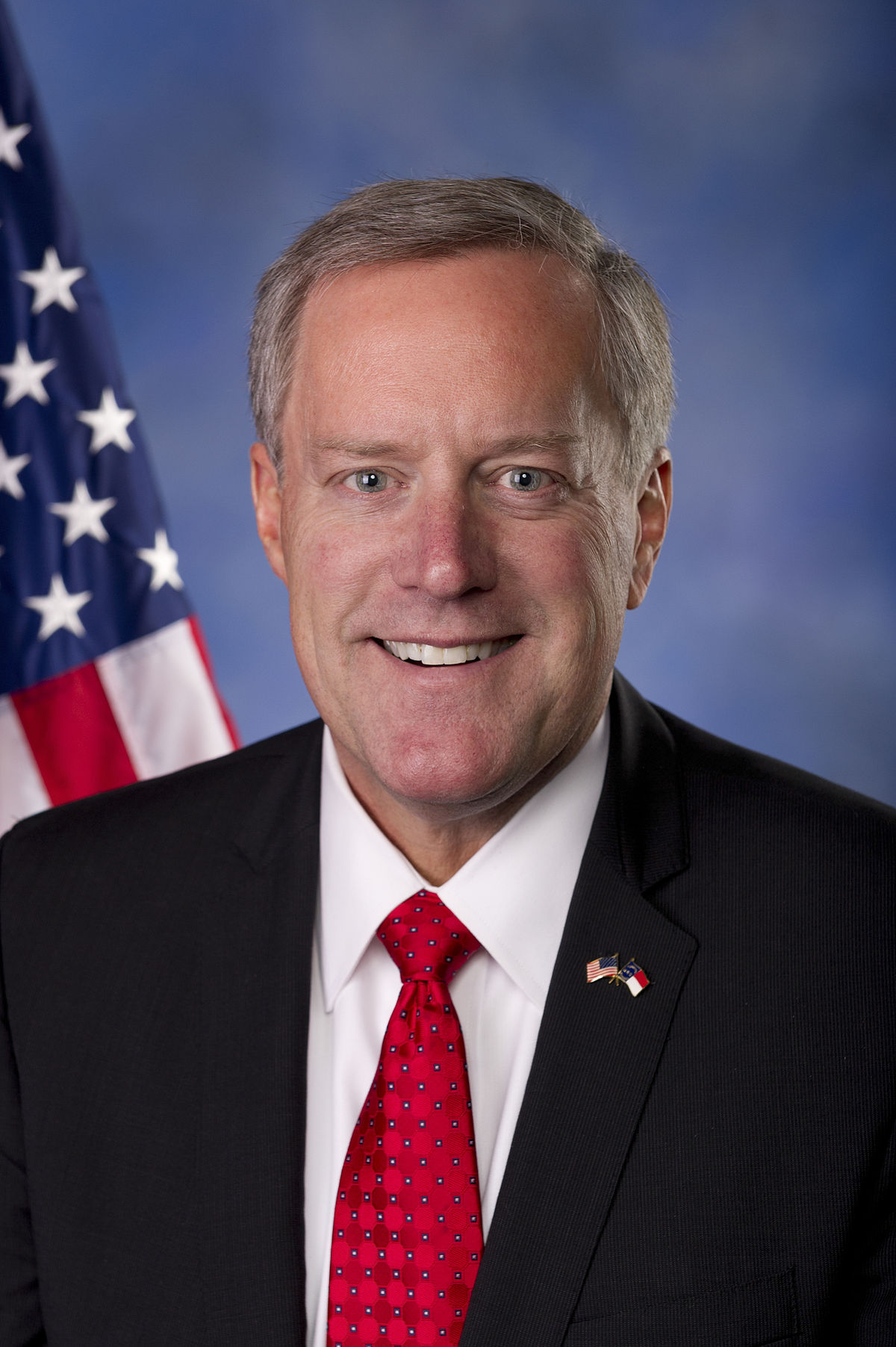 Why to Delay a Mark Meadows Indictment: Bannon Is Using His Contempt Prosecution to Monitor the Ongoing January 6 Investigation
In this post, I described that DOJ would be smarter to charge Mark Meadows with obstruction for his destruction of records relevant to an ongoing investigation than to charge him for misdemeanor criminal contempt of Congress. That's because obstruction, a felony, would pose the risk of real jail time, which would be more likely to convince Meadows to cooperate with investigators and explain what he did as part of an attempt to steal the election.
On December 15, the House voted to send the Mark Meadows contempt referral to DOJ for prosecution. Much to the chagrin of the TV lawyers, DOJ has not taken overt action against Meadows on the criminal contempt of Congress referral.

But as I've repeatedly argued, that referral is better considered — and would be more useful to the pursuit of justice — as a referral of Mark Meadows for a violation of the Presidential Records Act and obstruction of the DOJ criminal investigation that he knew to be ongoing.

Among the things included in the referral are:

A link to this Politico report quoting "a source close to former President Donald Trump's ex-chief of staff," insisting that, "all necessary and appropriate steps either were or are being taken" to ensure that Meadows is not deemed to have violated the Presidential Records Act by failing to share Presidential communications he conducted on his personal email and phone
Repeated references to Jonathan Swan's coverage of the December 18 meeting at which Powell and others discussed seizing the voting machines
Indication that Meadows received notice on his personal phone (and so among the records withheld in violation of the PRA) the rally might get violent
A citation of a message that Meadows turned over to the committee (but presumably not, originally, to the Archives) in which Alyssa Farah urged, "You guys have to say something. Even if the president's not willing to put out a statement, you should go to the [cameras] and say, 'We condemn this. Please stand down.' If you don't, people are going to die"
Citation of several communications Meadows had with state politicians involved in the fake elector scheme (which Deputy Attorney General Lisa Monaco has confirmed they are investigating), including one where Meadows said, "I love it" and another where he said, "Have a team working on it;" Monaco's confirmation puts Meadows on notice that his actions are the subject of a federal criminal investigation
A claim of election fraud sent to Meadows on his private email (and so among the materials he violated the PRA by withholding)
Citation of a tweet Meadows sent on December 21 reporting "'Several members of Congress just finished a meeting in the Oval Office with President @realDonaldTrump, preparing to fight back against mounting evidence of voter fraud. Stay tuned"
Citation of this story describing that Meadows' late December trip to Georgia to pressure election officials to find more votes could get him in legal trouble; when Fulton County DA Fannie Willis asked for increased protection in the wake of Trump's calls for riots, she stated explicitly that she was criminally investigating, "former President Donald J. Trump and his associates," putting Mark Meadows on notice that he's under criminal investigation there, too

This entire process led Meadows and his attorney to make efforts to comply with the PRA, meaning they've been working to provide the communications cited here, as well as those Meadows intended to claim privilege over, to the Archives.

If they can't comply — and some of the texts in question were sent via Signal, which is really hard to archive, and so may not have been preserved when Meadows sent his own phone back to his provider to be wiped and replaced — then Meadows will not just be in violation of the PRA (which is basically toothless) but also of obstructing the criminal investigation he knew was ongoing when he replaced his phone. Obstruction carries a far stiffer penalty than contempt of Congress does, and it serves as good evidence of involvement in a larger conspiracy.

As Carl Nichols, the Trump appointee presiding over the Steve Bannon criminal contempt case (and therefore likely to preside over one against Meadows if it were ever charged), criminal contempt is for someone from whom you've given up getting cooperation, not someone who still might offer useful cooperation.

Meanwhile if Meadows and his lawyer do belatedly comply with Meadows' obligations under the PRA, it's quite possible (particularly in the wake of the Supreme Court ruling denying Trump's attempt to override Joe Biden's privilege waiver) that DOJ has to do no more to obtain these records than to send a warrant to the Archives. If not, Meadows is now on notice that he is the subject of several criminal investigations (the fake elector one and the Fulton County one), and he may think twice before trying to withhold communications that are already in possession of the Archives.

So whether or not DOJ has these documents in their possession right now, they have the means to get them very easily.
When I've pointed this explanation out to those wondering why DOJ has yet to (visibly) act on the Meadows contempt referral the January 6 Select Committee the House sent over on December 14, they ask why DOJ can't just charge Meadows with contempt now and then follow up with obstruction charges later.
The answer is clear. Doing so will make any ongoing investigation far more difficult.
We can see why that's true from the Bannon case. Bannon has already used his contempt prosecution as a means to obtain evidence about an ongoing obstruction investigation implicating Trump.
In these two posts, I described what we know about DOJ seizing the call records for Robert Costello, the lawyer for both Steve Bannon and Rudy Giuliani, who is someone who has been at the center of Trump's pardon dangling for years. There's a full timeline here, but for the purposes of this post, the key details are:
On September 23, the House subpoenaed Bannon.
Around October 5, the lawyer for Bannon and Rudy started speaking with a lawyer for Trump, Justin Clark, about how to avoid responding on Bannon's behalf.
Between then and Bannon's deadlines, Costello twice invoked Trump to avoid complying (in an interview with DOJ, Costello admitted that, "CLARK would not identify for COSTELLO what would be covered under Executive Privilege" and "refused to reach out to the Committee on behalf of COSTELLO or BANNON," though, "CLARK informed COSTELLO not to respond to item 17" (involving communications Bannon had with Rudy, Sidney Powell, and Mike Flynn).
Costello claimed he did not know the lawsuit Trump filed on October 18 was coming and also claims he had a draft in process to blow off another October 19 contempt deadline, but on the evening of October 18, he told a J6 staffer that Bannon would not show up.
Over the next three days, the J6 Committee went through the process of holding Bannon in contempt, completing the process on October 21.
On November 3, Costello met with the investigative team, ostensibly to persuade them not to indict Bannon; in the process, Costello made claims about his communications with Trump's lawyers (as well as those for Meadows, Dan Scavino, and Kash Patel) that materially conflicted. In response, DOJ sought Costello's call records, ultimately obtaining records dating back to the last act Costello did on Bannon's behalf in the Build the Wall prosecution, March 5, 2021, thereby reflecting an interest in Costello's actions that significantly precede the J6 Committee actions.
On November 12, DOJ indicted Bannon. At first, just Evan Corcoran and David Schoen (the latter of whom represented the former President in his January 6 related impeachment) filed notice as Bannon's lawyers.
On December 2, Costello informed DOJ he would file a notice to join the Bannon defense team (he may have been tipped off by his firm that DOJ had asked for his call records for his business phone). DOJ noted that if Costello represented Bannon, it might impact Bannon's ability to claim an Advice of Counsel defense. On December 8, Costello filed his notice of appearance on Bannon's team.
On January 4, DOJ provided Bannon 790 pages of call records data pertaining to Costello (including from his law firm).
In the early appearances after Bannon's indictment, DOJ said it wanted to go to trial immediately and believed the trial could take a matter of hours. Bannon, by contrast, wanted a fall trial, and believed the trial could take weeks. Carl Nichols, the Trump appointee who had a key role in the Harriet Miers contempt conflict who is presiding over the case, split the difference on time, and has otherwise seemed unconvinced by Bannon's maximalist challenges to the indictment.
Nevertheless, because the trial did not happen immediately, until Bannon does go to trial (currently scheduled in July), then DOJ will be obliged to provide him a range of information that would be (as the Costello records clearly are) relevant to an ongoing obstruction investigation implicating Trump personally. And until DOJ has reason to claim a conflict has arisen between Costello's representation of Rudy and Bannon (which would effectively tip Rudy off that he's being investigated for January 6), anything shared with Bannon's defense team will be shared with Rudy's defense team (and probably, through Schoen, Trump's).
Those wailing for immediate action got an indictment of Steve Bannon … which will, at most, lead to his jailing for a few months.
And in exchange, Bannon got records that suggest that DOJ treated his attorney as a suspect in a conspiracy to obstruct this (and the J6) investigation. Bannon got records that suggest that DOJ is investigating his lawyer's activities going back at least to March 5. He was able to see some of the evidence DOJ has obtained in that ongoing investigation.
Until something resets the current status, the contempt prosecution of Bannon is far more useful to Bannon as a means to monitor the ongoing investigation into him and his co-conspirators than it is for DOJ. And DOJ is likely now limiting investigative steps into Bannon and Costello, accordingly, to avoid triggering a discovery obligation to share information with Bannon.
There are a whole lot of really good reasons why DOJ probably hasn't acted on the Meadows referral yet — most notably that Judge Nichols, who would likely preside over a Meadows case as a related prosecution, has made it clear he believes criminal contempt is used only for those whom DOJ has no hope of coercing cooperation. If they charge Meadows with contempt, per Nichols, they have foresworn any hope of getting his cooperation.
Given what Meadows has already done, DOJ surely views the potential of Meadows' cooperation as more useful than a time-consuming and restrictive contempt prosecution.
And that's true, first and foremost, because charging Meadows with contempt now would further limit their ability to shield parts of their investigation from the suspected co-conspirators.
Update: Corrected the Build the Wall reference to mention Bannon, not Meadows.
https://www.emptywheel.net/wp-content/uploads/2020/04/1200px-Mark_Meadows_Official_Portrait_113th_Congress.jpg
1804
1200
emptywheel
https://www.emptywheel.net/wp-content/uploads/2016/07/Logo-Web.png
emptywheel
2022-02-07 06:32:57
2022-02-07 11:27:22
Why to Delay a Mark Meadows Indictment: Bannon Is Using His Contempt Prosecution to Monitor the Ongoing January 6 Investigation