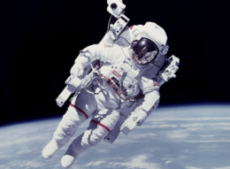 Well, today there will be another Billionaire Blastoff. First went Sir Richard Branson and Virgin Galactic; today will come Jeff Bezos and Blue Origin. Musk will come last, but as much as he is dislikable, and he really is, he has sent a rocket into real space to the ISS. He just wasn't on it, which is okay in the Billionaire Blastoff races.
There is a lot of discussion in the social media and press as to whether these vanity flights are worth it, or whether the relative money should be spent on domestic efforts and climate change, child poverty etc. Strikes me that is a valid discussion.
It is pretty hard to argue with the "spend your cash now" on this or that. Very valid arguments. The side that, sure it is vanity by these Billionaire Blastoffers, but there is value here long term, is also right. Maybe it is not such a simple dichotomy.
I will also add, that as a former pilot, I more love the fact that actual pilots had to drive Virgin Galactictic. Bezos vehicle is the proverbial space monkeys in pre-Mercury criticisms.
There are a multitude of questions on the Billionaire Blastoffs. All, and maybe more, valid to be discussed. Personally only, I think the net good in advancement of engineering and US space capability militates in the positivities column. But that is not an easy question.
Use this thread for any launch things. Featured above is the great Steve Miller. And with plaudits to our once, and forever, Roving Reporter Rosalind.
https://www.emptywheel.net/wp-content/uploads/2021/07/Screen-Shot-2021-07-20-at-1.36.26-AM-e1626770305324.png
169
230
bmaz
https://www.emptywheel.net/wp-content/uploads/2016/07/Logo-Web.png
bmaz
2021-07-20 04:34:25
2021-07-20 05:20:22
Space Cowboys