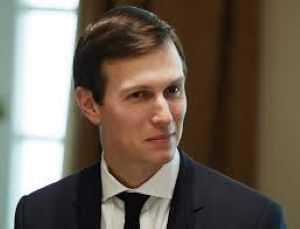 I've been asked to write a summary of the Mike Flynn case. This will be a series covering the following topics:
Proof that Flynn and others were trying to hide his calls in real time
The basis for the investigation into Flynn
Known details of the investigation
Bill Barr's efforts to dismantle the Flynn prosecution
Jared Kushner and KT McFarland lie in real time about Flynn's calls
To understand the circumstances behind the Mike Flynn investigation, prosecution, Barr interference, then pardon, it helps to understand that Flynn and others built cover stories, in real time, both of the times that their efforts to get Russia to help them undermine President Obama's policies succeeded.
For example, on December 22, after receiving a tip from a Senate staffer, Jared Kushner called Flynn and "directed [him] to contact officials from foreign governments, including Russia, to learn where each government stood" on an Egyptian resolution condemning illegal Israeli settlements, asking that they delay the vote or condemn the resolution. At about the same time, Trump tweeted a statement calling for a veto of the measure. Shortly after Jared's call and Trump's tweet, Flynn called Sergey Kislyak, then called an Egyptian contact, then spoke to Kislyak, then called the Egyptian contact several more times. After those calls, Trump and Abdel Fattah el-Sisi spoke, after which el-Sisi released a statement withdrawing the UN motion, describing a call with Trump in which, "They have agreed to lay the groundwork for the new administration to drive the establishment of a true peace between the Arabs and the Israelis." After that statement, Jared pushed to release a statement falsely claiming the Egyptians initiated the calls.
Can we make it clear that Al Sisi reached out to DJT so it doesn't look like we reached out to intercede? This happens to be the true fact patter and better for this to be out there.
The Transition spokesperson ultimately did release a statement falsely claiming that, "Mr. Sisi initiated the call."
Jared hid the real sequence of their intercession in real time.
The Trump Administration continues to hide the substance of Flynn's call with Russia that day. Although Ric Grenell had most of the transcripts of Flynn's calls with Sergey Kislyak released, he had his December 22 call transcript withheld. The transcript from a call that Kislyak initiated the following day, however, shows that after consulting with "the highest level in Russia," Kislyak conveyed to Flynn that Russia would push for more consultations that would delay the vote.
Kislyak: Uh, I just wanted as a follow up to share with you several points. One, that, uh, your previous, uh, uh, telephone call, I reported to Moscow and it was considered at the highest level in Russia. Secondly, uh, uh, here were are pointing, uh, taking into account, uh, entirely your, uh arguments.

Flynn: Yes.

Kislyak: To raise a proposal or an idea of continued consultations in New York. We will do it.
Notably, at the end of December 22, KT McFarland was happy to claim credit privately for Flynn's success at delaying a vote, noting that he, "worked it all day with trump from Mara lago," suggesting that Trump was closely coordinating with Flynn — and possibly even listened in on — his call with the Russian Ambassador. That's one of the calls that Flynn would lie about months later when questioned by the FBI. McFarland would even go on to liken this effort to Richard Nixon's effort to undermine Vietnamese peace talks and Ronald Reagan's efforts to delay the release of Iranian hostages.
The other call Flynn lied about months later served to hide coordination at Mar-a-Lago, too. On that call, Sergey Kislyak reached out to Flynn after President Obama announced sanctions; he had a list of three non-sanctions issues he used to explain his call, issues that would have all been appropriate to discuss as part of Transition. After the third, Flynn broke in and asked Kislyak to convey a request that Russia not box "us" in, a request that, given Kislyak's response, Flynn must have already made once.
Flynn: Yeah. Yeah, yeah. I understand. Okay, um, okay. Listen, uh, a couple of things. Number one, what I would ask you guys to do — and make sure you, make sure that you convey this, okay? — do not, do not uh, allow this administration to box us in, right now, okay? Um —

Kislyak: We have conveyed it. And–
Then Flynn — not Kislyak — raised Obama's sanctions, reflecting knowledge that they included expulsions.
Flynn: Yeah.

Kislyak: It's, uh, it's uh, very very specifically and transparently, openly.

Flynn: So, you know, depending on, depending on what uh, actions they take over this current issue of the cyber stuff, you know, where they're looking like they're gonna, they're gonna dismiss some number of Russians out of the country, I understand all that and I understand that, that, you know, the information. that they have and all that, but what I would ask Russia to do is to not — is — is — if anything — because I know you have to have some sort of action — to, to only make it reciprocal. Make it reciprocal. Don't — don't make it — don't go any further than you have to. Because I don't want us to get into something that has to escalate, on a, you know, on a tit for tat. You follow me, Ambassador?
Flynn was on vacation in Dominican Republic when he made this call. He would later claim — an uncharged lie — that he "was not aware of the then-upcoming actions [against Russia] as he did not have access to television news in the Dominican Republic and his government BlackBerry was not working … he did not know the expulsions were coming." As noted, that was a lie. He did know. We know several of the ways he learned about the sanctions. McFarland's assistant, Sarah Flaherty, sent Flynn a NYT article on the sanctions. Flynn and McFarland spoke about how to respond to sanctions at least once before Flynn's call. Most remarkably, after McFarland learned that Flynn would be speaking with the Russian Ambassador, McFarland spoke to Trump's soon-to-be Homeland Security Czar Tom Bossert, he went to speak with his counterpart Lisa Monaco, and then Bossert emailed out some feedback he had learned from Monaco, including that the Russians were threatening to retaliate for the expulsions. So Flynn not only knew of Obama's planned sanctions, he even knew part of what the Obama Administration knew about the Russian response to sanctions when be broached the subject with Russia.
Flynn's lying about his foreknowledge of the sanctions (and therefore his coordination with Mar-a-Lago) would come later. But establishing a cover story came the next day, after Russia announced it would take no retaliatory action. Flynn had told McFarland the previous evening about his call with Kislyak, including that he had raised sanctions. But after Putin announced he would not retaliate (and Trump tweeted out his approval), McFarland forwarded a Flynn text to key transition staffers with a summary of Flynn's call that made no mention of sanctions. Significantly, she sent it exclusively to official Transition email accounts, including those of Steve Bannon and Jared Kushner, even though a key warrant application shows that Bannon and Kushner generally appear not to have used their Transition email accounts for foreign policy discussions. Flynn would eventually tell Mueller's team that he purposely did not include sanctions in the text McFarland forwarded to others because, "it would be perceived as getting in the way of the Obama Administration's foreign policy." Given the way McFarland selectively chose to include all foreign policy advisors on some emails and just Kushner and Bannon on others, and given an earlier disagreement between Transition team members about whether it was even proper to conduct such outreach with Russia, such selective reporting on Flynn's calls may have had an additional goal, beyond just creating an affirmatively false record in case Obama's team ever saw the emails. The email may have served to keep some Transition team members in the dark — as even Vice President Mike Pence remained in the dark weeks later.
However broad the intent, there is documentary evidence that for both calls about which Flynn would later lie to the FBI, Transition team members who also knew of the calls helped to cover them up in real time. Weeks before the FBI ever came calling, then, Flynn and others were already lying about these calls.
https://www.emptywheel.net/wp-content/uploads/2019/10/kushner-1.jpg
229
300
emptywheel
https://www.emptywheel.net/wp-content/uploads/2016/07/Logo-Web.png
emptywheel
2020-11-30 10:15:48
2020-11-30 10:16:40
The Trump Team Covered Up Flynn's Calls in Real Time