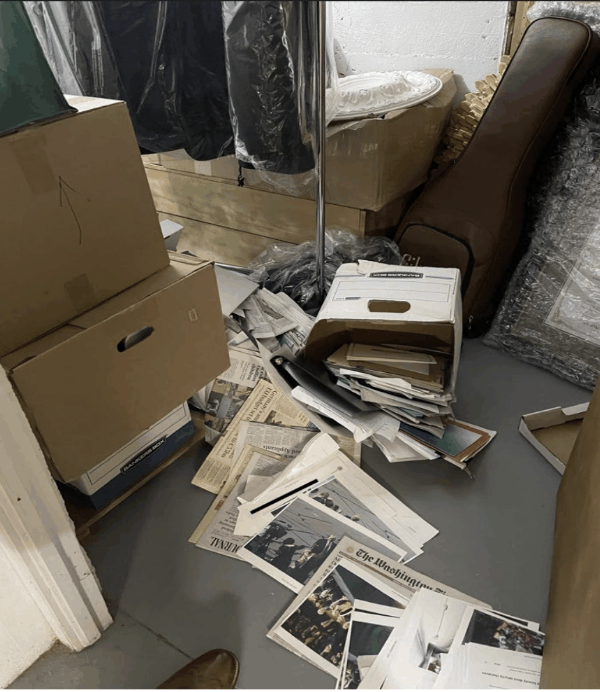 The government has asked for — and Trump and Walt Nauta's lawyers have not objected — to a protective order in the stolen documents case. That's utterly routine — though sometimes there is a stink about the terms of a protective order, which didn't happen here.
The actual protective order itself does not include extra restrictions to prevent Trump from tweeting shit out — as his Alvin Bragg protective order did — but it does require the defense to make everyone who reviews discovery to sign a protective order as well (sometimes defendants unsuccessfully object to this on Sixth Amendment grounds because it provides a way to track a defendant's own investigation).
The motion itself has attracted a good deal of attention because of this language, describing why they need to keep the discovery confidential: There's an ongoing investigation.
The materials also include information pertaining to ongoing investigations, the disclosure of which could compromise those investigations and identify uncharged individuals
This makes more explicit what a description of needing to send this indictment back to a grand jury in DC, in the motion to seal the indictment, already implied. DOJ needed to tell grand jurors in DC a story about how much work Donald Trump and Walt Nauta did to withhold documents from the FBI and the Archives, in part so they could load them on a plane to Bedminster.
Which is why I want to look more closely at what else — besides information on an ongoing investigation — DOJ is trying to protect.
personal identifiable information covered by Rule 49.1 of the Federal Rules of Criminal Procedure
information that reveals sensitive but unclassified investigative techniques
non-public information relating to potential witnesses and other third parties (including grand jury transcripts and exhibits and recordings of witness interviews)
financial information of third parties
third-party location information
personal information contained on electronic devices and accounts
The first and second are routine — things like social security numbers and FBI techniques. The last, personal information on devices and accounts, is a nod to a great deal of content obtained in this investigation (including the pictures of stolen documents that appear in the indictment). Maggie Haberman reported that Trump hated those pictures in the indictment. A review of the pictures yet to come may prove sobering to Trump.
DOJ is, from the start, providing grand jury transcripts, but that's likely a testament to the number of people who testified under a subpoena (normally, there would be more interview reports and DOJ might provide grand jury transcripts closer to trial).
It's the remaining two I find interesting: financial information, and location data, particularly given the documents that went to Bedminster, never to be heard from again, and the gaps in surveillance footage.
Location data showing that someone was standing in front of a known surveillance camera at a particular time might help to fill the gaps that currently exist in the footage. Their bank account might provide more context.
These details may give Trump's attorneys — and perhaps more importantly, Nauta's — a sense of where DOJ thinks this investigation might head. In other circumstances, DOJ might try to obscure that an Espionage Act indictment charging 31 different highly sensitive documents is just the appetizer in a larger investigation. But in this case, they want Trump — and perhaps more importantly, Nauta — to know that from the start.
https://www.emptywheel.net/wp-content/uploads/2023/06/Screenshot-2023-06-10-at-08.02.55.png
692
600
emptywheel
https://www.emptywheel.net/wp-content/uploads/2016/07/Logo-Web.png
emptywheel
2023-06-17 05:50:51
2023-06-17 05:51:50
Filling the Surveillance Footage Gaps: Place and Payments