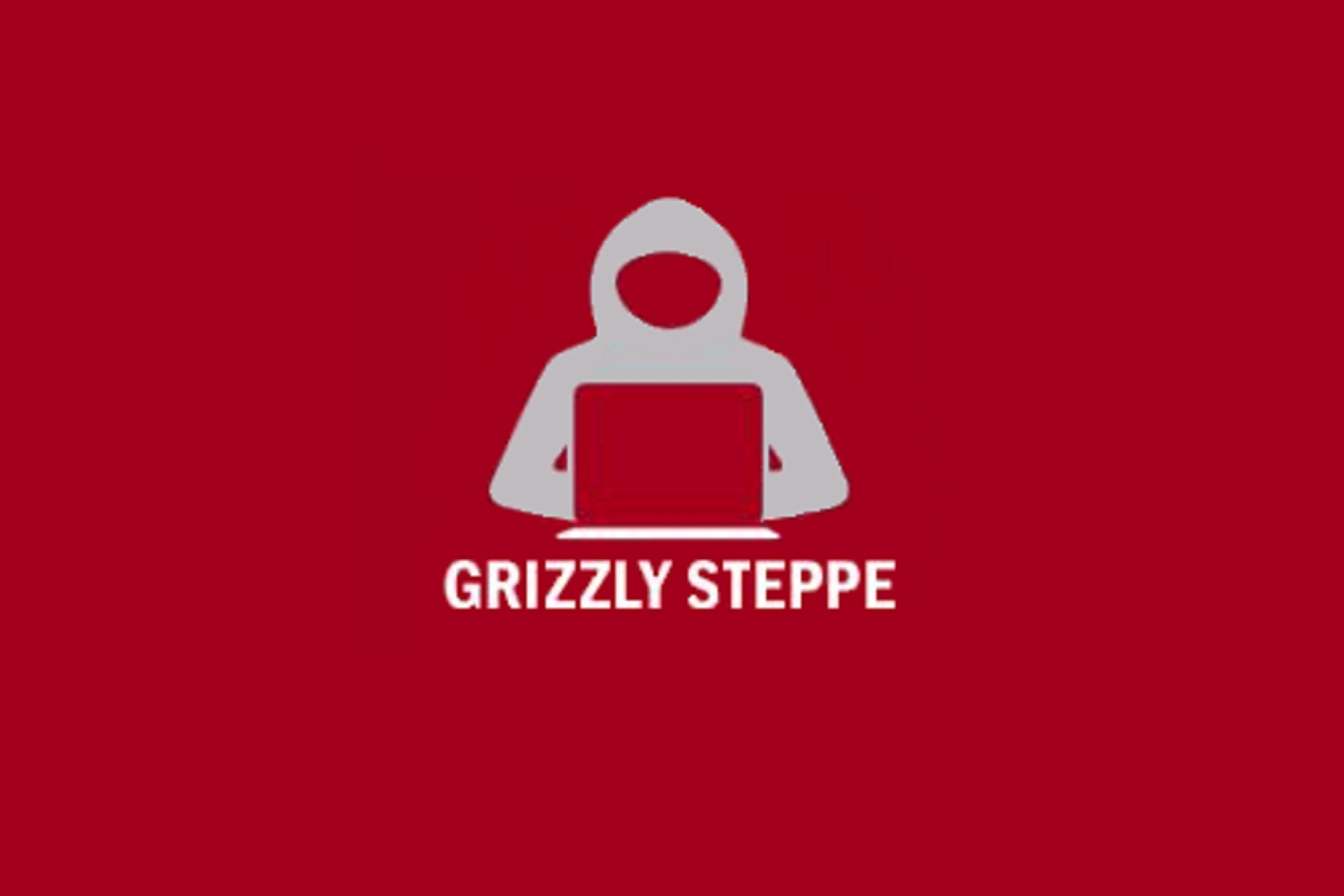 There is some tie between Donald Trump's effort — as one of his last acts as President — to declassify a binder of materials from the Crossfire Hurricane investigation and his hoarding of still-classified documents that could get him charged under the Espionage Act.
It's not yet clear what that tie is, though.
On May 5 of last year, Kash Patel offered the declassification effort as an alibi, claiming Trump had declassified a bunch of materials, including not just the Crossfire Hurricane materials, but everything else discovered in boxes returned to NARA in January 2022. Kash's claim would be included in the search affidavit for Mar-a-Lago and ultimately lead to his compelled testimony in the investigation.
Last fall, at a time when Alex Cannon and Eric Herschmann would have been under some scrutiny for their role in Stefan Passantino's dubious legal advice to Cassidy Hutchinson, Maggie Haberman told a story in which the Trump lawyers heroically warned Trump about the risks of holding classified documents. That story claimed Trump had offered to swap the documents he did have for the Russian-related documents the former President believed NARA had.
It was around that same time that Mr. Trump floated the idea of offering the deal to return the boxes in exchange for documents he believed would expose the Russia investigation as a "hoax" cooked up by the F.B.I. Mr. Trump did not appear to know specifically what he thought the archives had — only that there were items he wanted.

Mr. Trump's aides — recognizing that such a swap would be a non-starter since the government had a clear right to the material Mr. Trump had taken from the White House and the Russia-related documents held by the archives remained marked as classified — never acted on the idea.
The story doesn't mention Cannon's role in a fall 2021 inquiry to NARA about the Russian documents. Nor does it say that National Archives General Counsel Gary Stern told Cannon and Justin Clark that NARA had 2,700 undifferentiated documents, but that the binder Trump wanted declassified had been rendered a Federal Record when it got sent back to DOJ.
That's what NARA told John Solomon on June 23, 2022 — that Trump's lawyers had requested the binder in fall 2021 — in Stern's first explanation for why NARA didn't have the binder.
John, fyi, last fall Justin Clark, another PRA representative of President Trump, also asked us for a copy of this declassified binder. Upon conducting a search, we learned that the binder had been returned to the Department of Justice on January 20, 2021, per the attached memo from Chief of Staff Mark Meadows to the Attorney General, titled "Privacy Act Review of Certain Declassified Materials Related to the FBI's Crossfire Hurricane Investigation."

Accordingly, we do not have the binder containing the declassified records. As we explained to Justin, what we were able to locate is a box that contains roughly 2700 undifferentiated pages of documents with varying types of classification and declassification markings, but we could not be certain of the classification status of any of the information in the box. We are therefore obligated under Executive Order 13526 to treat the contents of the box as classified at the TS/SCI level.
Then on August 9 and again on August 10 last year, immediately following the search on Mar-a-Lago, Solomon asked for all correspondence between Cannon and NARA up until days before the search.
Gary, John: My research indicates there may be a new wrinkle to the Russian declassified documents. As part of my authorized access, I would like to see all correspondence between NARA and attorney Alex Cannon between December 2020 and July 31, 2022. I think the information will have significant value to the public regarding current events. Can that be arranged?

[snip]

Checking back on this. It's time sensitive from a news perspective. Can you accommodate?
Stern, no dummy, likely recognized that this information would not just have news value, but would also have value to those under criminal investigation; he responded with lawyerly caution. As NARA representative for Trump, he explained, Solomon was only entitled to access Presidential records — those that predate January 20, 2021 — and communications between Cannon and NARA post-dated all that. But, Stern helpfully noted, Cannon was cc'ed on the request for the Russian binder.
It's important to clarify that, as a designated PRA representative of President Trump, you may receive access to the Presidential records of the Trump Administration that have been transferred to NARA, which date from January 20, 2017 to January 20, 2021.

Alex Cannon has represented President Trump on PRA matters (along with Justin Clark) only since the summer of 2021, principally with respect to the notification and review process in response to special access requests. Accordingly, there would not be any Trump Presidential records between NARA and Alex Cannon.

FYI, in my June 23 email to you (which is below within this email thread), I noted that "last fall Justin Clark, another PRA representative of President Trump, also asked us for a copy of this declassified binder." Alex Cannon was cc'd on Justin's request and our response. I am not aware of any other communications that would exist between NARA and Alex about this matter. [my emphasis]
That would be the only communications "about this matter," seemingly distinguishing the Russian binder from the missing Presidential records.
At the time Maggie was distracting the chattering classes with the swap story, ABC had a very thorough story that revealed some of what Stern had explained to Solomon last year. That story suggests the month-long focus on the Russian binder had led overall compliance with the Presidential Records Act to be lacking. As Hutchinson tells it, it was worse, with 10 to 15 NSC staffers madly copying classified documents in the last days Trump was in office, with two sets of four copies — one still classified, one less sensitive — circulating to who knows where.
The tie between the Russian documents and the documents Trump stole may be no more than the alibi Kash tried to use them as, an attempt to claim that the limited declassification was instead a blanket effort. Perhaps it was also a failed effort to use Kash and Solomon as moles to figure out what NARA got back. Or perhaps some of these materials madly copied at the last moment were among the classified documents Trump took with him. Perhaps some of those materials were among the still-classified documents Trump took and hoarded in a storage closet with a shitty lock.
But that tie is one of the reasons I read the version of the binder released earlier this year in response to a Judicial Watch FOIA closely (release 1, release 2).
That is one dumbass binder. If you're going to expose yourself and your assistants to Espionage Act prosecution, this is one dumbass document to do so over.
Having reviewed it — even with great familiarity with the unending ability of certain frothers to get ginned up over these things — I cannot believe how many people remain obsessed about this document.
The document, as released to Judicial Watch, is little more than a re-release of a bunch of files that have already been released. Perhaps the only released documents I hadn't read closely before were memorializations that Andy McCabe wrote of conversations he had in the wake of Jim Comey's firing with and about Trump, including the one that described Rod Rosenstein offering to wear a wire to meetings at the White House.
And because DOJ subjected the documents to a real Privacy Act review, unlike declassifications effectuated by Director of National Intelligence John Ratcliffe when Kash babysat him as his Chief of Staff, a number of the documents actually are more redacted than previous versions, something that will no doubt be a topic of exciting litigation going forward.
Mark Meadows ordered DOJ to do a Privacy Act review and as a result great swaths of documents were withheld, page after page of b6/b7C exemptions as well as b7D ones to shield confidential information.
Here's what got released to Judicial Watch, along with links to the previous releases of the documents:
The Bruce Ohr 302s are the only documents that include much newly released materials, mostly reflecting Igor Danchenko's subsequent public identification. Both the candidate briefing and the Carter Page FISA application include significantly more redaction (and those are not the only interesting new redactions); given the redactions, it doesn't look like Trump contemplated disseminating any Page material that was sequestered by the FISA Court, which would have been legally problematic no matter what Trump ordered, but references to the sequestration were all redacted.
As noted above as Requests 1, 5, 6, 14, and 17, there were five things Trump asked for that were still pending at DOJ when Trump left office. Two of those are identified: A request for materials on Perkins Coie lawyers, which (DOJ informed Trump) had no tie to Crossfire Hurricane, and a request for details on an August 2016 meeting involving Bruce Ohr, Andrew Weissmann, and one other person "concerning Russia or Trump."
There were a number of communications between Ohr, Weissmann, and others later in 2016, including communications potentially relating to an effort to flip Dmitry Firtash, as well as October 2016 communications between Ohr and McCabe. But the jumbled timeline of Ohr's communications has often been used to insinuate that the Crossfire Hurricane team learned of the Steele allegations earlier in the investigation than the September 19 that DOJ IG reflects. In any case, some of these meetings likely touched on Oleg Deripaska and some might touch on the suspected Egyptian donation Trump used to stay in the race past September 2016, not the dossier.
Between other then-pending requests and big chunks of withheld information (I've noted the biggest chunks above, but it would be around 300 pages total), there are things I would have expected to see in this binder that are not there. For example, almost none of the material released as part of DOJ's attempt to undermine the Flynn investigation (links to which are in this post) is included here. Most of that stuff constitutes information that would never normally be released. It was egregiously misrepresented by Barr's DOJ. Some of the files were altered. If these were requested, I can think of a number of reasons it would take DOJ a while to provide the materials. Even still, though, the materials didn't persuade Emmet Sullivan to overturn Flynn's prosecution, and documents left out of this bunch — such as Flynn's later 302s, including some where he obviously told the same lies he had told in January 2017, would easily rebut any claims Trump might offer with the Flynn documents.
The documentation showing Strzok learning of a Russian intelligence product claiming not very damning things about Hillary is not in here. That, too, is something that would never have been released with a normal DNI not being led around by Kash Patel and it's one that would take DOJ a good deal of time to clear. But as I laid out here, the report came after Trump had already demonstrably started pursuing files stolen by Russia. By the time Hillary purportedly decided to call out Trump for encouraging the Russian hack, Trump was encouraging the Russian hack.
Given that Mike Rogers' 302 from the Mueller investigation is included here, you'd expect those of Trump's other top intelligence officials to be included as well. Dan Coats and Mike Pompeo were interviewed in the weeks after Rogers. Coats' aide Mike Dempsey and NSA Deputy Director Rick Ledgett were also interviewed about Trump's March 2017 effort to get the IC to deny he had a role in Russian interference, as was Trump's one-time briefer Edward Gistaro (Gistaro was interviewed a second time in 2018, in an interview treated as TS/SCI, which likely pertained to his involvement in briefing at Mar-a-Lago during the transition). Details of these interviews show up in the Mueller Report, and his request only helps to make Trump look more guilty.
It doesn't include materials released as part of the failed Sussmann and Danchenko prosecutions. But like Barr's effort to overturn the Flynn prosecution, none of that evidence sustained Trump's conspiracy theories either. Indeed, during a bench conference in the Danchenko trial, Durham fought hard to keep the substance of the discussions — ostensibly about energy investments — between Sergei Millian and George Papadopoulos starting in July 2016 out of the trial because, "it certainly sounds creepy." The Sussmann trial showed how justified people were in wondering about Trump's Russia ties in the wake of his "Russia are you listening" comment. It provided a glimpse of how time-consuming being a victim of a nation-state hack had been for Hillary in 2016. Durham even demonstrated that FBI badly screwed up the Alfa Bank investigation. When subjected to the rules of evidence, none of Trump's hoax claims hold up.
The point is, nothing in this binder — particularly as released — supports Trump's claims that the investigation into him wasn't independently predicated and didn't lead to really damning information implicating at least five of his top aides and his own son.
Trump keeps trying to collect some set of evidence that will make go away the far more damning ties to Russia that his National Security Advisor, his Coffee Boy, his personal lawyer, his campaign manager, and his rat-fucker all lied to hide. And in this case, it may have led Trump to do something far dumber, to defy a subpoena and hoard highly classified documents.
Which possibility only makes the dumbass Russia binder even more of a dumbass Russian binder.
https://www.emptywheel.net/wp-content/uploads/2019/02/Screen-Shot-2017-01-01_HeaderSize-1500pxw.jpg
1000
1500
emptywheel
https://www.emptywheel.net/wp-content/uploads/2016/07/Logo-Web.png
emptywheel
2023-03-29 10:53:30
2023-03-30 09:22:54
Donald Trump's Dumbass Russia Binder